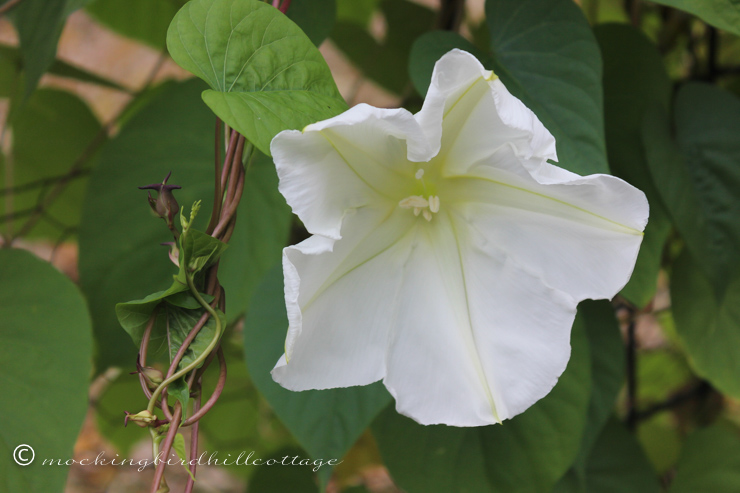 This beauty opened overnight. I got up when it was still fairly dark, but I could see its glow from the kitchen window.
What a beauty.
And the scent! Oh my goodness, it's heavenly.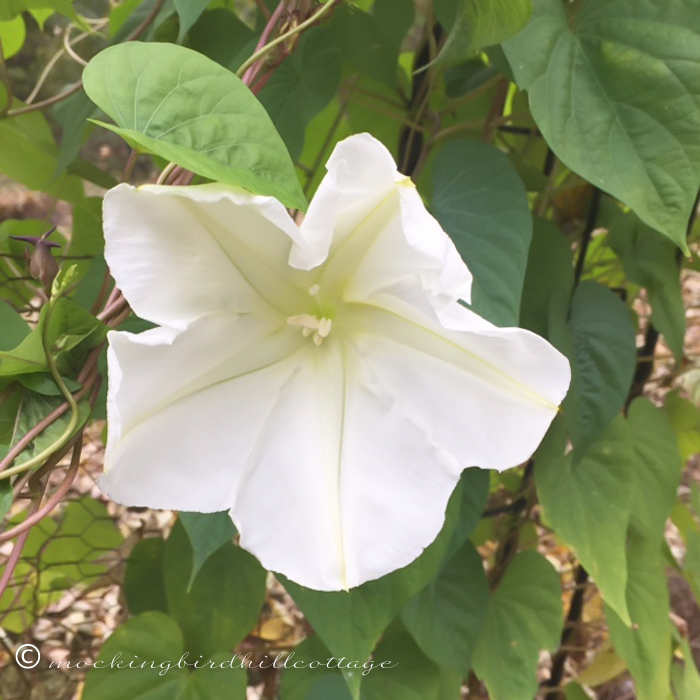 The flowers are quite large – almost double the size of a morning glory.
There are a lot of buds that will be opening in the next week or two.
Please, Mother Nature! Hold off on any freeze, okay?
The morning glories are still blooming as well, but not quite as prolifically as they were a week or so ago. We are now averaging about 3 or 4 a day.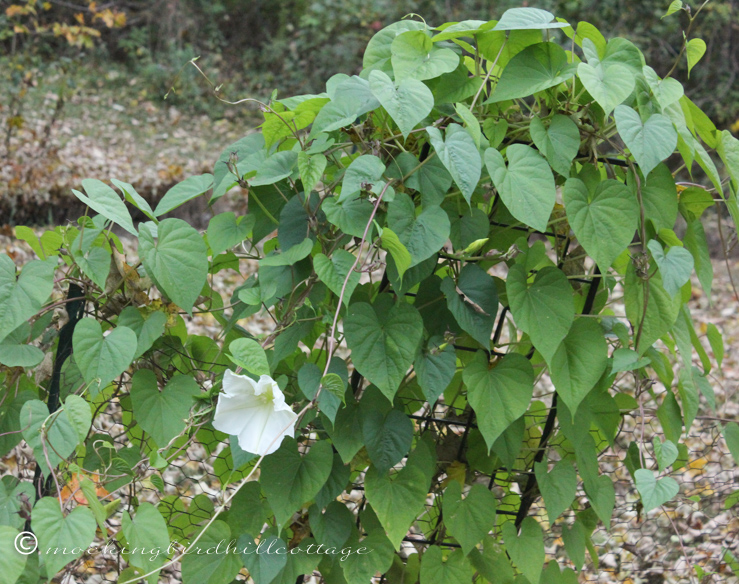 There it is amidst the leaves. Hello, beauty!
I am absolutely sure I will plant these seeds again next year. I love this vine.
I'm a little under the weather today – I think it's my sinuses/allergies/crap. I also mowed yesterday, which probably didn't help, but we had to get it done before the next 3 or 4 days of rain. (Though I have yet to see any rain and we would like some, please.) Anyway, I'm slightly cranky and sniffly and a happy camper I am not.
I promised you more photos of the living room, but that hasn't happened. In the meantime, here is another view of the table top.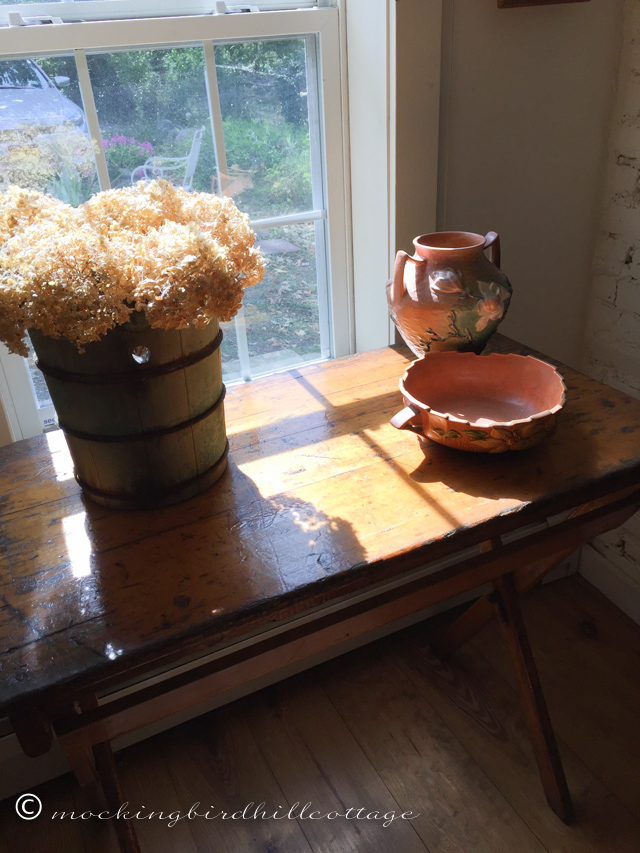 Beautiful table + sunlight + Roseville = Happiness.
Happy Friday.