Our local guy who takes care of our oil burner and our plumbing stopped by yesterday to look at our well pump, which has been coming on when we use water (that's normal) and then continuing to stay on for an hour (that's not normal). He tweaked some settings and it's better now, but eventually, we'll have to replace it.
And by the way, the water table in our neck of the woods is low. It's been very dry around here and last winter was virtually devoid of snow. If you have a well, that is not happy news. We have four days of rain coming up, but what we really need – and I can't believe I'm saying this – is lots of snow this winter. Suddenly I'm cheering for snow.
Anyway, while I was going up and down the outside stairs to the basement, I noticed something. As I ventured closer to the moonflower vine, I saw this: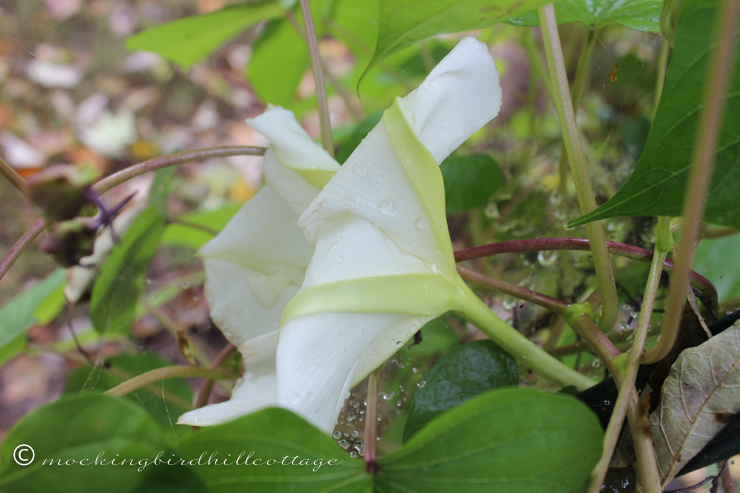 What the heck? A moonflower had opened overnight! This flower had been torn by the rain that was falling overnight, but look! I'm thrilled. The scent is wonderful. I had been watching this vine like a hawk, and had convinced myself that I wouldn't see any moonflowers this year.
On closer examination: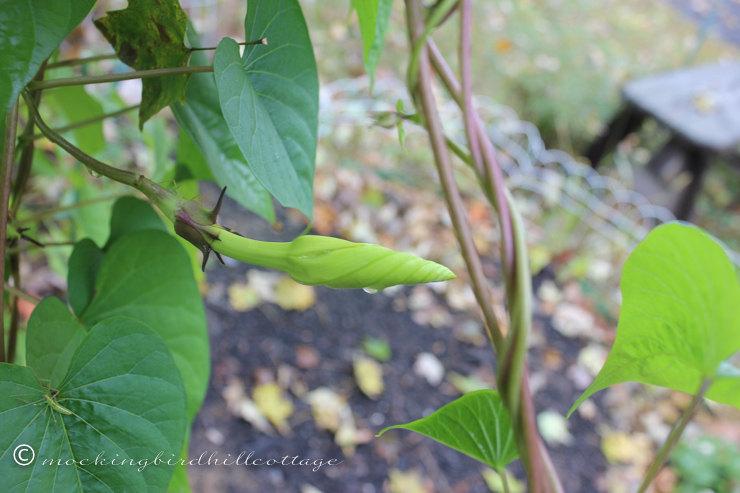 Hello!
There's more, including a few tiny buds that I didn't photograph.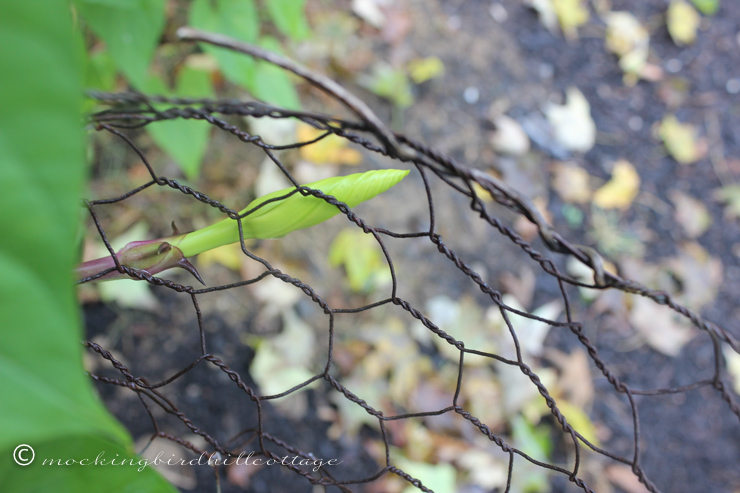 So last night, I kept going outside during commercial breaks to see if a flower had opened.
No, not yet. Maybe tonight?
My Squint Box arrived yesterday. This month's theme is Petite Boîte – Little Box.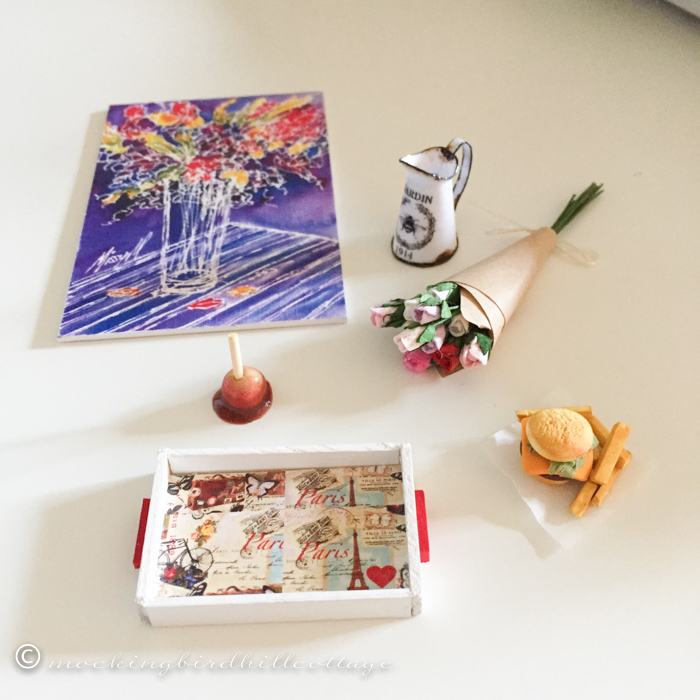 A decoupaged wood serving tray, a bouquet of roses, a cheeseburger and fries, a caramel apple, a lovely enamel water pitcher, and a signed and numbered print by miniaturist Mad Missy. Let me show you the print more clearly: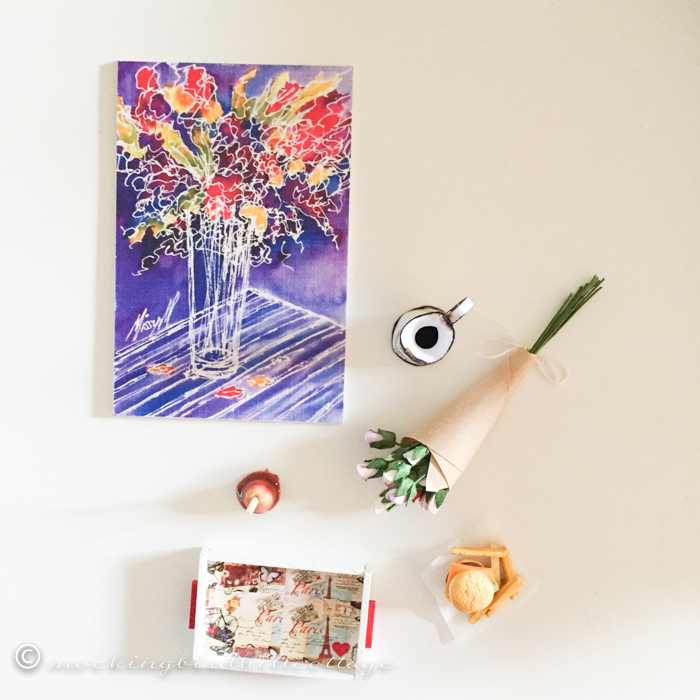 I really love it and think it would work perfectly in a contemporary room setting.
Today is my dad's birthday. He would have been 93. It's the first birthday where I can't call him on the phone to wish him a Happy Birthday. And next month is the first anniversary of his death.
Missing him. Happy Birthday, Dad.
Happy Wednesday.