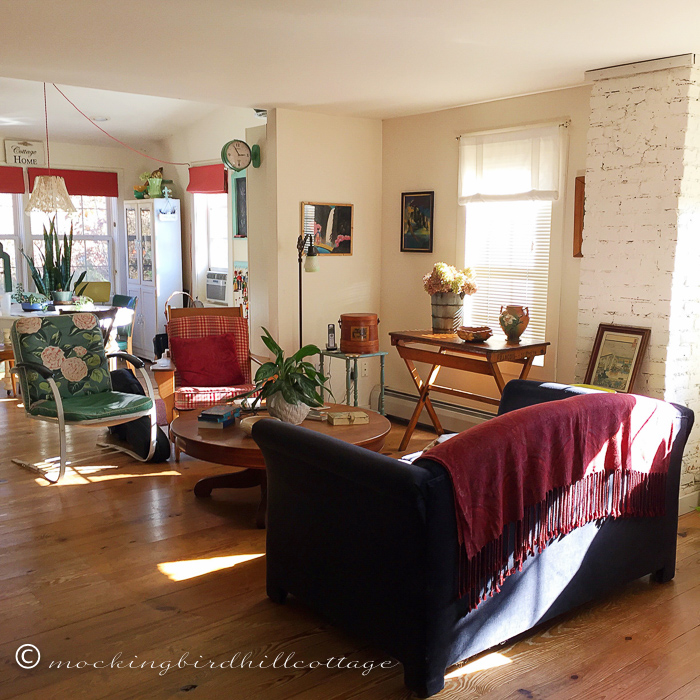 Gosh, I love this photo!
And I love our house. Yes, there's not a day that goes by where I'm not muttering about the lack of storage space or wishing we had a mud room or another bedroom or a garage; but when I see the light pouring through the windows and the wood floors and the colors and our favorite things, I smile.
I'd like a new sofa and chair for the den. The floors, after 11 years of playful dogs, need refinishing. All the walls need repainting, which I have been successfully avoiding for about three years because I hate painting. I'd like a dishwasher that works. A vintage stove.
These are all wants, however, not needs. The truth is, it's just fine here as it is. It's our haven. It's got a lot of personality, color, quirkiness, and vintage. Dare I say that's a good description of Don and me? Even down to vintage?
Ahem.
For those of you who don't use Instagram, this photo has become quite popular: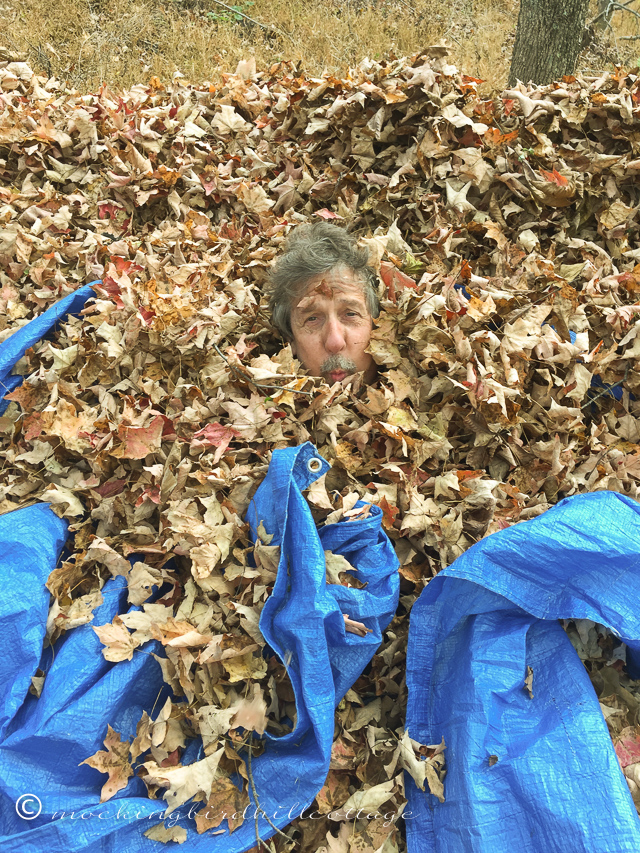 We were raking leaves, which is a big job around here. We rake them onto a tarp, carry the tarp over to the edge of the woods and dump them.
Don decided to fall backwards into the leaves. Twice.
I have to say he made me laugh out loud, that scamp!
I didn't watch the debate last night. Instead, we watched the Cubs vs. Dodgers game. But I followed along on both Huffington Post and Daily Kos. Both sites were live blogging the debates. So I knew what was going on and read choice excerpts to Don while we watched the Cubs stage a comeback.
I sort of like 'watching' a debate that way; at least, during this  election cycle. I simply can't stand to hear his voice or watch him anymore. Good to know, however, that there continues to be no depth to which he isn't willing to go. Good to know.
Remember, we evicted him from our heads as of yesterday.
Happy Thursday.