I took this yesterday: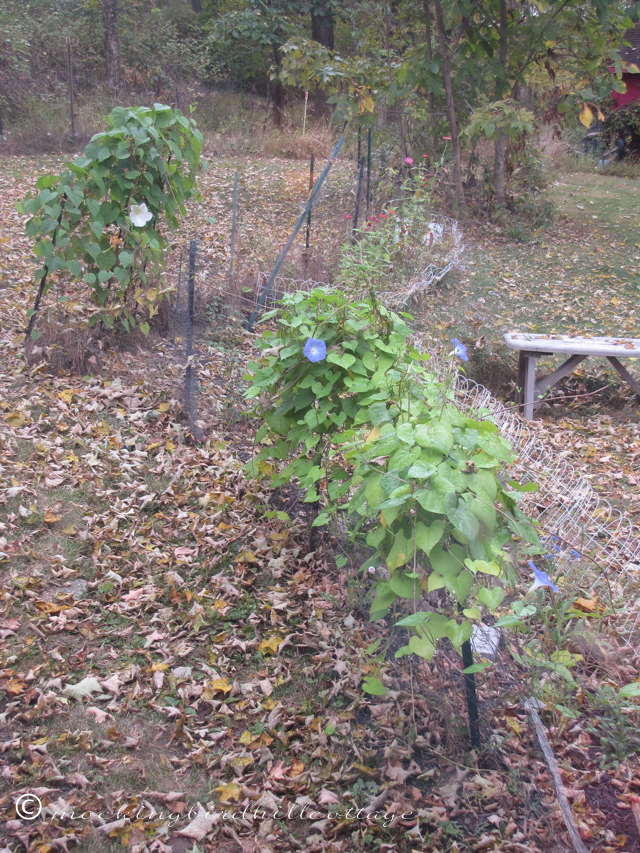 Leaves, you say?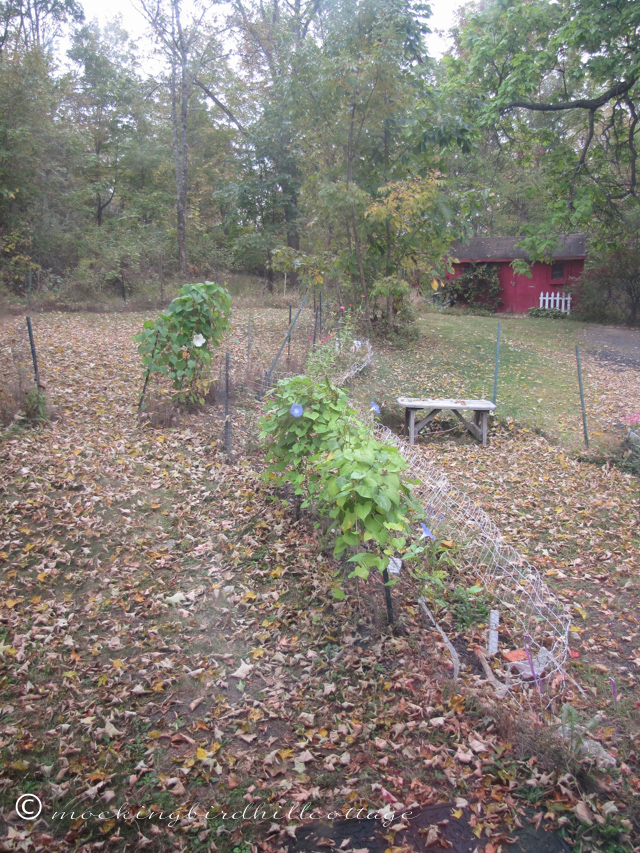 Yep. And there are twice as many today. It's pretty bad when Don notices them and says, as he did this morning, "We really have to start raking leaves!"
But it's raining today and will be raining tomorrow, so we can't do anything yet. That's a good thing, because I am definitely under the weather. Therefore, I am not in the mood to deal with falling leaves, especially wet ones.
I feel like crap.
Consequently, this will be a short post, my friends. I'll try to string a coherent thought or two together and then I'll sign off.
There's really nothing new to report, I tried to keep busy yesterday. I did laundry, vacuumed, cleaned, went to the grocery store, picked up some books I had ordered at our library…and I just felt crappier as the day went on. So today, taking it easy is the order for the day. Don and Dan are playing at our local eatery tonight, but I'm staying home. With Don's blessing, I might add; I think he'd stop me if I tried to go.
If I didn't love her already, this would have done it: on a podcast I listened to, Bill Clinton said that Hillary Clinton 'has read every book Louise Penny has written." (She also loves Donna Leon and Elena Ferrante.)
And please, if you don't support her, don't bother leaving a comment. I. Am. Not. In. The. Mood. Fair warning.
Don's bringing me a 'treat' from our local bakery. I need comfort food in the form of a cinnamon bun.
It's October already. How can that be?
Happy Saturday.