I'm going to refrain from commenting about last night's debate except to say that I feel the need to take about ten showers today. There's a stench coming from that campaign and from the nominee (and you know who I'm talking about) that I can't seem to shake.
What has the level of discourse come to? A new low.
And though I'm told I should pray for him, I simply can't do it today. The word 'despise' doesn't come close to what I'm feeling. I can't find a word for the revulsion I feel.
Okay. I must move on for my own sanity.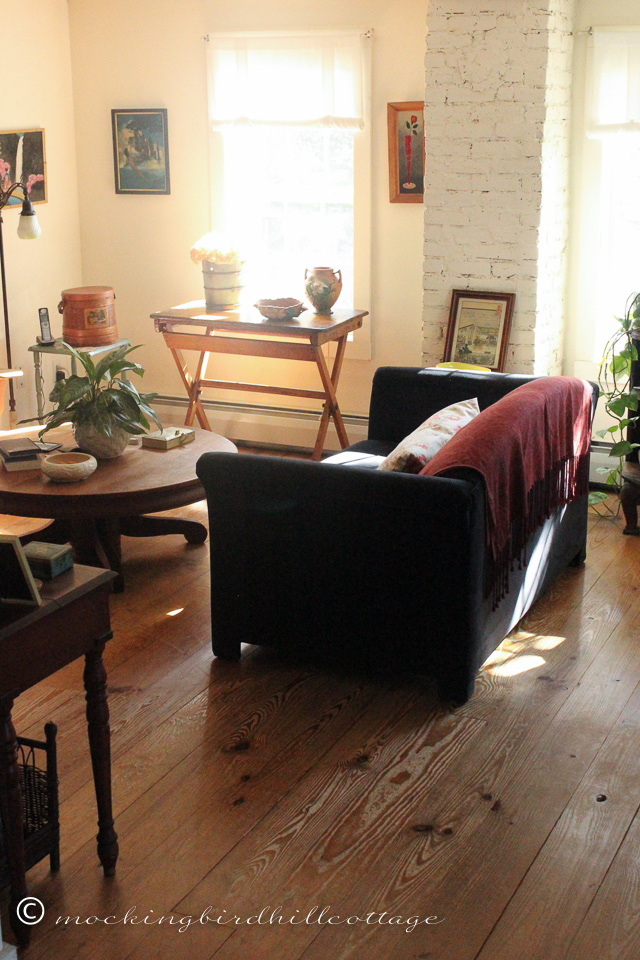 I took this shot from the stairs. It was one of those moments that made me happy about sunlight and wood floors and the 'new' table and brick chimneys and Maxfield Parrish.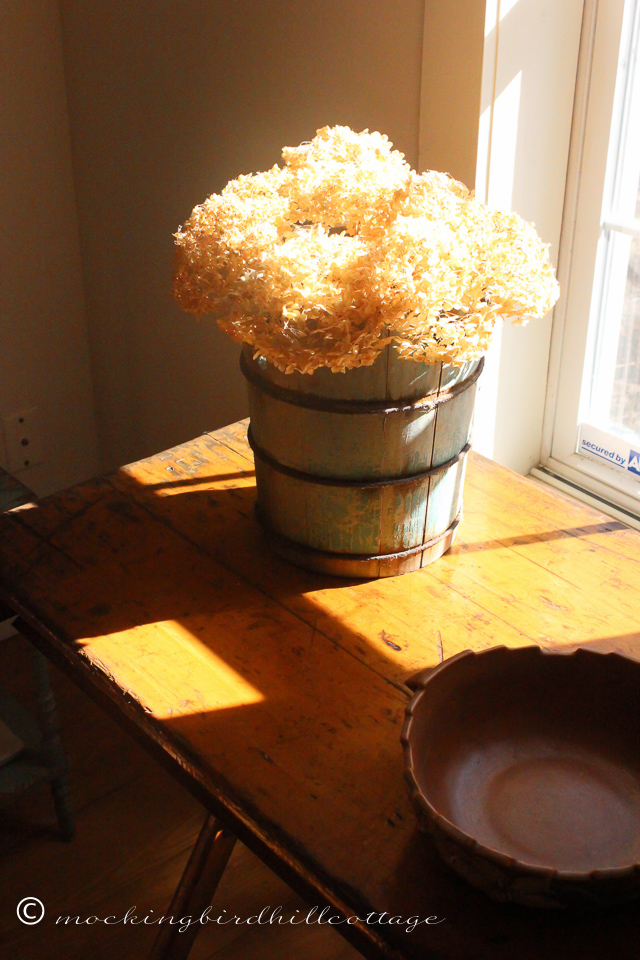 Autumn light is lovely, isn't it?
Yesterday, I glanced outside and did a double take.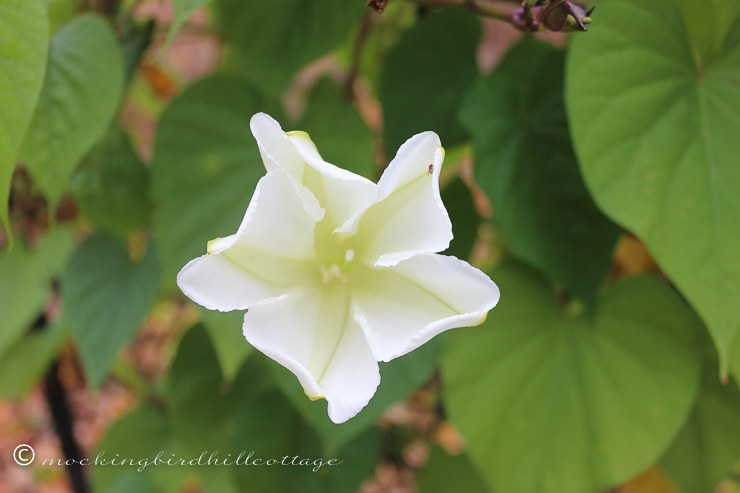 A moonflower had opened up.
During the day.
Was it confused because it rained the night before and the day ended up being cloudy and damp?
I don't know. But I was sure happy to see it unfold, something I usually miss.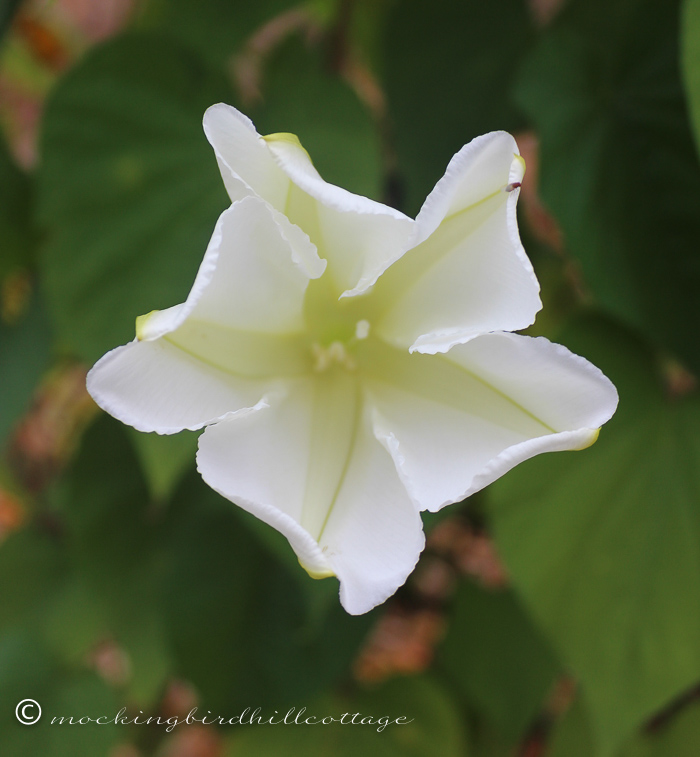 They don't last long, but oh, how lovely they are. And the scent is exquisite.
Has there ever been a 'moonflower' fragrance in the perfume aisle? I wonder…
One of my email accounts was hacked. This gets old fast, doesn't it? If you get something from me with a link, just delete the email. It's all so tiresome, and again I ask, don't these people have anything better to do with their time? How about hacking the Russians?
Happy Monday.