Thank you so much for sharing your thoughts and experiences on yesterday's post. I think this discussion will be something that we touch on again and again – at the appropriate time. Thank you so much for your honesty and bravery.
And we'll segue to a few more vintage cars. (Rather abrupt!)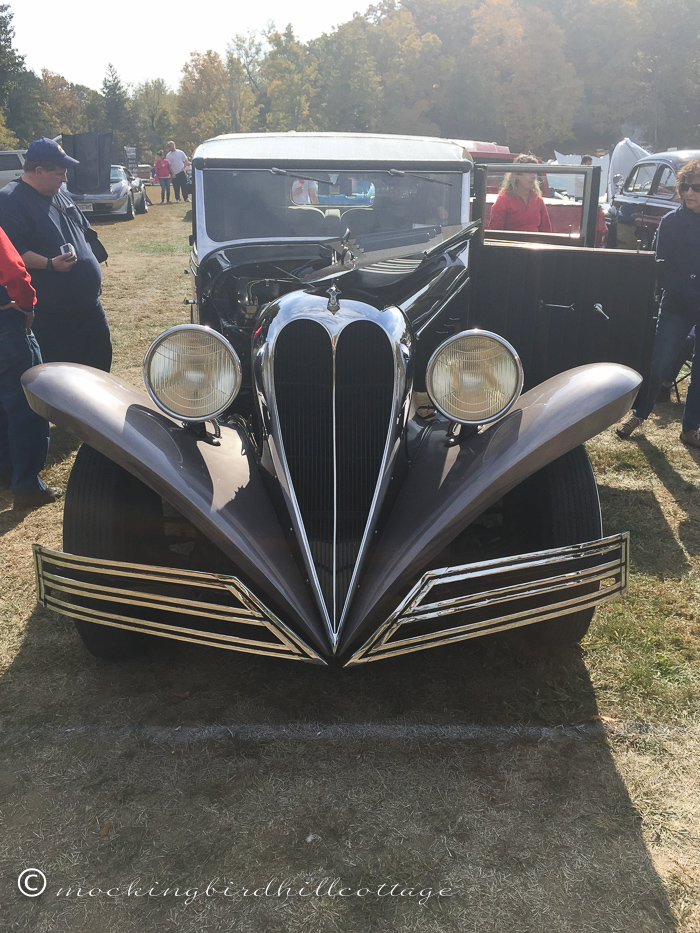 I can't remember the maker or the year, but this is a car that was designed to be chauffeur-driven.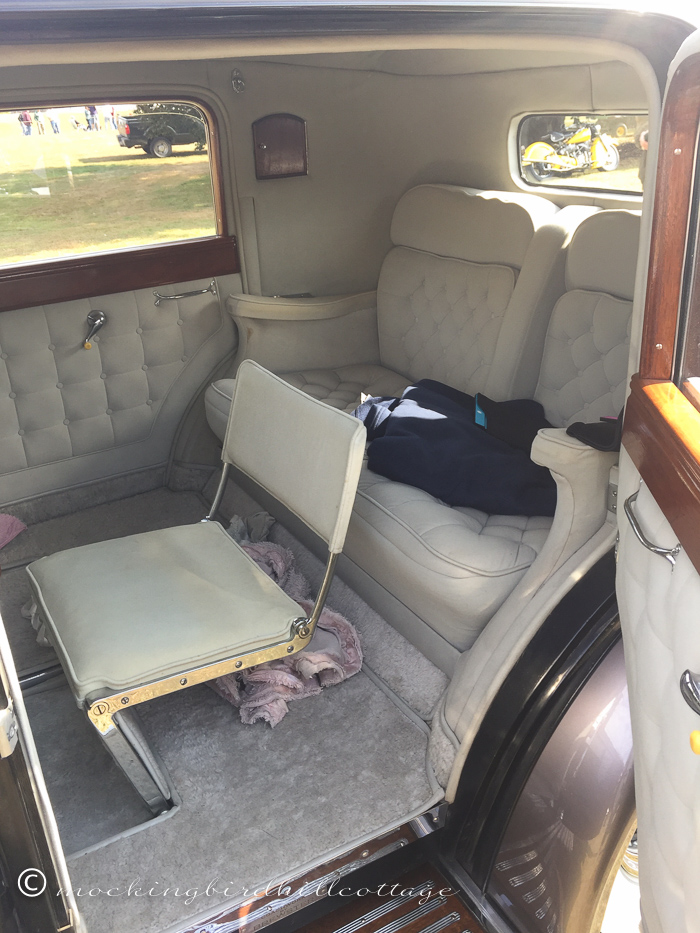 The chauffeur sat in the front (the roof over his seat could be removed). Those being chauffeured sat here. That's a jump seat in front.
An Oldsmobile Holiday.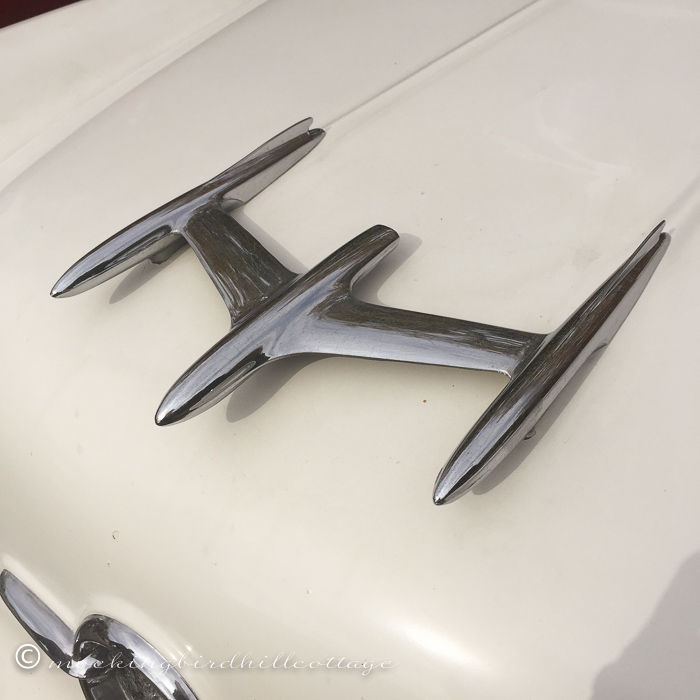 The hood ornament on the Holiday.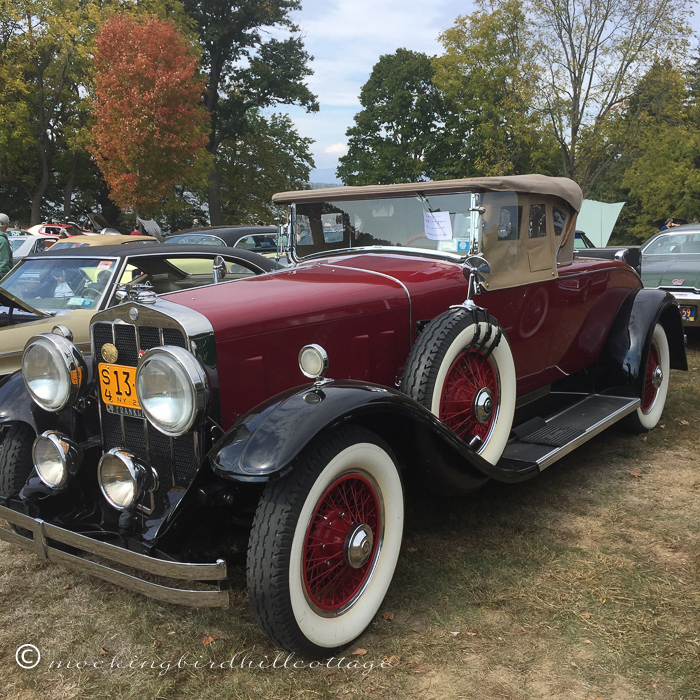 I showed you a Franklin on Monday. The owner's son also has a Franklin and this is it.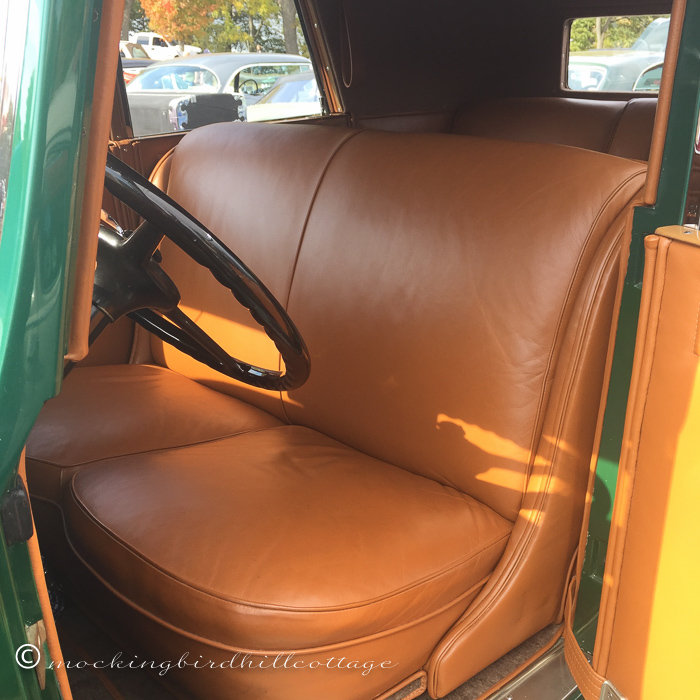 The interior of the owner's Franklin. Gorgeous color.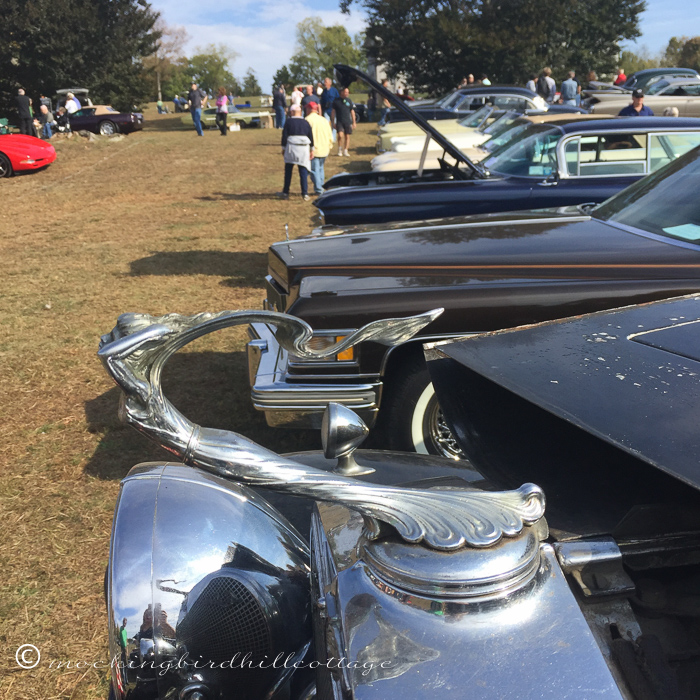 Amazing hood ornament. Wow.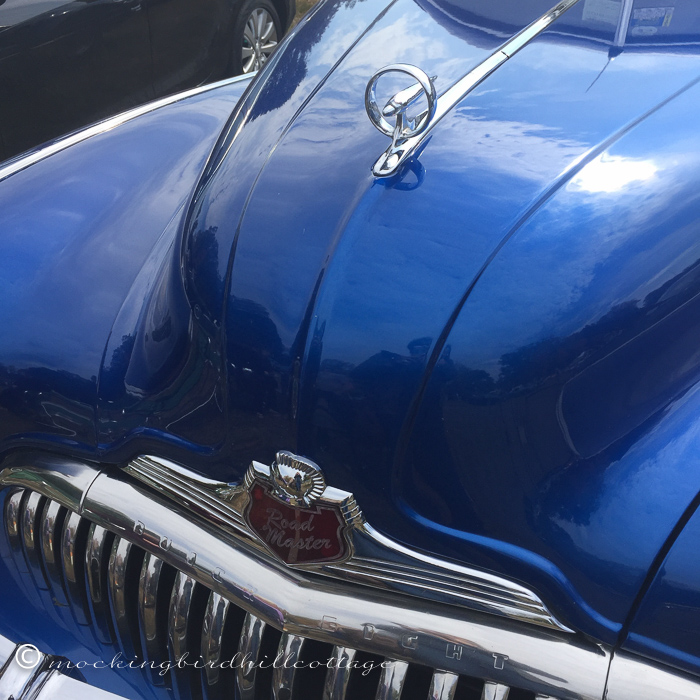 Buick Roadmaster. That cobalt blue is stunning. And I love the hood ornament.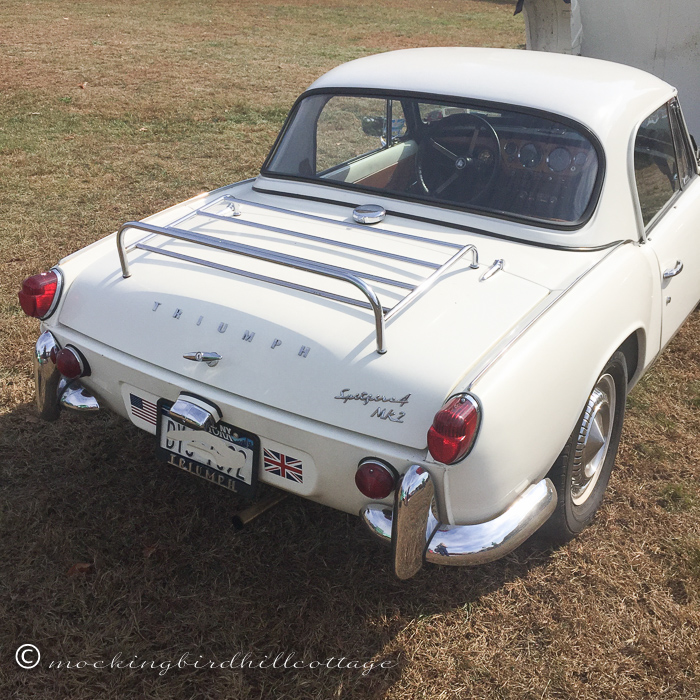 A Triumph Spitfire. Oh, I could get into this car! Well, maybe not physically – it's awfully low to the ground!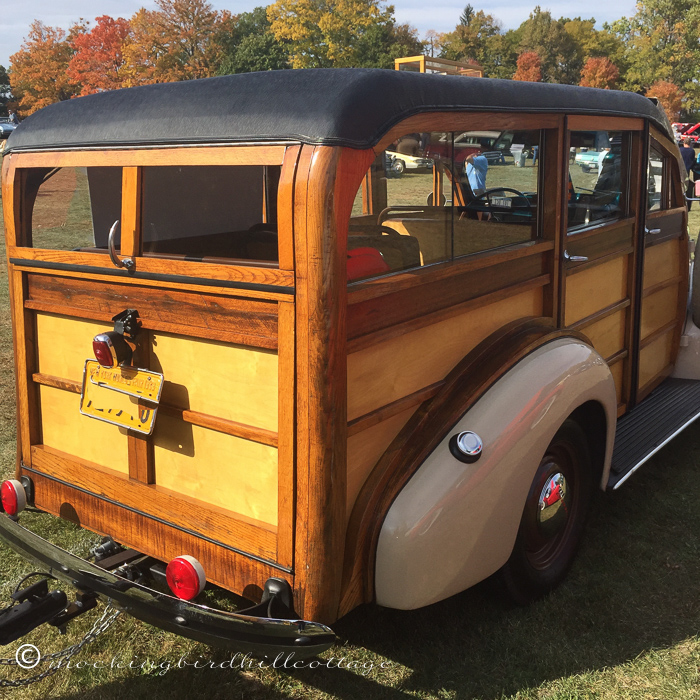 The Woody that I showed you on Monday. You can see how beautiful the wood is in this shot.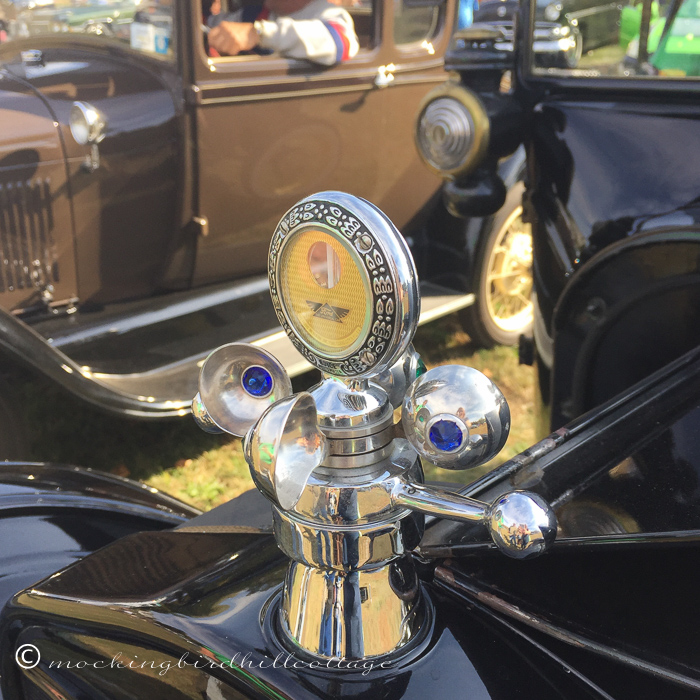 Check out this gorgeous hood ornament! Do you think this was meant to measure wind velocity, or something like that?
Don loves car shows. He pours over the pictures he took and dreams of owning a vintage car someday. Dreams are a good thing to nurture. Fingers crossed, Don. You deserve one.
The winner of a copy of Devil Sent the Rain  is Dori. Congratulations! I'll send you an email, Dori, in order to get your mailing address.
We are not watching tonight's debate. As Don says, "Trump has been living rent-free in my brain for too long. No more." Amen. He's being evicted. Now.
Happy Wednesday.