My fall home tour: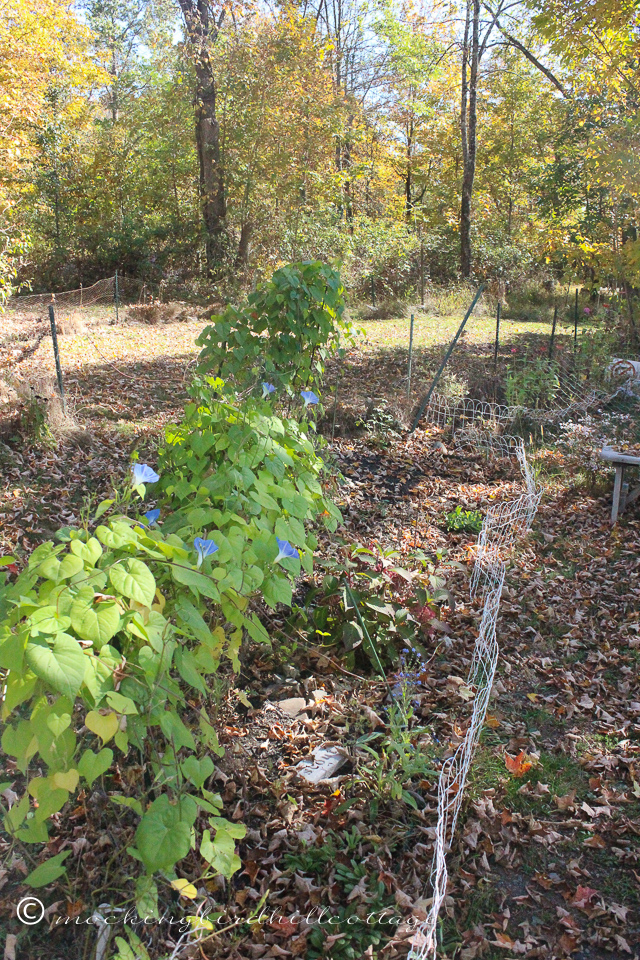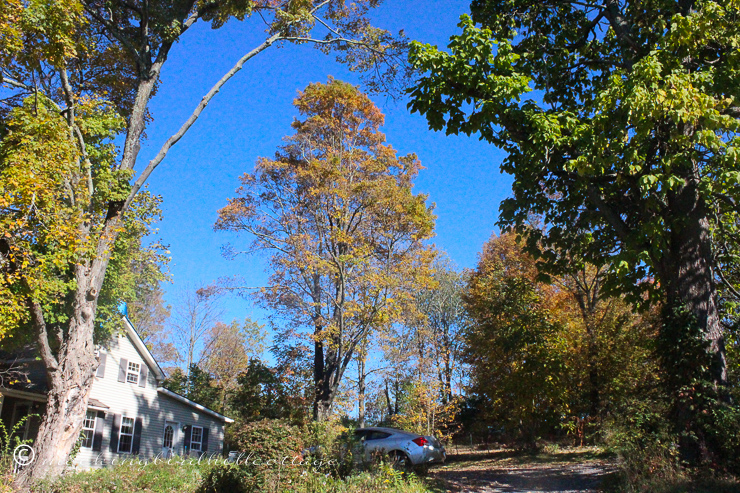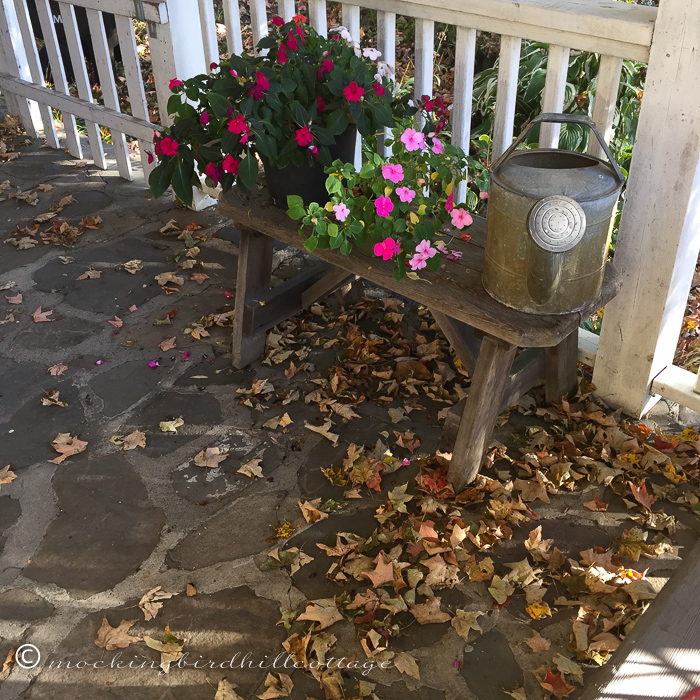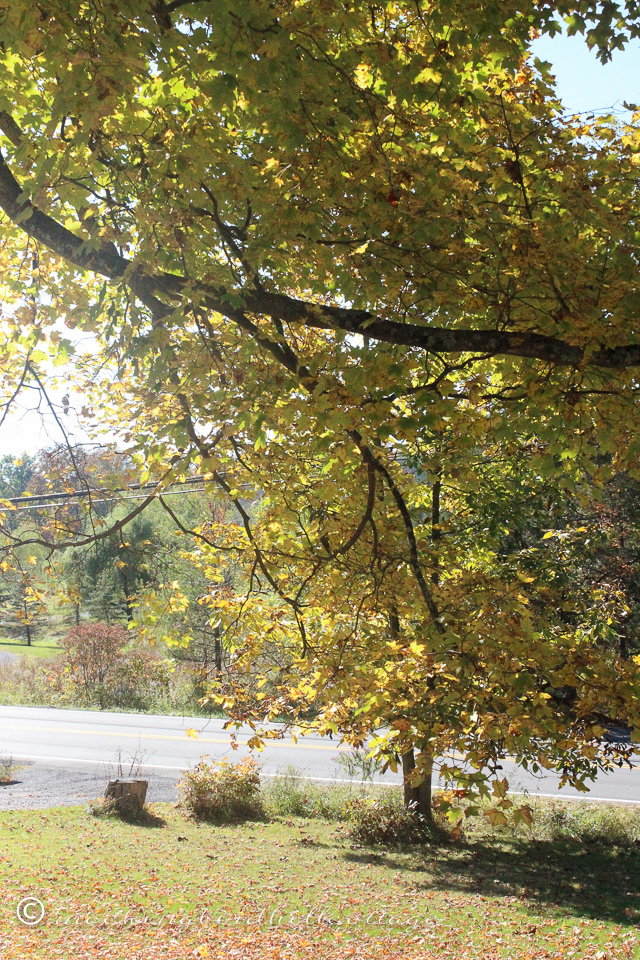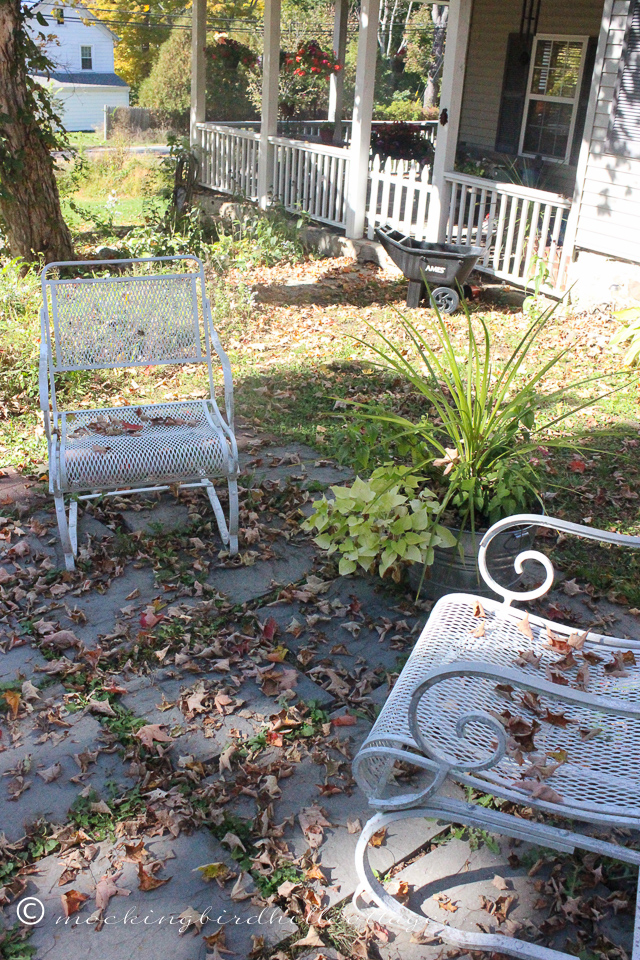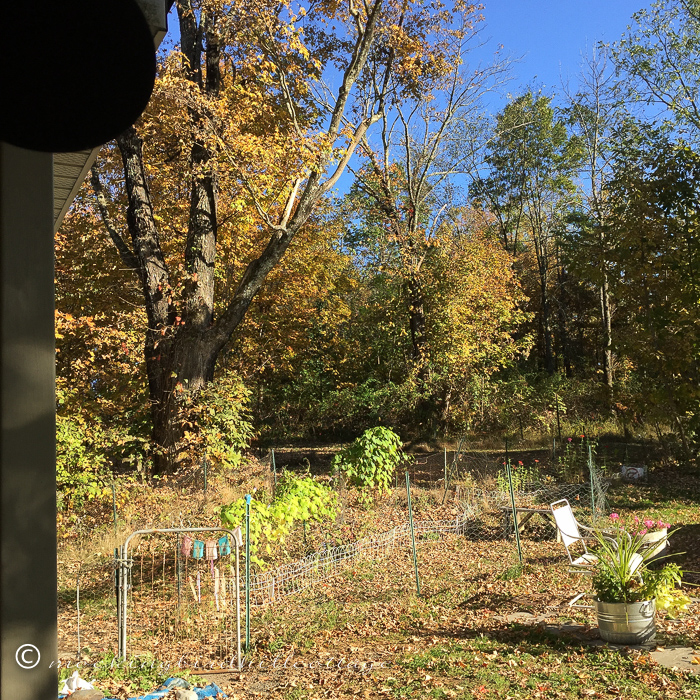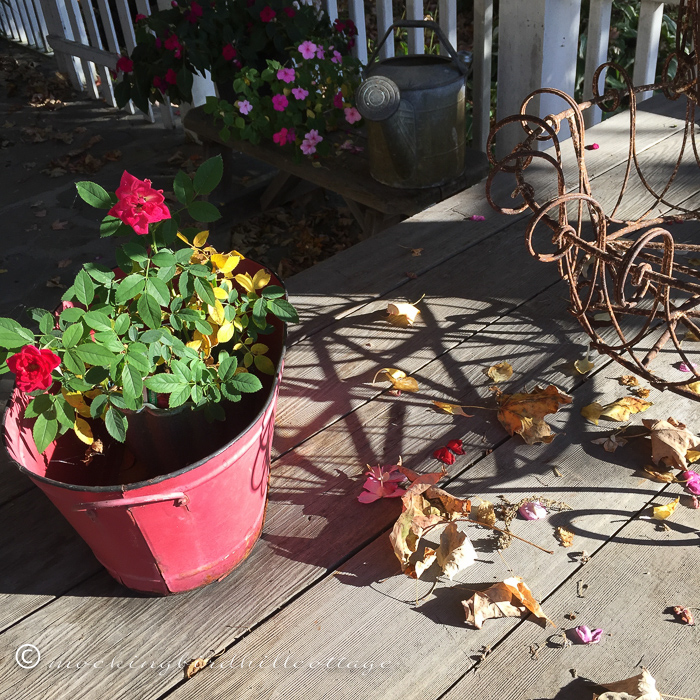 These views are what I see when I look outside. And it will get even better in the next week or two. So I don't feel the need to decorate inside.
I love seeing how others decorate for fall, don't get me wrong, but our little cottage is small and surface space is limited, so putting together little bits of fall decor inside looks too busy and takes away from the spectacularness right outside our windows.
We are fortunate to live in the Northeast, so all this beauty is free. Oh we do pay a price: lots of raking!
Barbara sent us a box which arrived at out post office box the other day. There are some presents for Little Z that will go nicely with his dollhouse. I won't share them here because I want to keep them secret for now.
Don got a present: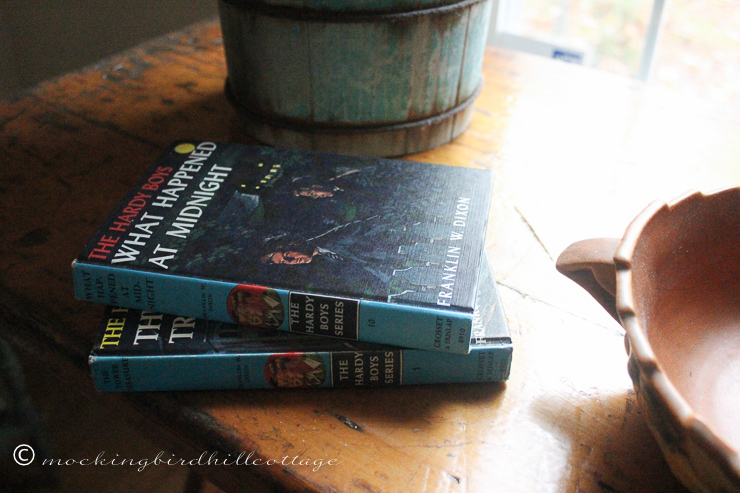 Two more book in the Hardy Boys series. He was so excited! There's also a guitar pin and a wonderful old postcard of a cowboy.
I got some socks with Van Gogh's Starry Night as the pattern. I love them.
And these: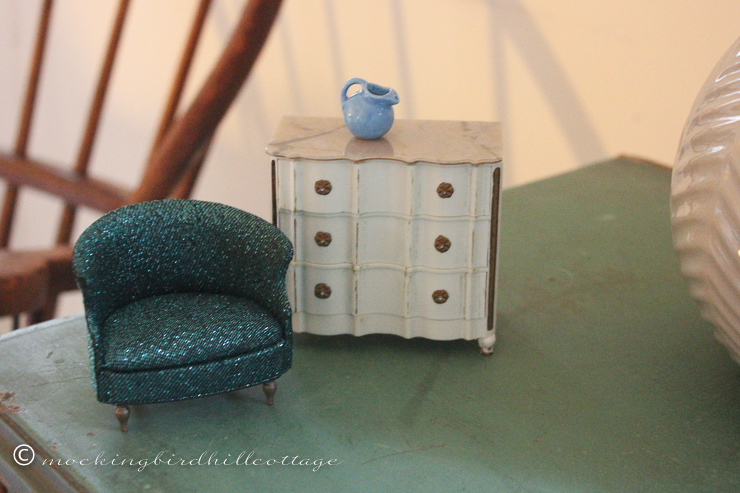 Two more Petite Princess finds; the chair and the dresser. I love these dressers, as you know, and I will most assuredly use this one in another dollhouse. And this chair is fabulous! The gorgeous pitcher (just like a vintage Hall pitcher) was made by artisan Janice Crawley. Isn't it beautiful?
Thank you, Barbara! You made our day!
And for slice of reality, this is the way my office looks right now: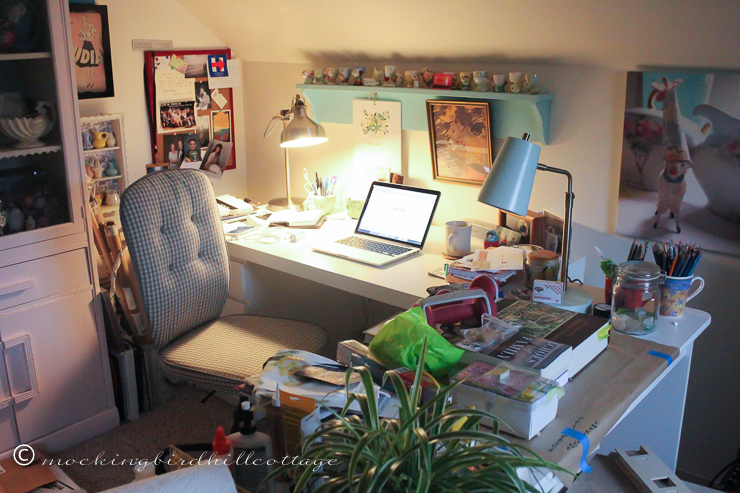 There's stuff everywhere. It's starting to drive me nuts. Barbara included some mini wallpaper, so what you see on the work table are lots of books and weights that I've placed on the wallpaper in order to flatten it.
I'm starting to sort through piles of things throughout the house, so what did I do? I moved some of them upstairs to the office. And I still haven't sorted through them.
Ay, me!
But today is for more raking and gutter clearing. What fun.
All of you who live in the area of Florida threatened by the hurricane, please take care. Evacuate if you haven't already. We're sending prayers to all of you. xoxo
Happy Friday.