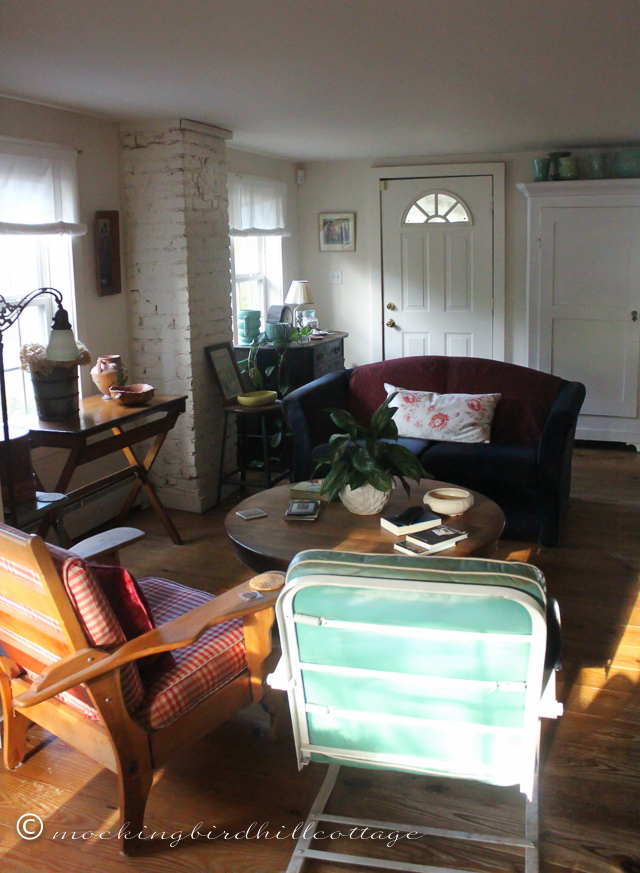 Early morning cottage.
I'm sitting at my desk, listening to some Diana Krall via my bluetooth speaker. Very nice, indeed.
Gosh, my friends, there's not much to share with you. Sometimes, I wake up and think "Well, yesterday was routine, nothing really new, what the heck am I going to blog about??" Of course, there's a comfort in routine. Nothing out of order, nothing earth-shattering. But, it doesn't always make for an exciting blog post.
I've been reading a lot. I finished Pretty Girls  by Karin Slaughter this morning. When you look up 'page-turner' in the dictionary, there should be a picture of this book.  Slaughter is an incredible writer and I've read everything she's written. Somehow, I missed this one, but I ordered it from the library and oh my heavens! Dark, disturbing, unbelievably well-plotted, with Slaughter ratcheting up the suspense until it almost became unbearable. Actually, I need to correct that. It did become unbearable and I would have to put the book down for a few moment to collect myself. Get more coffee. Open the blinds. Anything to slow down my heartbeat. Excellent, excellent read. But not, my friends, for those of you who have a weak stomach for this sort of thing.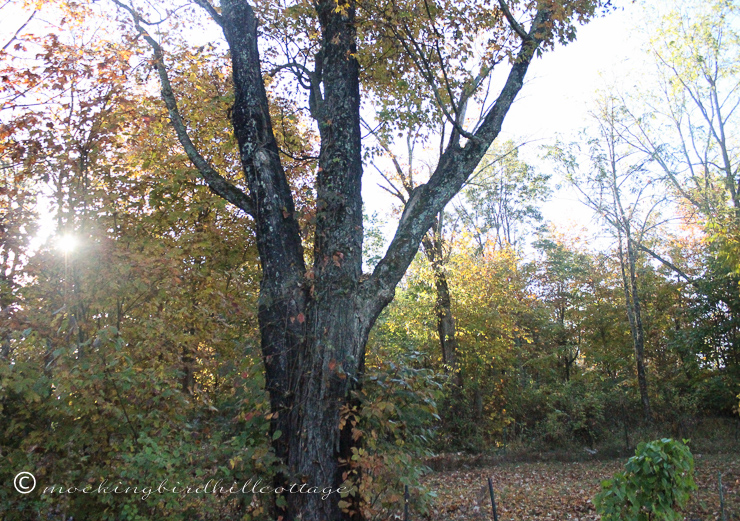 Early morning yard.
Yesterday, I drove to the bookstore (B & N) because I wanted to browse a little. My new trick? I walk around and pull the books I'm interested in from the shelves, sit down and browse through them. This doesn't work for novels, of course, but I had a copy of In the Company of Women  by Grace Bonney (of Design Sponge), in my hands. It's just come out. It's priced at $35, which I was quite hesitant about spending. So I browsed through the whole book, treating it very, very gently, and got an idea of the look of the book and the photography. It's lovely and Grace has done a beautiful job, but I found that just doing that was enough for me. I put it back on the shelf, saved $35, and all was well.
I was quite proud of myself because I am a bookaholic, you know.
I'm also reserving several books from my local library system that I want to read but don't want to buy. I just picked up two more. Huzzah! I'm in a stretch where I don't have any review books that I absolutely have to read at the moment, so I am treating myself to reading for the sheer pleasure of it.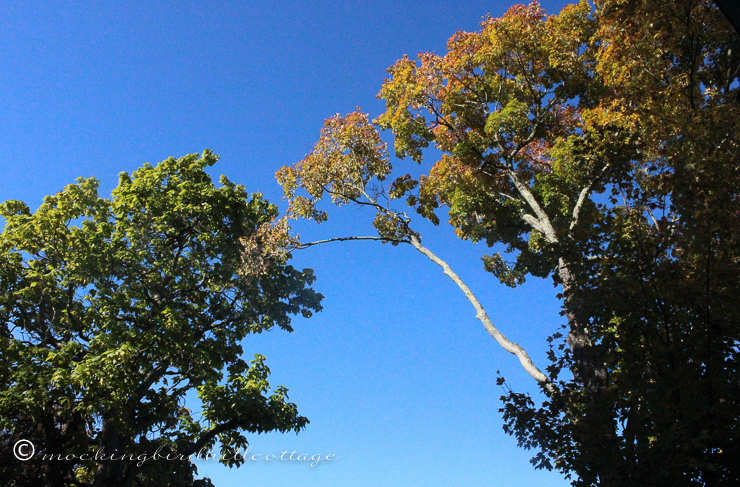 See? I've somehow written a blog post, when I thought I had nothing to say!
My first grade teacher would laugh at that. On a note home to my mother, she said, "Claudia is the only student I have had in all my years of teaching who, when I look at her and tell her to stop talking, simply looks the other way and keeps on talking." Miss Brown was a formidable and strict teacher used to her students towing the line, so I imagine I threw her for a loop. I must take a moment to thank her for being relentless about learning to read and spell. She certainly contributed to my love of reading and to my 6th grade spelling bee win.
The winner of a copy of Echoes of Family  is Nancy. Nancy, I've sent you an email. Send me your mailing address. Congratulations!
Happy Thursday.