Hello again! It's me, emerging from a day off, of sorts. A day in which my husband wrote an insightful post and all I had to do was hit 'publish.' By the way, he is taking his time with his responses to your comments, and very much enjoying the process. I think he's about halfway through. He'll finish up today.
Of course, in the midst of my day off, I looked out the window of my office/studio and did the proverbial double take. Then I shouted to Don to "Look out the window!!"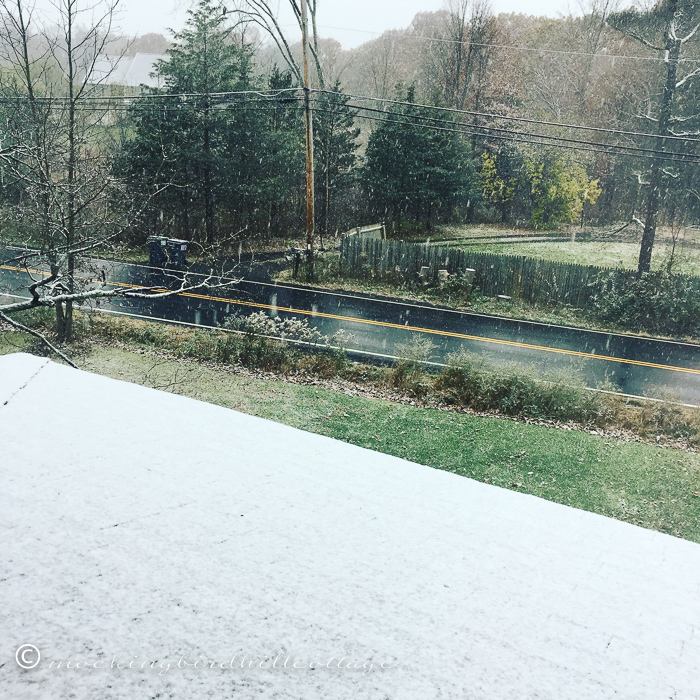 I used Instagram as my posting medium yesterday. After all, Don had the blog all tied up (thank you, Don.) Anyway, look at this! I had no idea it was coming so I was completely and utterly shocked.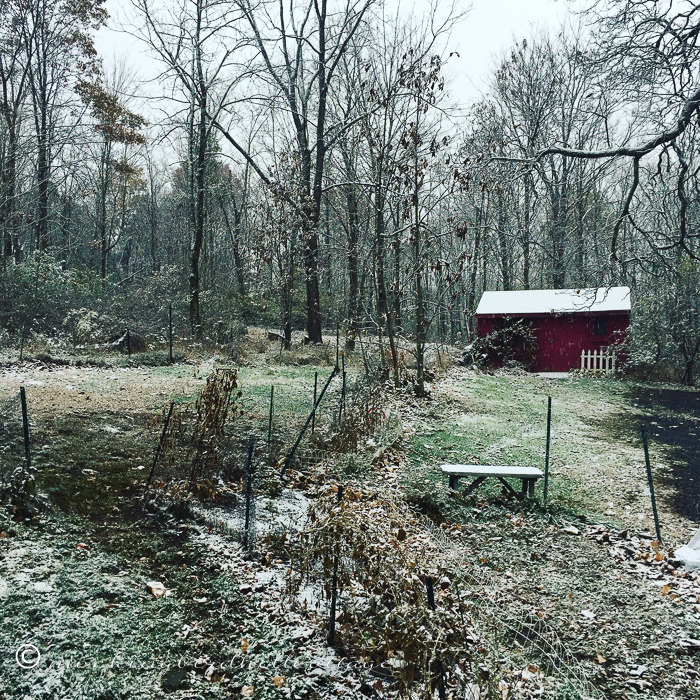 We've certainly had surprise snow events in October before. I wasn't ready for this one, though, especially since I had just taken these photos the day before: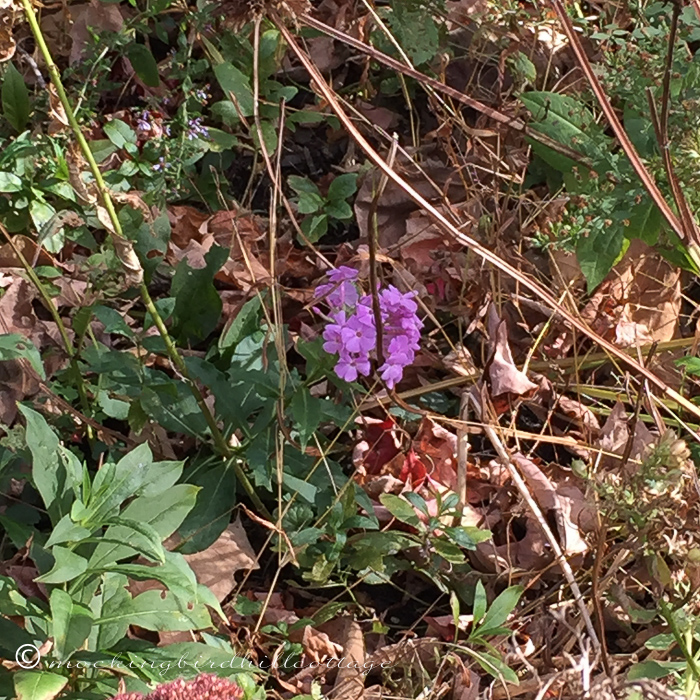 Some phlox still blooming in the big garden bed.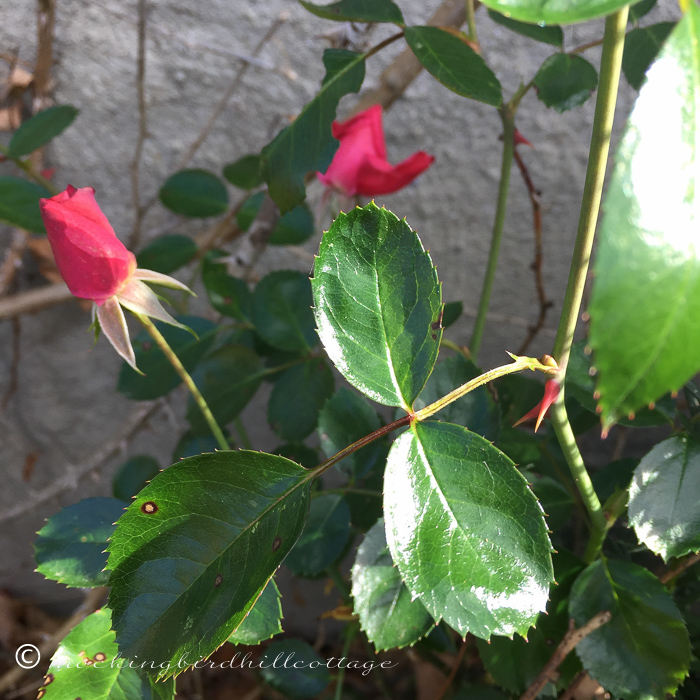 Roses still in bloom.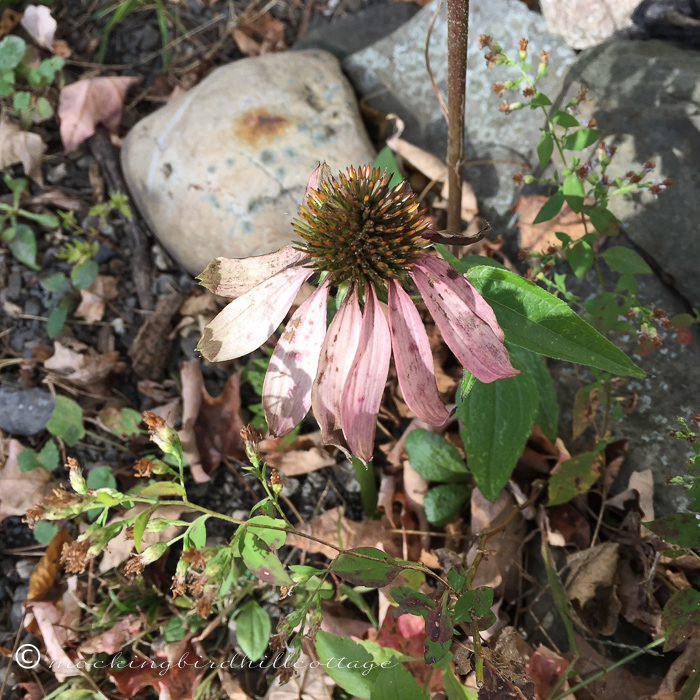 And one lone coneflower, still hanging on to its petals.
Whether these little gems have remained in this state is yet to be determined. I'll have to investigate later today. The snow eventually turned to sleet, which then turned to rain and it rained for the rest of the day and all night long. We need it, of course. But it was a messy, strange-weather day.
A couple of interesting bits of news:
• There is an article in this month's AARP magazine written by Louise Penny; a first-person account of becoming the caregiver for her late husband Michael as he slowly succumbed to dementia. The title is "The Last Promise" and, as you might suspect, it's beautifully written. I had tears in my eyes.
Thanks to my readers who tipped me off about the piece. We get the magazine but I never read it. (Maybe I'm in denial!) But as soon as it arrived in my mailbox on Wednesday, I searched for the article and I've since torn it out to save.
• When I wrote about Flea Market Style  magazine the other day, Shanna said that she'd heard it was going to be published again. I was skeptical, as last year there was a reprint of an old issue that appeared on the stands, so I suspected the same thing might be happening.
But then I heard from both Olivia and Debbie that no, it wasn't a reprint, the magazine is starting up again and the first issue will be on the stands on November 15th! Huzzah! I'm thrilled. I'll most likely get it at my bookstore, but there are pre-orders available on this site, Margo's Junkin Journal. It's being spearheaded by Ki Nassauer and Celeste Shaw (who I got to meet in NYC a few years back.)
Sigh of happiness.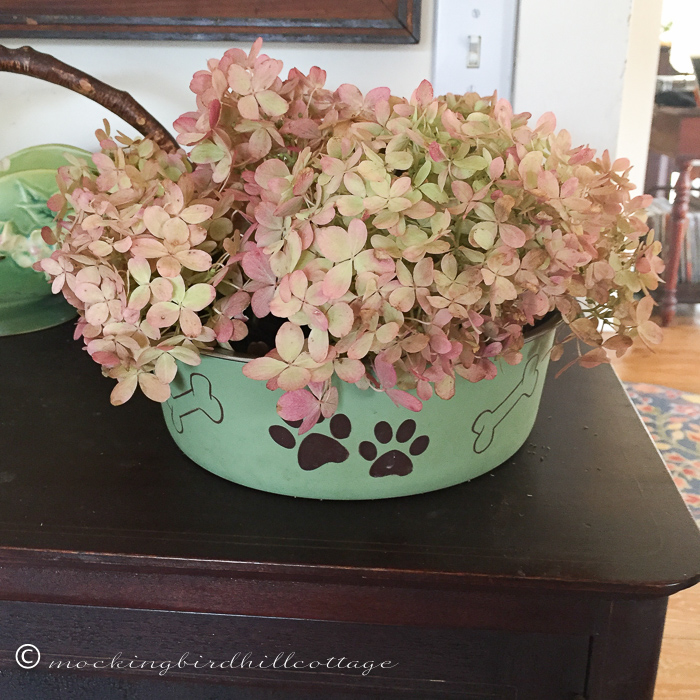 I knew it was going to go down to 29 degrees on Wednesday night, so I went outside to clip some more limelight hydrangeas. I brought them inside and walked around the house, looking for some sort of vessel to put them in other than a standard vase. Downstairs? Nothing. Upstairs? Wait a minute. What about Scoutie's water dish? Yes. (I planted succulents in one of Riley's dishes. It's on the kitchen table.)
So here it is. It makes us happy, seeing beautiful flowers in Scout's dish. I miss her a lot. Lately, I seem to be overwhelmed by how much I miss her. What I wouldn't give to have her in my 'tunnel' again. She was the best company, the best girl ever. Add to that the fact that a year ago today I was making a last minute plane reservation to rush to my dad's bedside, and I think you'll understand some of my melancholy. I'll write about Dad tomorrow, on the anniversary of his death.
One more night of freezing temps and I can take the porch plants back outside.
Happy Friday.