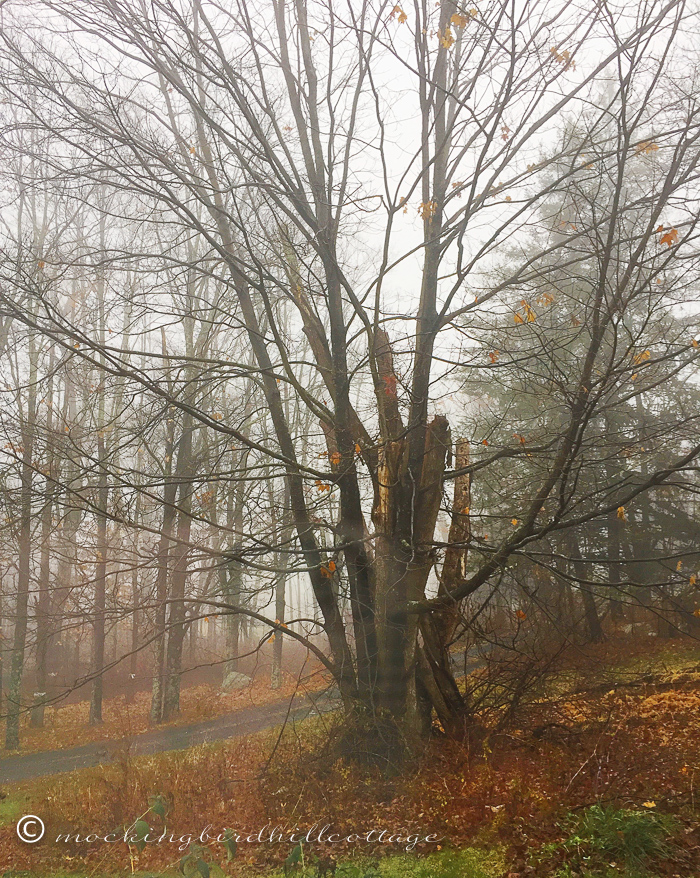 Another foggy morning here in my neck of the woods.
I love foggy mornings. There's something mysterious about them. Something other-worldly. And then I hear Fred Astaire singing "A foggy day in London town…"
It's very cozy around here this morning. We're watching the fog shift and change, drinking our coffee and feeling grateful. Sometimes I have to remind myself to stop and utter thanks for what I have. It's tempting to compare my life with others, and though I am much better about that than I used to be, comparison still creeps in there from time to time.
The sheer and utter truth is that I am blessed: a husband who loves me and who I love in return, a cozy little cottage that provides a roof over our heads, bills that are paid for the month, heat coming from the oil burner, food in the pantry, a family I adore and a sister who is simply the best sister ever, a little nephew who sounded so cheery and so happy last night that gratitude for his recovery from the seizure that happened just a week ago filled me up from head to toe,  friends and colleagues who challenge and support me, work in my chosen field – I'll stop there, but goodness, there's so much more.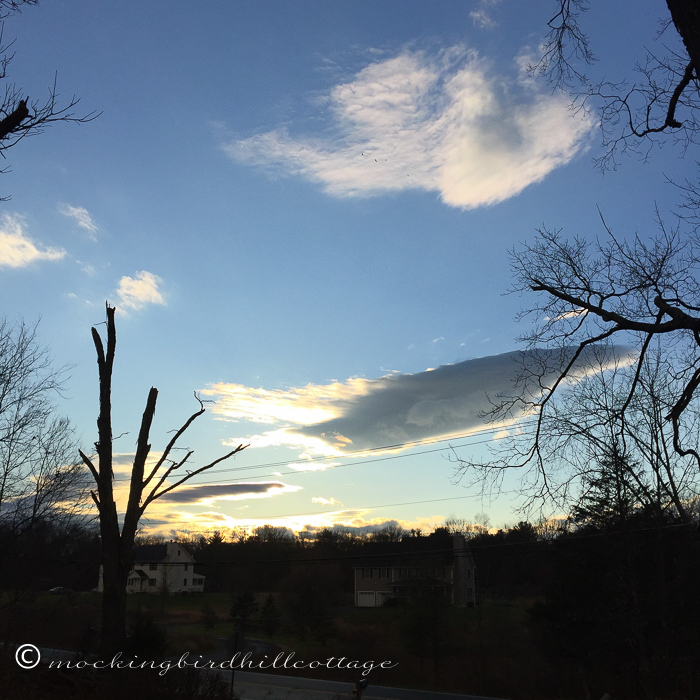 I took this picture the other day and today, as I was editing it, I realized there are birds flying by that big, fluffy cloud. I love surprises like that.
I don't think I've ever shared the next picture with you. I took it before I started blogging – somewhere between 2006 and 2008. It was for the cover of Don's first CD (no longer available) called "Dogs in the House."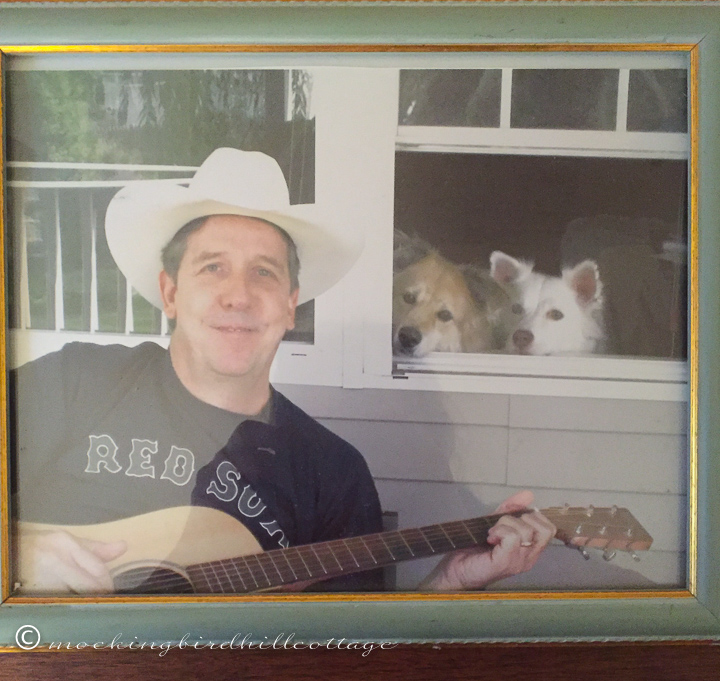 Don keeps it in a frame on his desk.
We had to do some maneuvering to get this photo. We opened the window and took out the screen and then Don had to hold out some treats to get the dogs to come to the edge of the opening. Over and over again until we got this shot.
Of course, we rewarded their patience with our shenanigans with lots of treats.
Oh, those sweet faces. How I miss them.
Another rainy day ahead for us and then a bit of a warm-up tomorrow and Friday. On Friday, we're going to go on a tour of the Catskill Animal Sanctuary! I'm so excited. I'll take lots of pictures, I promise.
Happy Wednesday.