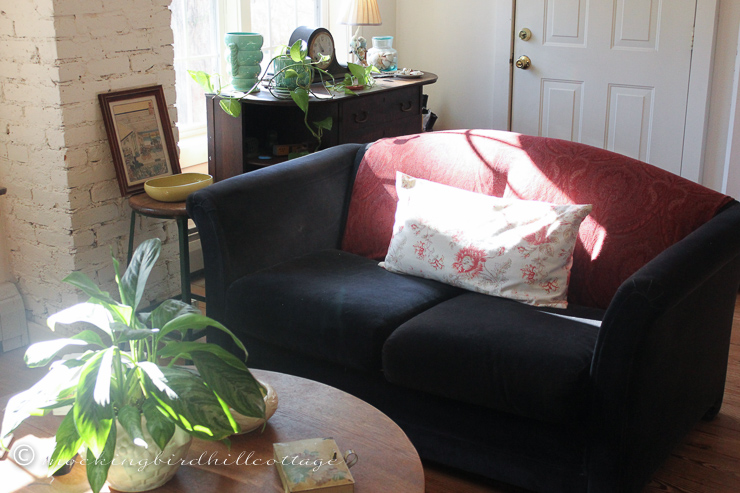 Do you recognize those lyrics in the post title? Or am I the only one who remembers that kind of thing?
For there's a change in the weather, there's a change in the sea,
So from now on there'll be a change in me.
My walk will be different, my talk and my name,
Nothing about me is going to be the same.
I'm going to change my way of living if that ain't enough,
Then I'll change the way I strut my stuff,
Cause nobody wants you when you're old and gray.
There'll be some changes made today, there'll be some changes made.
There was a "change in the weather" last night and today we're having blustery winds and snow showers. Our warmer than normal weather has moved on. Now I have to figure out which plants on the porch to try saving and which to let go. There's only so much room here in the cottage and I have to remember that Don will be in charge when I'm in Hartford. That translates to: I don't want to overwhelm him and I'm a little nervous about presenting him with a complicated watering schedule.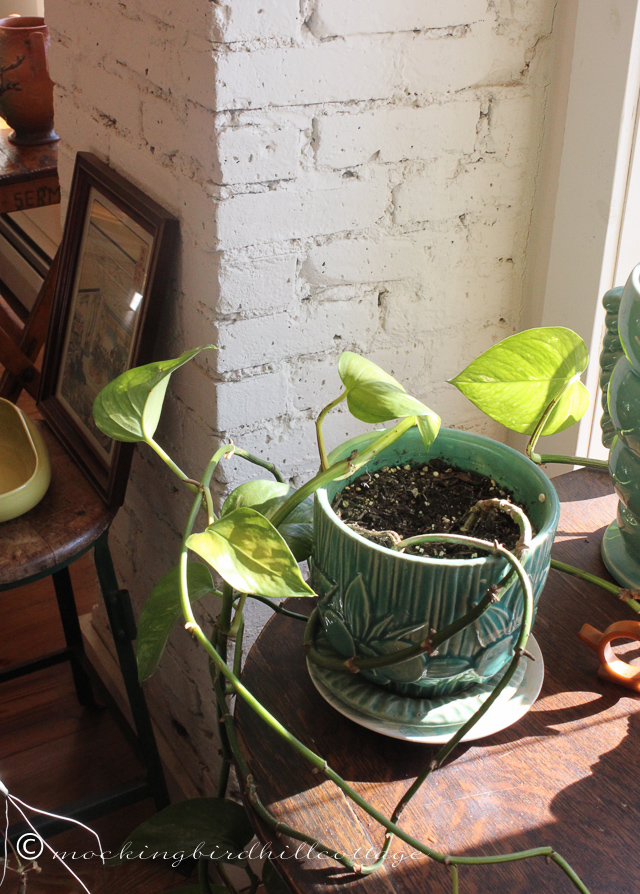 We finally removed the window air conditioners and stowed them in the shed. Now I will have to do some porch sorting and move the cushions and pots back in the shed for the winter. Sometime this week, I think.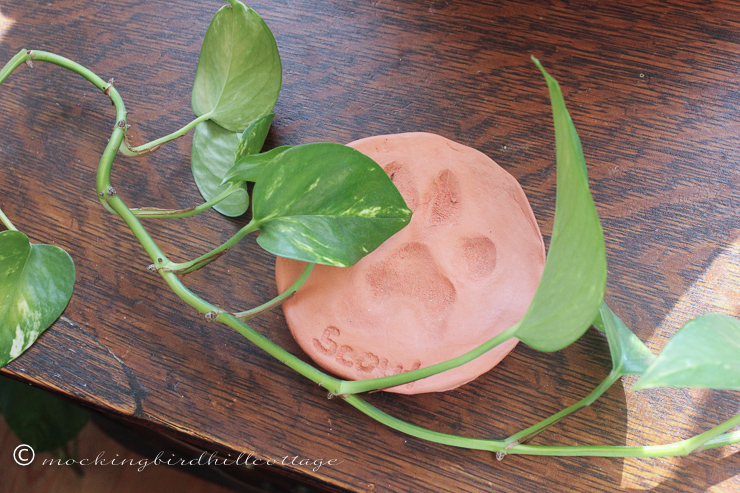 I had a dream last night in which Scoutie was walking toward me to tell me that her water dish was empty. Right after the dream, I woke up.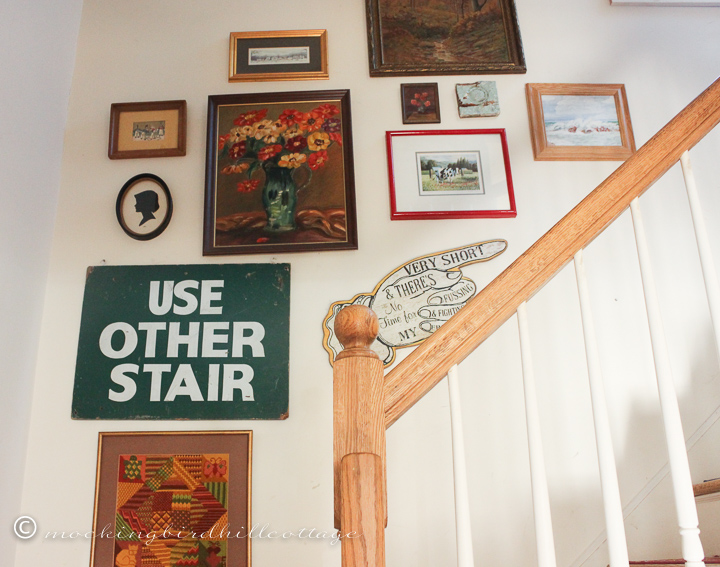 There's nothing like taking a picture of a gallery wall to show you that the frames need straightening!
Nothing exciting to report today, my friends. Don's out at the moment getting a copy of the Sunday New York Times. In the current climate in which freedom of the press is being threatened, think about subscribing to a newspaper, if you don't already. Since we live upstate of NYC where buying the print version of the Times is more expensive, a daily subscription would be prohibitive. But I think we're going to subscribe to the weekend editions of the Times – Friday through Sunday. I might subscribe to the digital version of The Washington Post, as well. Whatever your choice, newspapers need our financial support now more than ever. As do magazines like Newsweek and Time  and Mother Jones, where investigative journalism is the thing they do best.
I'm going to do that today.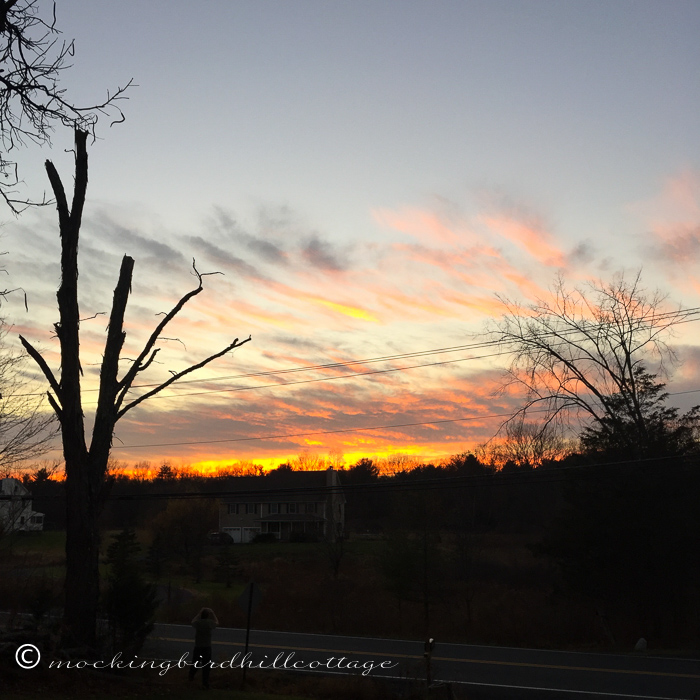 Last night's sunset. If you look closely, you can see Don down by the street, iPhone camera in hand.
Happy Sunday.