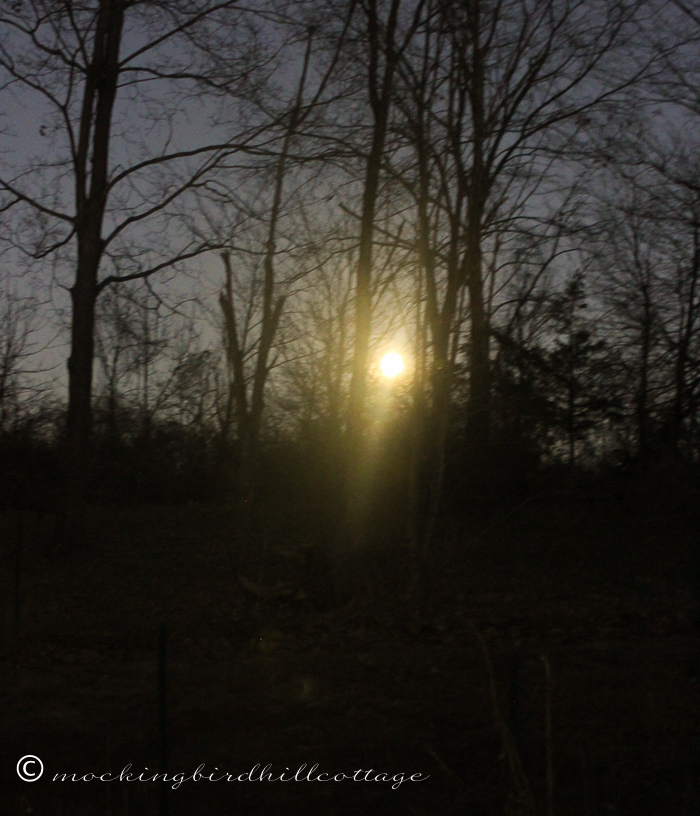 I try to get good photos of the moon. I do.
But I don't have the right kind of lens, don't have a stretch of level ground on which to plant a tripod, and it gets so dark around here that the 'night' setting on my camera really doesn't do it. Ah, well.
Yesterday was a rain-filled day and it wasn't the drizzly kind of rain we've been getting, but a very good soaking rain. It was dismal out there, but much appreciated. I drove to the bookstore for reading therapy. Though I am vigilant and am doing everything I can right now to stay energized for the fight, I also need to escape, always hoping that when I come out of Reading World, I'll find it was all a bad dream.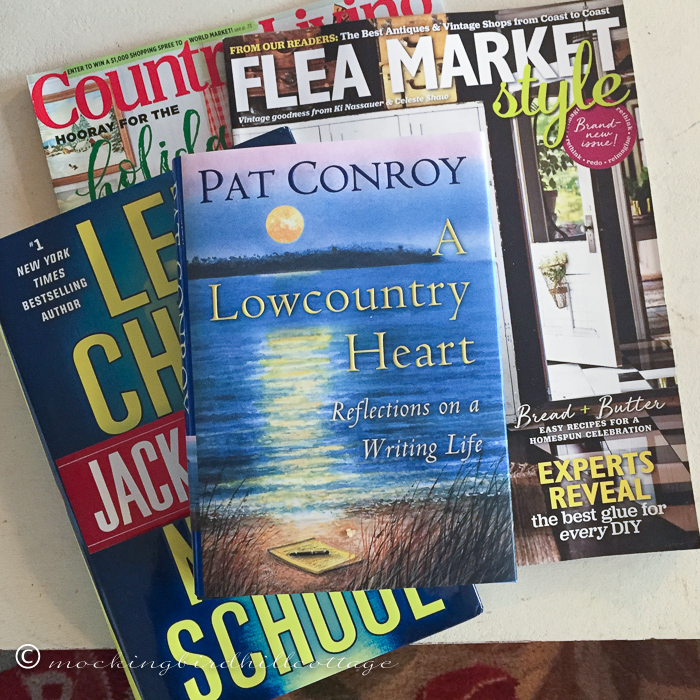 I've already read the new Flea Market Style. Loved it.
Country Living, Christmas edition. I've never been too crazy about Christmas issues of favorite decorating magazines. I'd rather see any interior sans holiday decorations. I find them distracting. But I caved because I need…you guessed it….an escape.
The newest Lee Child – Night School. You knew I would buy it. I've read them all and cannot resist a new Jack Reacher mystery. Jack Reacher, as written by Mr. Child. Not the Tom Cruise version – I don't want my image of Reacher to change from the picture I have in my head.
I know I'm rather firm about all of this, but that's how I feel. I won't watch Bosch  either – the series that centers on Harry Bosch, as written by Michael Connelly. Nothing against Titus Welliver, who is a fine actor and, in this case, looks rather like Bosch as written by Connelly. But I have a picture in my mind and I guard it.
And I'll be doing the same thing when there is a series – or is it a movie – of Robert Galbraith's (J.K. Rowling) series centered on Cormoran Strike. She is so specific in her description of Strike that when I saw a photo of the actor cast in the role, I thought, what??? Producers and casting people always seem to go for the more handsome and marketable version of a character. In Cruise's case, about a foot shorter and 60 pounds lighter, with a completely different hair color.
The last book is a collection of speeches, essays, and articles written by the late, great Pat Conroy – A Lowcountry Heart. It just came out. I can't wait to read it.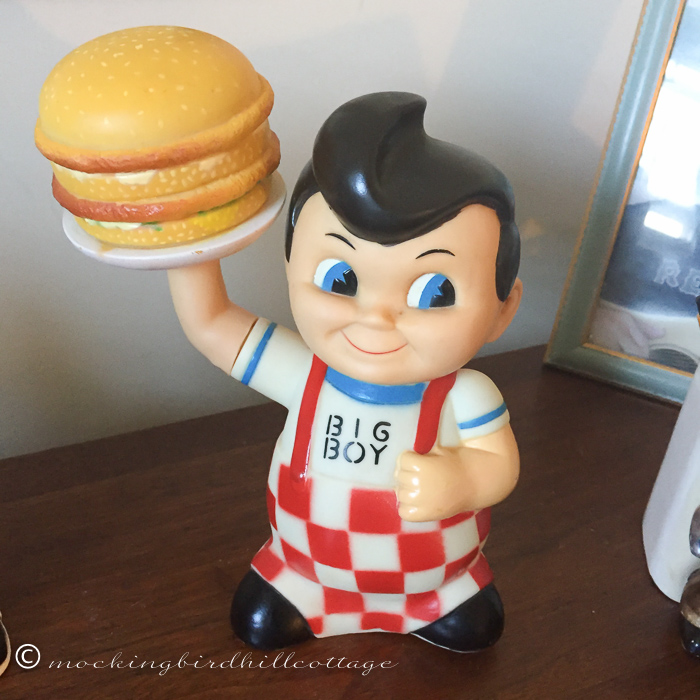 Look who arrived in yesterday's mail. Another Big Boy. This one is holding a Double-Decker. I haven't had any red meat in well over 30 years, but I do remember loving a Double-Decker. My mom and I would sometimes go shopping and eat lunch at Big Boy. We always got a Double-Decker.
That makes three Big Boys, which, I told Don, now makes a collection. They're behind me as I write this, staring at me.
And, because I miss them so, so much and I ran across this photo the other day: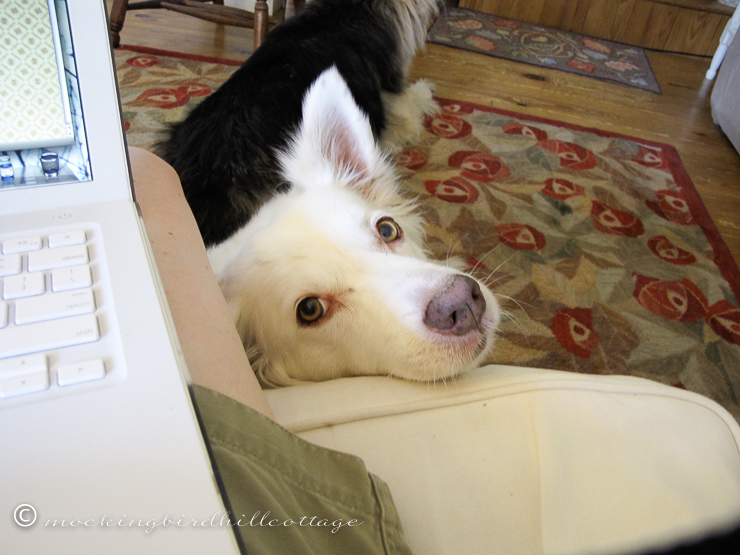 Scoutie and Riley in the den. Scout in the "tunnel." I miss them in my life and on this blog. I long for them, especially during this last week, where their presence would have been enormously comforting. I miss taking care of my babies.
Read Susan Branch's latest post: We Have to Believe We Are Magic. Bravo, Susan.
Happy Wednesday.