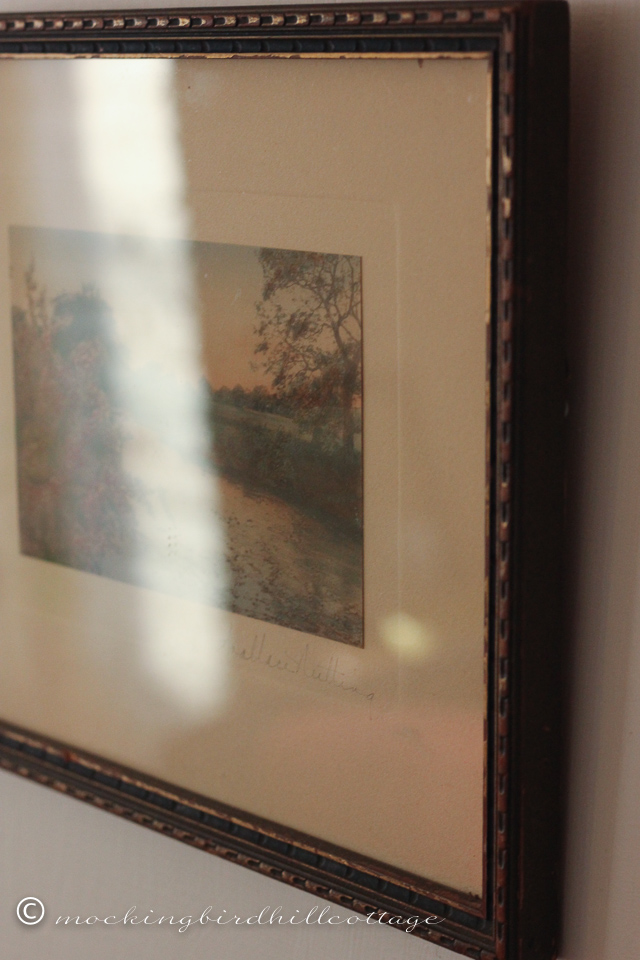 I read quite a bit of Night School  this morning – Lee Child's latest – and I'm finally getting into it. That's good news. It took a while, but now I'm immersed in the part of the book where things are ramping up. In fact, I had to force myself to put it down in order to write this post.
I've took some pictures in the late afternoon yesterday, when the sun pours in the front of the house. Instead of trying to avoid a reflection on the glass in a picture frame, I went with it.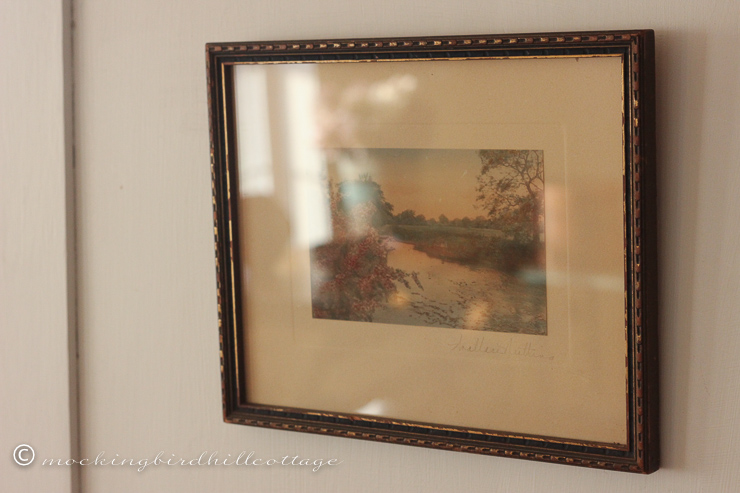 You can see the windows and the blue ice cream maker that holds the dried hydrangeas reflected on the glass.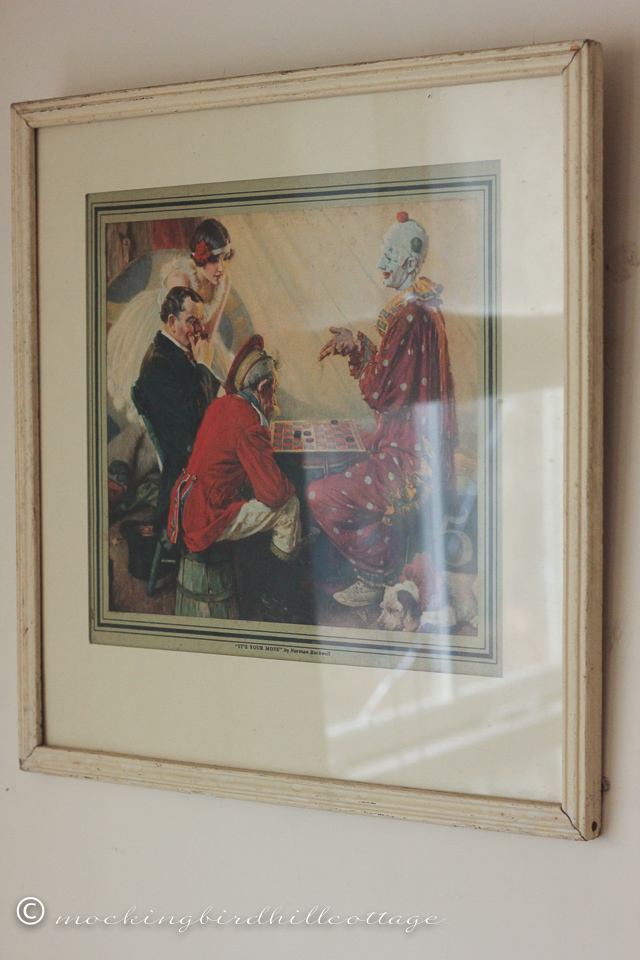 Same here – the reflection of the window, and yes, that's a crack in the window that we haven't yet repaired. I love this Norman Rockwell print. We got it years ago up in the Berkshires.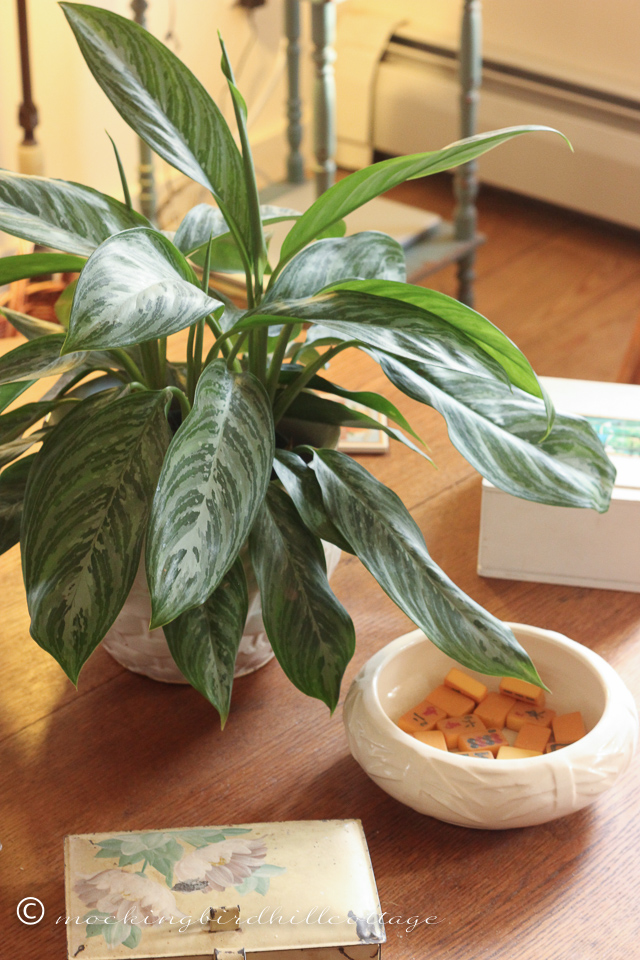 More of that golden glow from the sun, which, by the way, never showed itself until very late in the afternoon.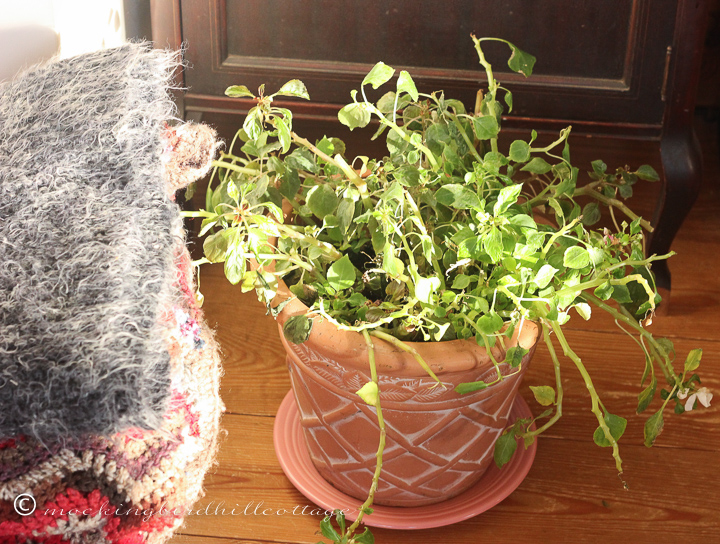 The big pots filled with impatiens came inside with me the other day. They were budding and in pretty good shape, so, being someone who can't abandon anything, I brought them in. There's a little pot on the kitchen windowsill, one on my dresser, and one in the office. They need a little pinching back, but so far, so good.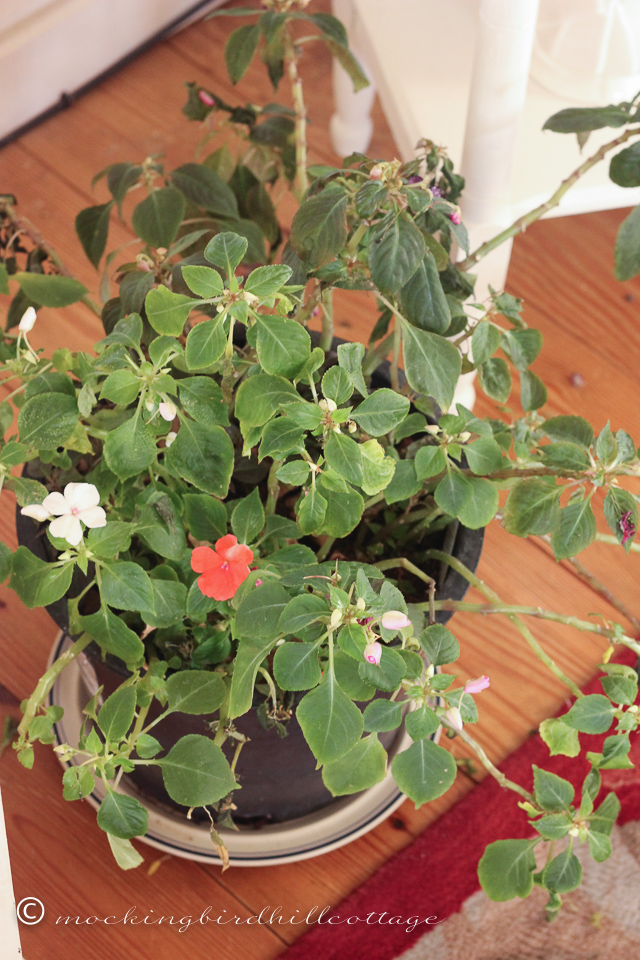 Of course, this means more watering for Don when I'm in Hartford, but what the heck? It gives him  something to do! See? I'm always thinking of him.
Today seems to be a day for reading; finishing the Lee Child, reading the New York Times, starting another book (to be determined.) And doing the crossword puzzle, of course.
On the docket for the week ahead: Starting my text research on Comedy of Errors. 
Happy Sunday.