It's one of those days where I want to block out all sound. Since early this morning I've heard the sound of rifles. It's hunting season. You know how I feel about that, so I won't go into it here. Suffice to say, I keep chanting, "Miss! Miss!" and silently willing the deer to take cover.
I'm heading more and more into veganism. I'm not quite there yet. But I'm eliminating butter and cheese as much as possible, as well as eggs. I'm not perfect; I have leather shoes and leather bags, but as I move forward, I am going to try to make better, more humane choices.
From our walk yesterday: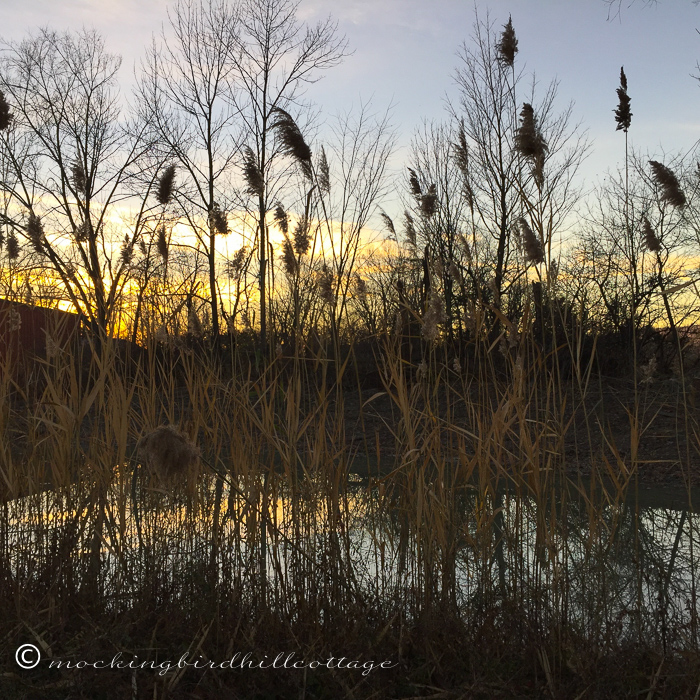 The building on the left is part of a rather well-known company that has its headquarters in our little town. They make natural products; makeup, soap, cleansers, etc.
It's November 19th. Time to remove our window air conditioners, don't you think? Yikes. We seem to do this later and later every year. But today is the day. And tomorrow night the temperatures are going to plunge at night and stay there consistently throughout the next week, so I'm bracing myself to say sayonara to my porch plants. Sigh. It really is the end of the season here at the cottage.
A month from today we start rehearsals for Comedy of Errors. Suddenly, I'm aware of all I have to do before the 18th, when I will travel to Hartford. Since I have been either stressed or down and somewhat unmotivated for the past couple of months, I guess I needed something to kick me in the tush, and this is it. We had planned on traveling down to Florida for a visit, first in October, then we pushed it back to around Thanksgiving. But, after much discussion, we made the decision this week not to go. It just seemed to be too much for us at the present time and my gut was telling me it wasn't the right time to travel. So we'll go sometime after the first of the year. Meredith was disappointed, I know, as are we. But I know we made the right decision, hard as it was.
Barbara sent me a birthday card and this was enclosed: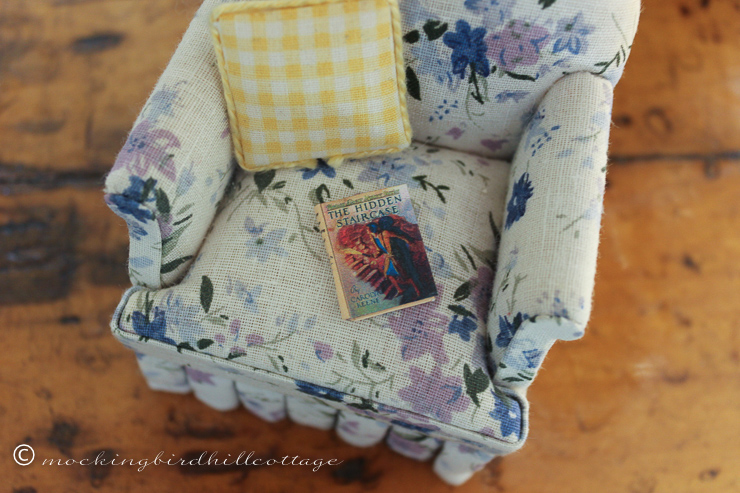 A mini Nancy Drew mystery! The Hidden Staircase, with a Russell H. Tandy cover. Let's get a closer look: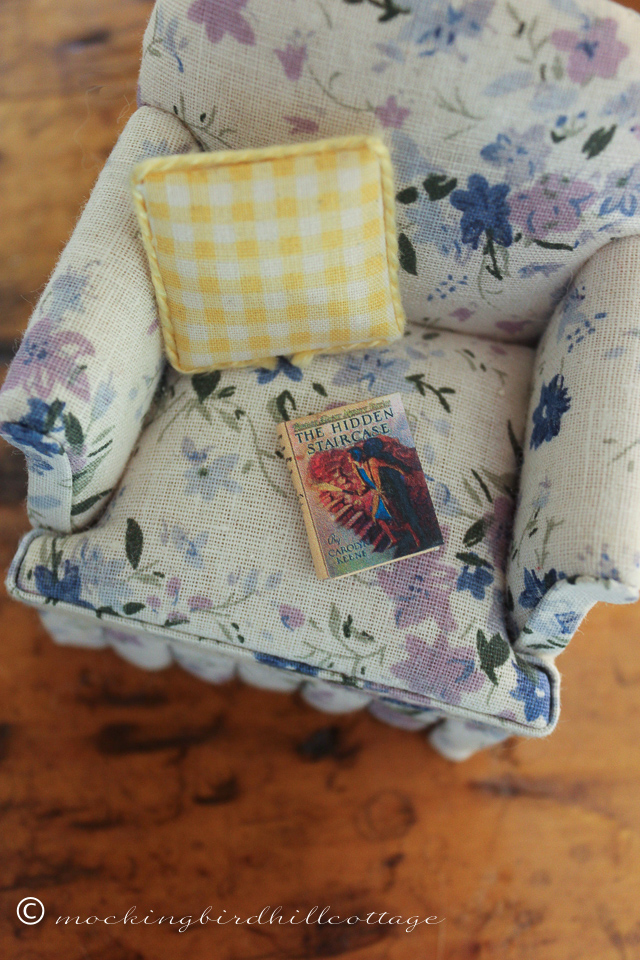 I love it. Thank you, Barbara! Yesterday, I found it on this chair, which sits in the living room of Hummingbird Cottage. Obviously, Caroline has been enjoying some vintage Nancy Drew! (Have you noticed we have a lot in common?)
Happy Saturday.