Two nights in a row of less than ideal sleep means that I haven't started my text research for The Comedy of Errors  yet, but I have plenty of time. Hopefully, tomorrow or Thursday.
I did run some errands yesterday and added a few holiday touches to the dollhouse(s).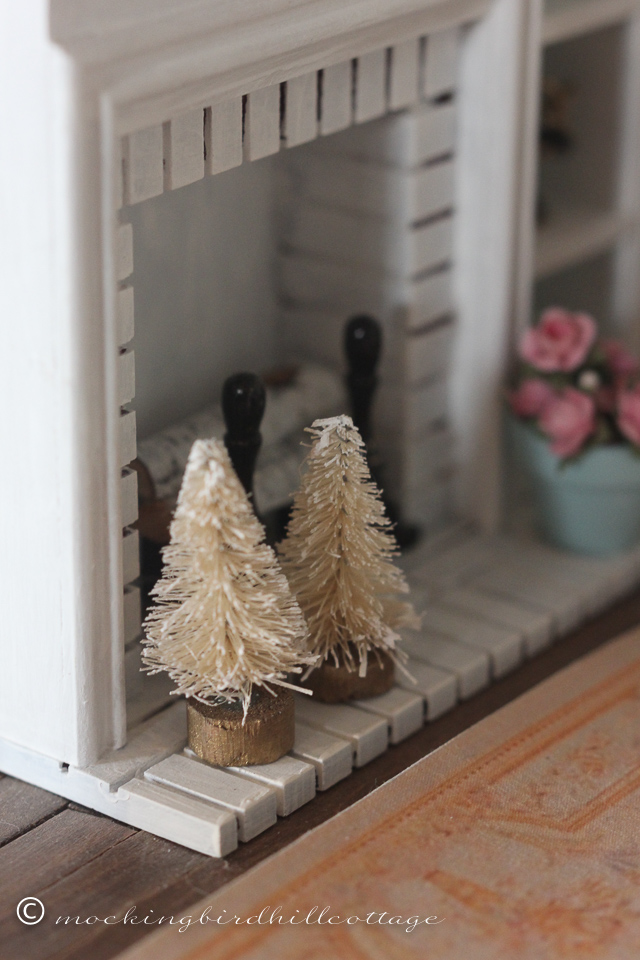 I found these tiny little bottlebrush trees at Michael's. I ran the idea by Caroline and she gave it a thumbs up.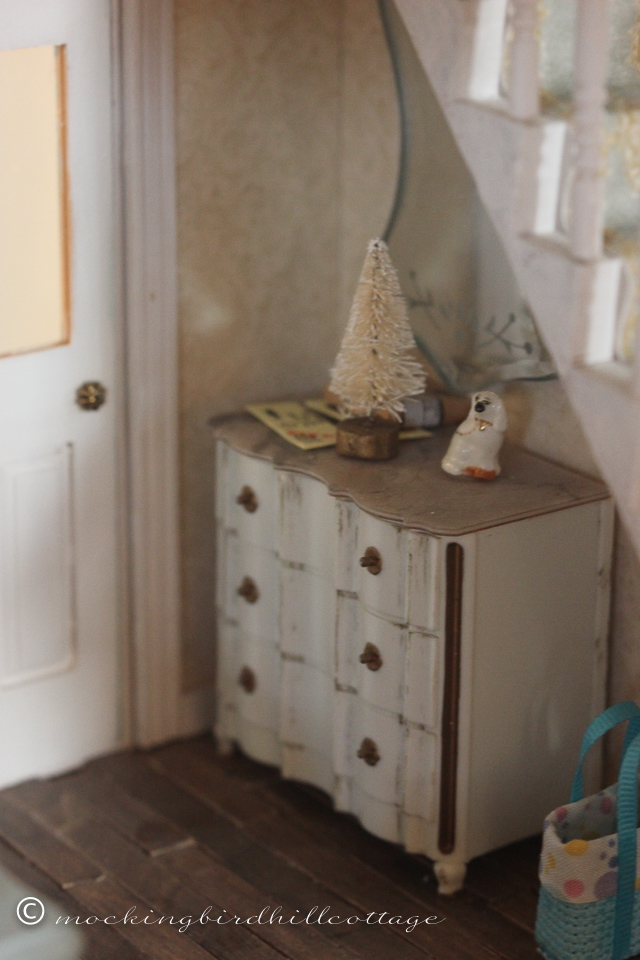 I now have four of these Petite Princess chests – two were purchased by me, and two were gifts. I love them.
In hopes of pleasing the resident of the Loft (whose name has yet to be determined) I added a little tree to the coffee table.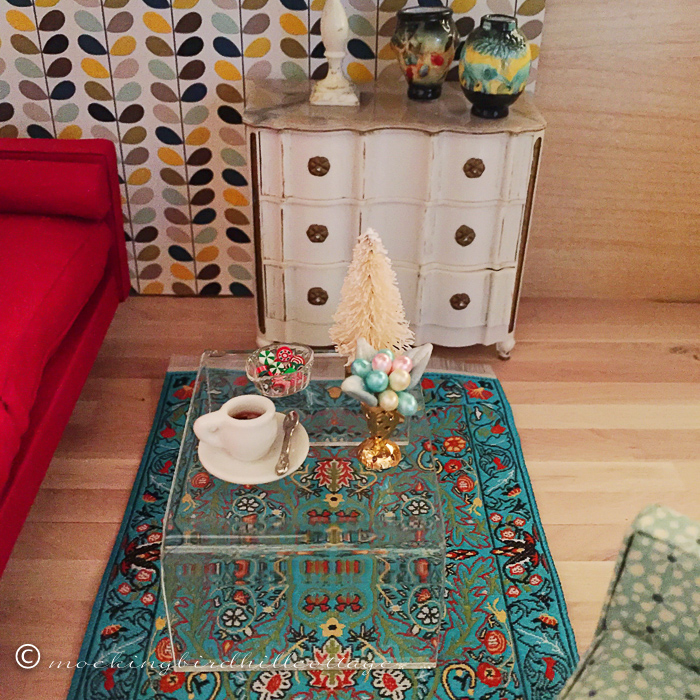 The bowl of Christmas candies was a part of this month's SquintBox.
And then I decorated the somewhat hideous door to the Loft, with another Michael's find: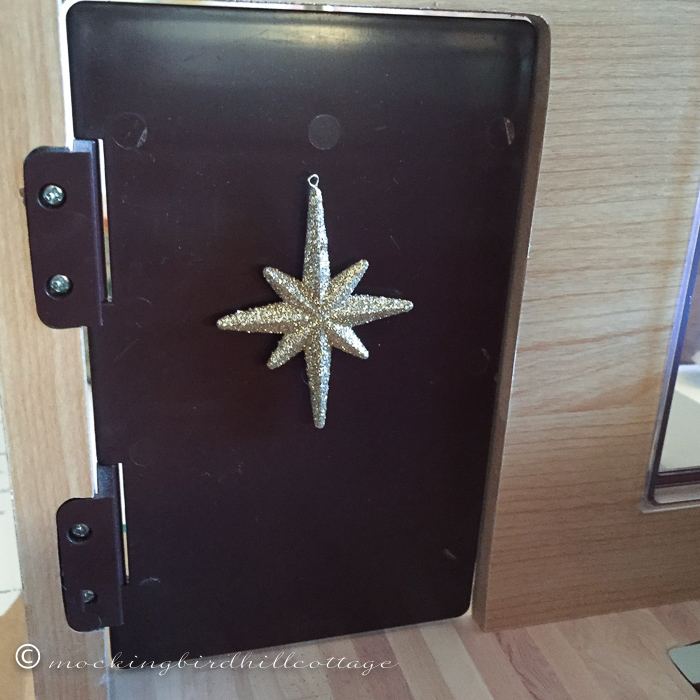 The door is very wide and made of plastic and I do not like it. I'm thinking of changing it out with something else – maybe french doors, or some sort of two door-combination. But for now…it's decorated for the holidays.
If you read yesterday's comments, you know that I was determined to find those Shiny Brites, so yet again, I dragged out all my boxes and searched for that tiny little box. I'm happy to say I found it.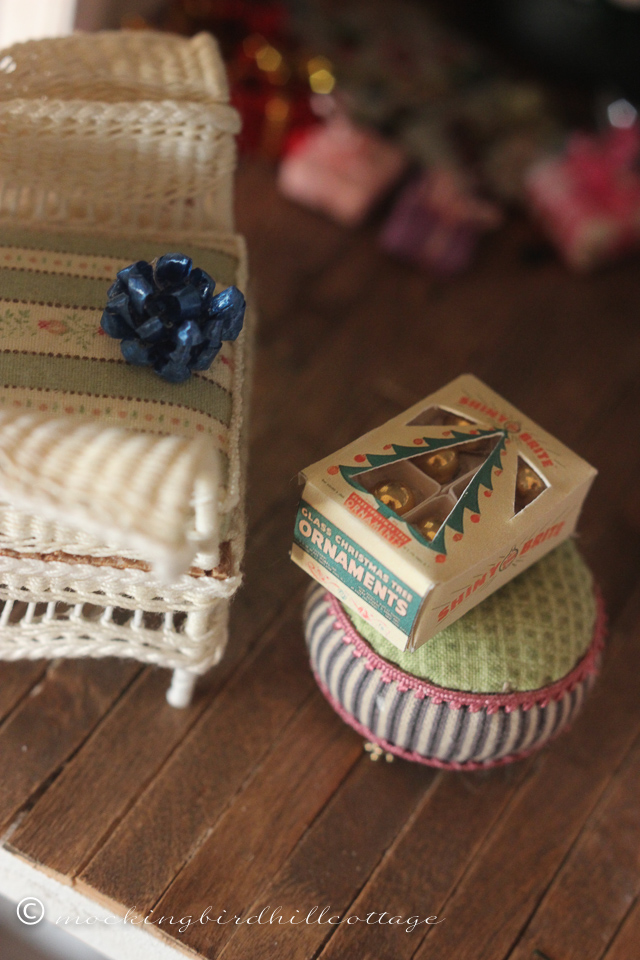 They were nestled in a box that also held some wrapped packages, so the amount of presents under the tree has increased.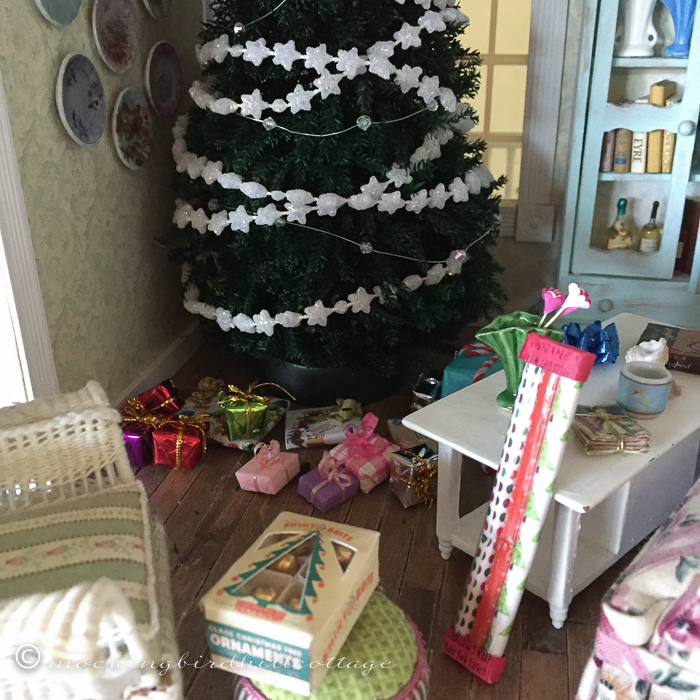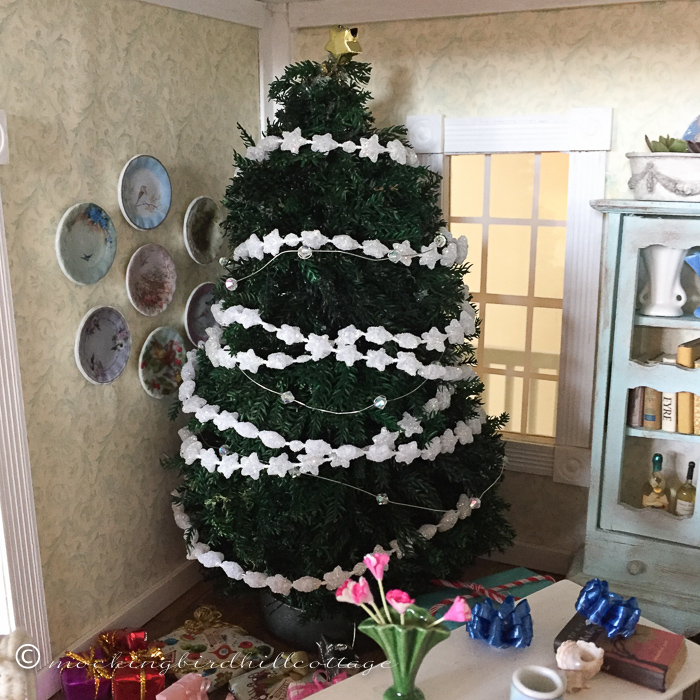 I found the star, but it's a bit wobbly up there at the top of the tree. It will do. I need to make a little tree skirt of some kind – the simpler the better – and then Caroline should be all set for Christmas.
I have absolutely no desire as of yet to decorate my own house, but I sure love decorating my wee little houses. As Brae said in yesterday's comments, it's so much easier!
In the mail yesterday: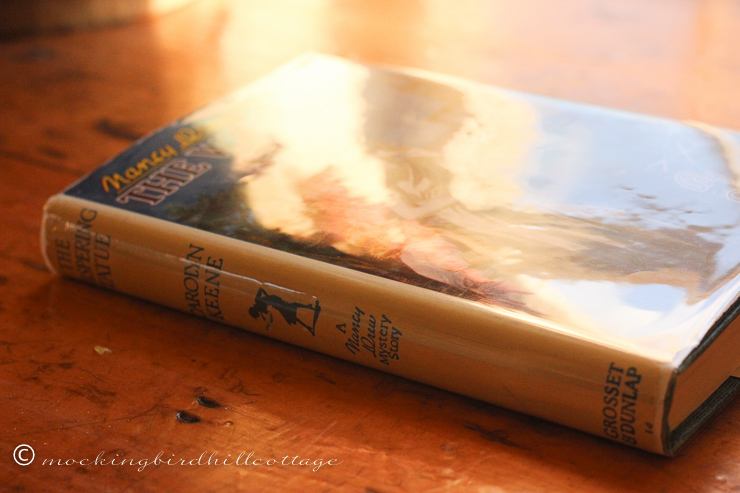 Another Nancy Drew with a dust jacket illustration by Russell H. Tandy. I had to take a picture of it on the French bistro table in the late afternoon sun. I can't help it, it's my favorite 'staging' surface.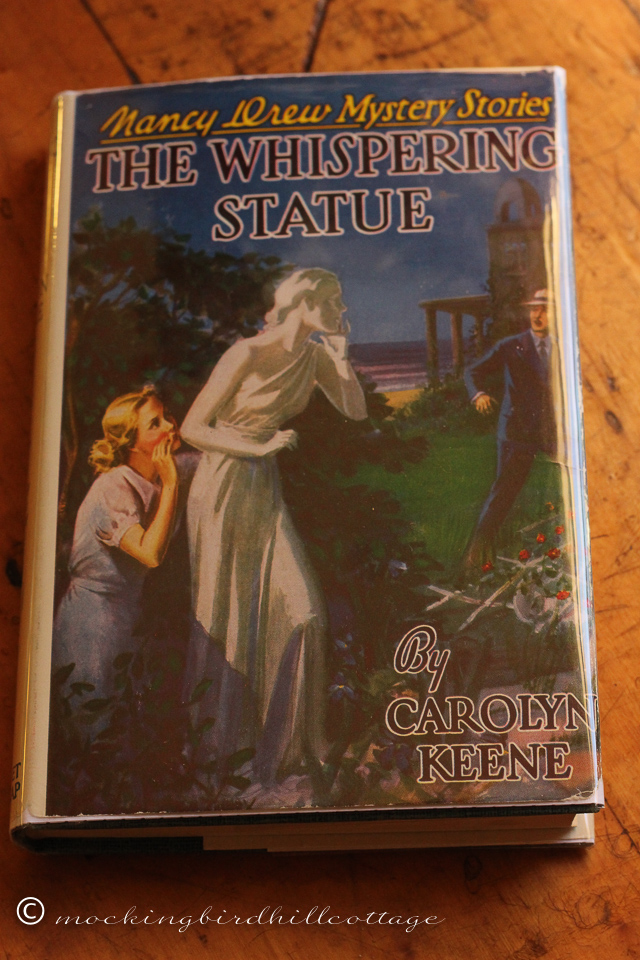 This book is in excellent condition! Hardly any wear at all. The Whispering Statue  is #14 in the series. Tandy illustrated the first 22 books in the series in this format, with the script "Nancy Drew Mystery Stories" in gold at the top and a white spine. He also did the covers for 4 additional books in the series in what are called wrap-style dust jackets, where the picture wrapped over onto the spine.
I have another one on the way, which will bring my collection to 9 books. That means I have 17 to go!
It's a rainy day today. Sigh. I know we need the rain, but there have been a lot of gray days lately.
Happy Tuesday.