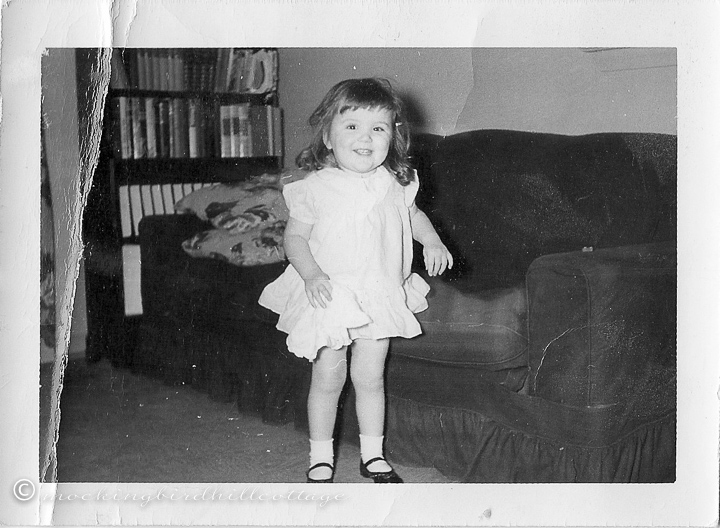 I love this photo because it shows a less-than-perfectly groomed little girl. I don't know what I was up to here, but I was clearly having a good time!
What can I say? It's my birthday today.
A well-know Beatles song refers to the age I'm celebrating this November 21st. Gracious! How can that be?
As I write this, snow is blowing across the horizon outside my window. It's very cold and windy. Don has plans for a celebration but I'm told they won't commence until around 4:30. We're going somewhere for an early dinner, then back home for some gift-giving.
I'm intrigued.
In the meantime, I'm writing this post and another one on Just Let Me Finish This Page (a book review for an excellent debut mystery – click here.)
I'll think about my parents and my brother and my dogs and my sister and her family, as well as all my relatives. I'll thank my lucky stars for my incredible husband, for a career that has been immensely satisfying, for work that is challenging, for friends who enrich my life, for this blog, and you.
Happy Monday.