The view outside my office window this morning: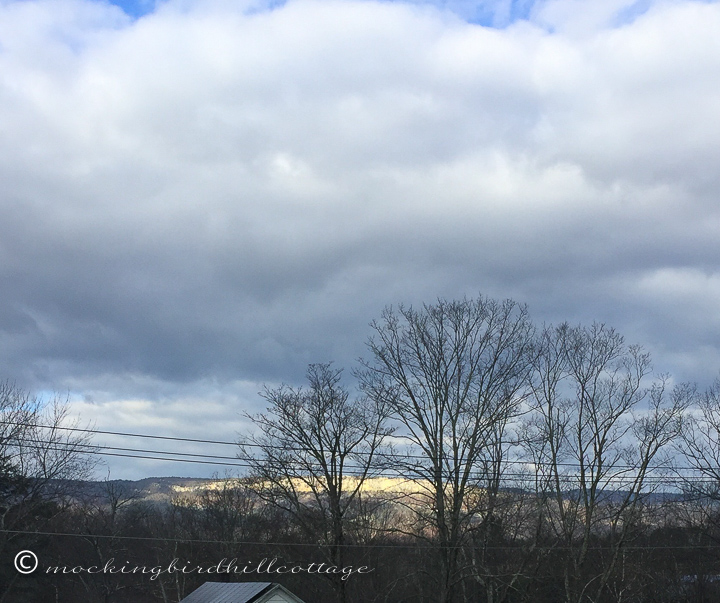 The one positive in losing all the leaves on the trees – a better view of the mountains. These, by the way, are the Gunks I referred to in a previous post. The Shawangunk Ridge. It's a continuation of the Appalachian Mountains and it extends to the Catskill Mountains.
Rock climbers love the Ridge. They come from far and wide to climb here.
The UPS driver dropped off a package yesterday morning. As I wasn't expecting anything via UPS, I was intrigued.
It was from my sister.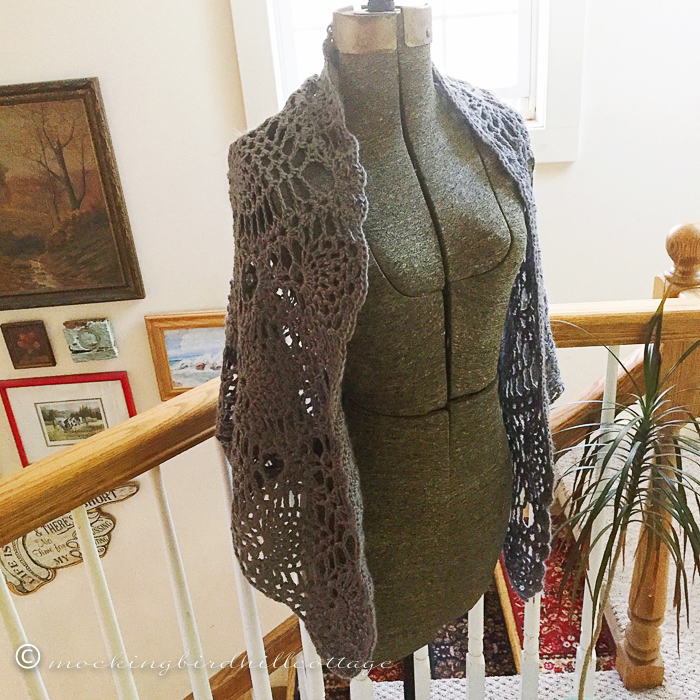 She made this beautiful shawl for me! Isn't it lovely? Meredith and I are both partial to gray. (As my hair turns more and more silvery, gray seems to suit me.)
I often wear a shawl around the house in the mornings and I planned on taking one that I made years ago with me to Hartford. But this one is much, much prettier! So I will be taking this beauty instead.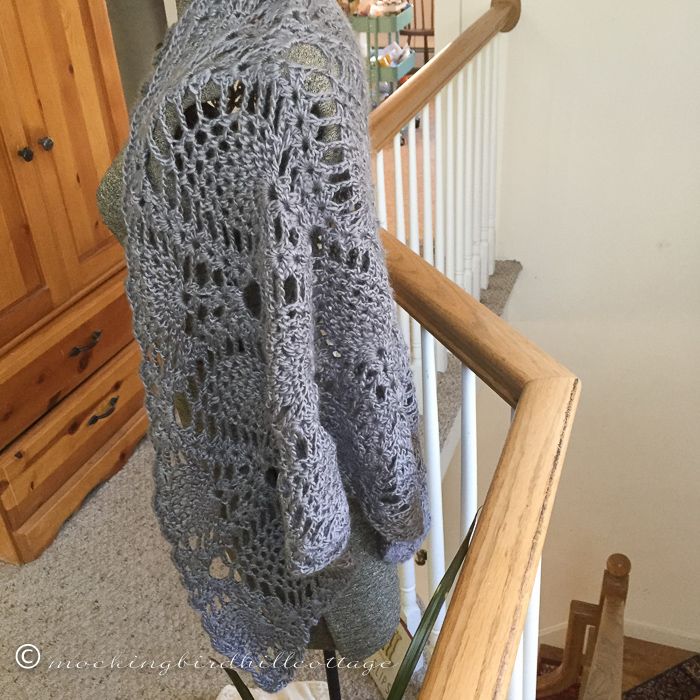 My sister is very talented. I love her dearly.
I'm going to start in on my research today. This morning I realized that I leave for Hartford in a little over two weeks. There's much to be done before that date, including buying Don's Christmas presents!
Tomorrow is the tour of the Catskill Animal Sanctuary. We've become members of the Sanctuary because we want to support what this incredible facility does. We are joining in honor of Pliers and Ashley, our elderly horse friends, who were saved and rescued by the Sanctuary. I'll have lots to share with you this weekend.
The rain has finally stopped. It was rather torrential for two straight days, which will certainly help our water table. I'm grateful today for a peek at the sun and for clouds swirling and moving as this front moves out.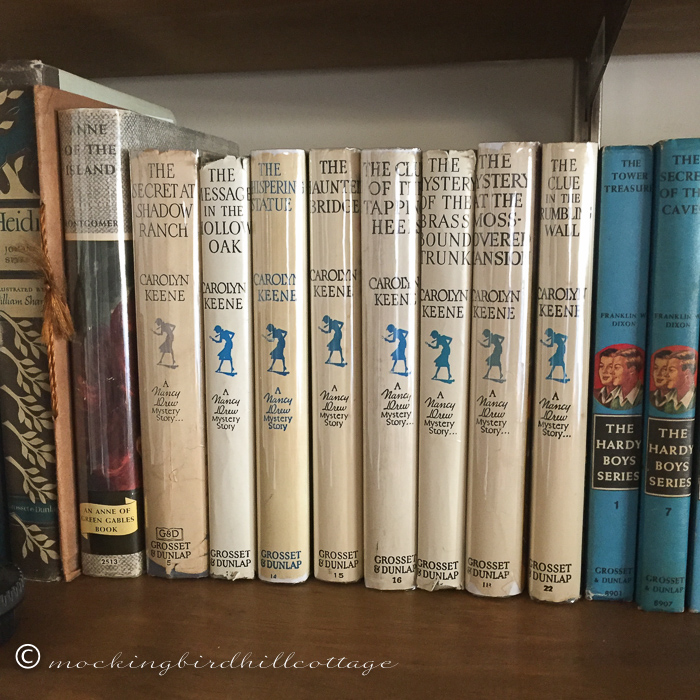 I'm waiting for another Nancy Drew, soon to arrive in the mail. It will be nestled in the space between Anne of the Island  and The Secret at Shadow Ranch, as it's #3 in the series. I had to do some shelf rearranging yesterday, moving some books to other shelves in order to accommodate my little collection. That reminds me: I need to keep a lookout for more Hardy Boys for Don – maybe a little stocking stuffer or two.
Happy Thursday.