Hi, everyone. Just a quick post today. Yesterday was long and tiring and I didn't sleep well last night. A cough kept me from falling asleep – very frustrating – so I'm going on fumes today.
It rained a lot yesterday, especially when I was loading the car. The trip across New York and Connecticut was very foggy and there were several backups along the way. But I made it. The apartment is taking shape, though there have been some changes that, let's just say, I'm not thrilled about. A big old faux-leather sofa that has no support, so my back is complaining loudly, and lots of black tables.
There is a much nicer television, however, and some more shelves on which I can store things, and the dining room table and chairs have been updated. I'll try to take some photos later today, but I have a full day ahead of me and some prep work to do before I leave.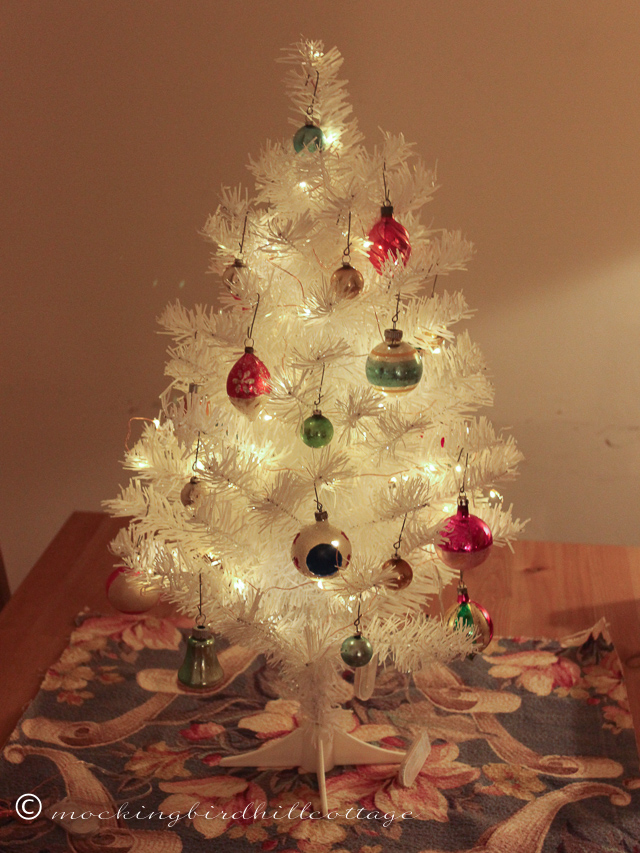 I managed to decorate my little tinsel tree (from Target) with some vintage Shiny Brites and battery operated lights that I found on Amazon. It's awfully pretty!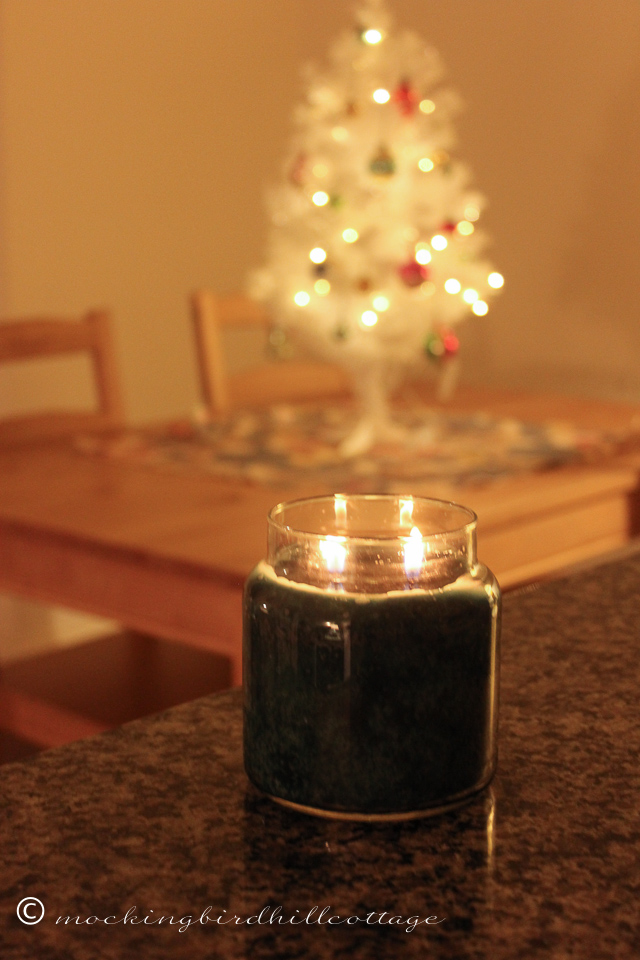 And despite being in the apartment with a tiny tree, some bokeh for you!
Happy Monday.