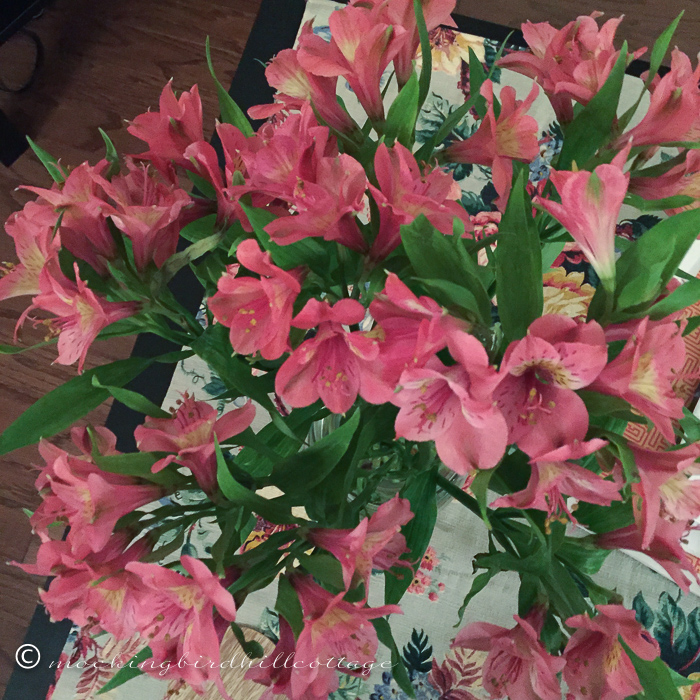 • Thank goodness for alstroemeria – they stay fresh for at least two weeks, usually three weeks. I bought another bunch of them on Wednesday and that vase is currently on the kitchen counter.
• Tomorrow is the day that the Company Manager is going to exchange my current sofa for another one, as tonight is closing night for A Christmas Carol  and the actors in that show will be moving out of their apartments tomorrow. That will allow the actors that are in The Comedy of Errors  and currently staying in the hotel to finally move into an apartment. Musical apartments. Somewhere in there, they're going to try to change out the sofa. My request: something firm, but comfy – which may be a pipe dream considering everything is used/donated. But nothing can be as uncomfortable and unusable as my current sofa. Cross your fingers for me. The chairs are fine but not made to lounge in, so I can never really relax. Much better than the sofa, though, so I'm not complaining.
• I have a long day today – Darko is starting to run chunks of the show and I need to be there to listen and take notes and do what I call "coaching on the fly." That means that I grab the actors when I can and verbally give them a note or two. It that isn't possible, I'll write them up. This is a very short rehearsal period and it's a production full of complicated blocking and music and dance, so a lot has to be accomplished in a short time.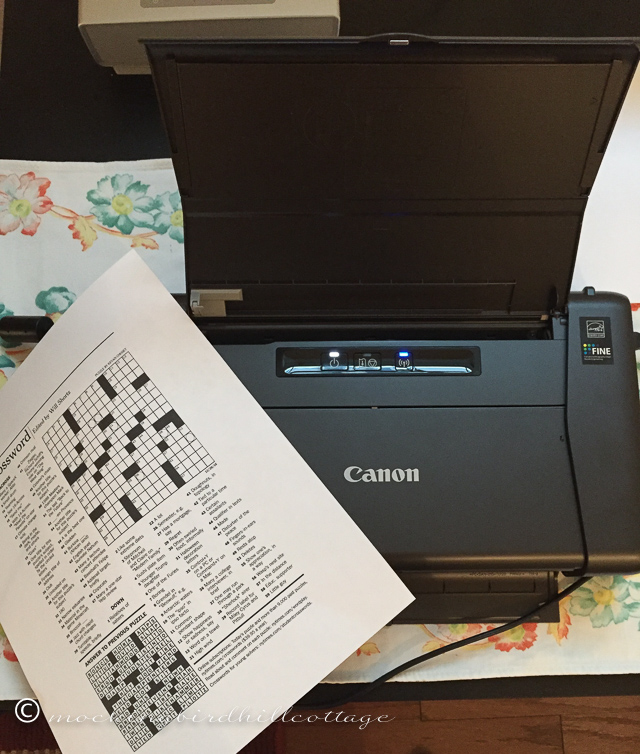 • Gosh, this little travel-sized printer is a gem! You can't really tell from this picture but it's about 12 inches by 6 inches. Once I got the USB cord and set the whole thing up, it worked beautifully. It's meant for small jobs, of course, but it does the trick for me on the road. I can copy information for the actors, I can type up notes, and I can print out the daily crossword puzzle from the New York Times! Huzzah! I love doing the puzzle. I go into a sort of Zen state. It's very relaxing.
• I ordered something for me. Well, for us, but I'm the one who will be using it the most: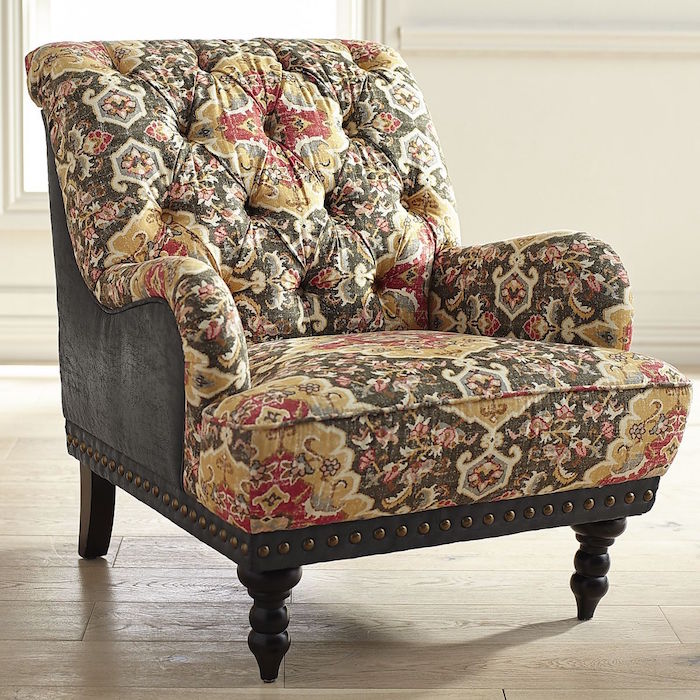 photo from Pier One
This chair. It will replace my 'blogging chair' in the den.
I'm in love with it. And it was on sale. I've always been crazy about roll-arm sofas and chairs. I think the lines are so elegant. In fact, I'd love a roll-arm sofa some day. In the meantime, I'm treating myself to this beauty.
My current blogging chair is vintage, probably from the forties, and I love it, but it desperately needs to be reupholstered. The fabric under the slip cover is – I'm not kidding – patched together with duck tape. Everywhere. No one can see that, of course, but I know it's there. It deserves to be restored. I'm not sure where I'm going to put it in the meantime – maybe in the office. I have to find a good upholsterer and research fabrics and I don't have time for any of that at the moment.
This chair has a somewhat smaller footprint and I think it will work nicely in the den. It should be here within a week or so.
Have to go. Rehearsal starts soon.
Happy Friday.