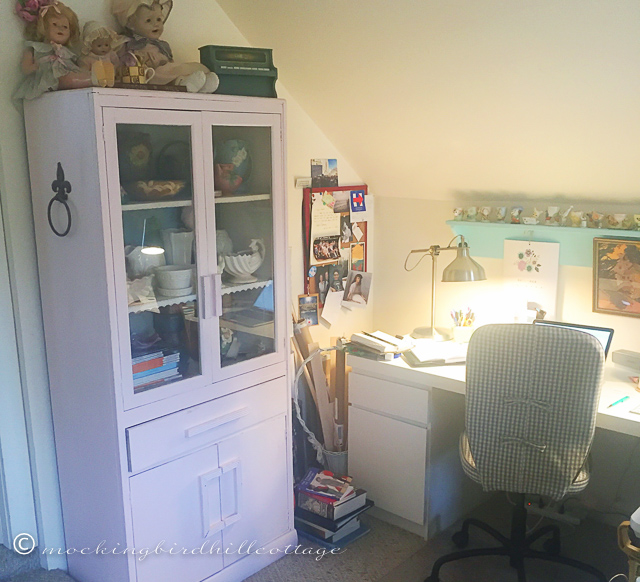 An early morning shot of the office, where I seem to be spending most of my time lately. Between the blog and my research for the play, I'm seem to be ensconced in that chair. Too much to do in too little time. But I bet everyone is saying that during this holiday season – I'm just adding a move to Hartford into the equation.
I looked at my contract yesterday and it looks like I assumed I was off on New Year's Eve and New Year's Day…but I'm not. For some reason, we're working on those days. They do happen to fall on normal rehearsal days – Saturday and Sunday. I was sort of counting on going home for the New Year. To be honest, it's not like Don and I really do  anything on New Year's Eve; we're usually in bed by 10! But I'd like to bring in the New Year with my husband. So we have to rethink that. Don may have to come to Hartford! Looks like the tree here in the cottage will be up longer than we thought – I'm the only one who knows where everything goes!
Today, because I'm running behind: Act 5. Then I'll be done with my initial work on the text.
We're due for 3 – 5 inches of snow this evening and overnight and Don has to get into the city tomorrow for an audition. The weather also looks dicey on the day before I leave for Hartford – with 8 inches expected here – along with ice – in the Hudson Valley. So I'm going to have to keep an eye on the forecast and maybe leave a day early if I have to. Winter, you can be a pain in the tush. Already.
Bokeh: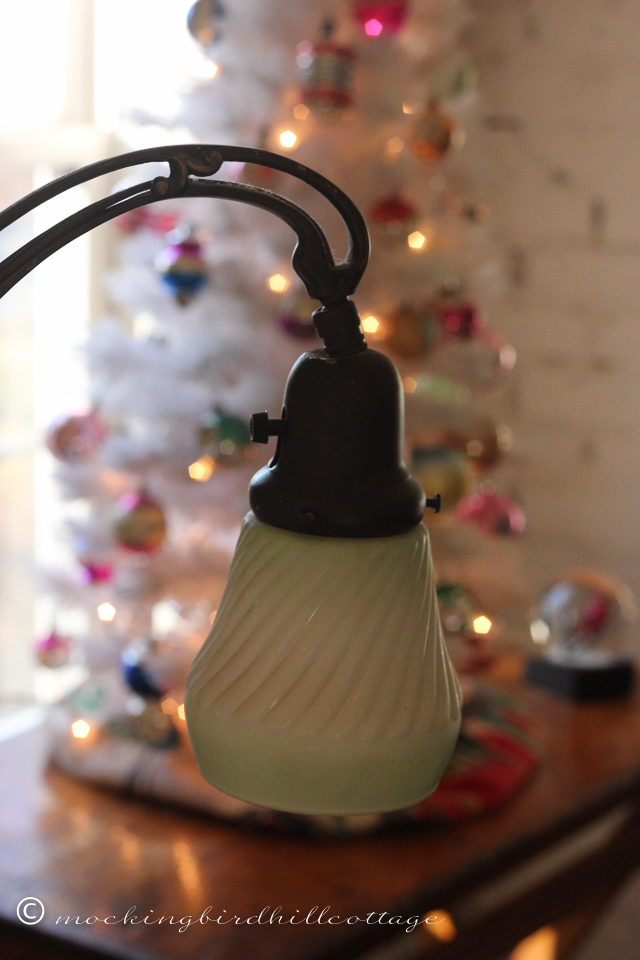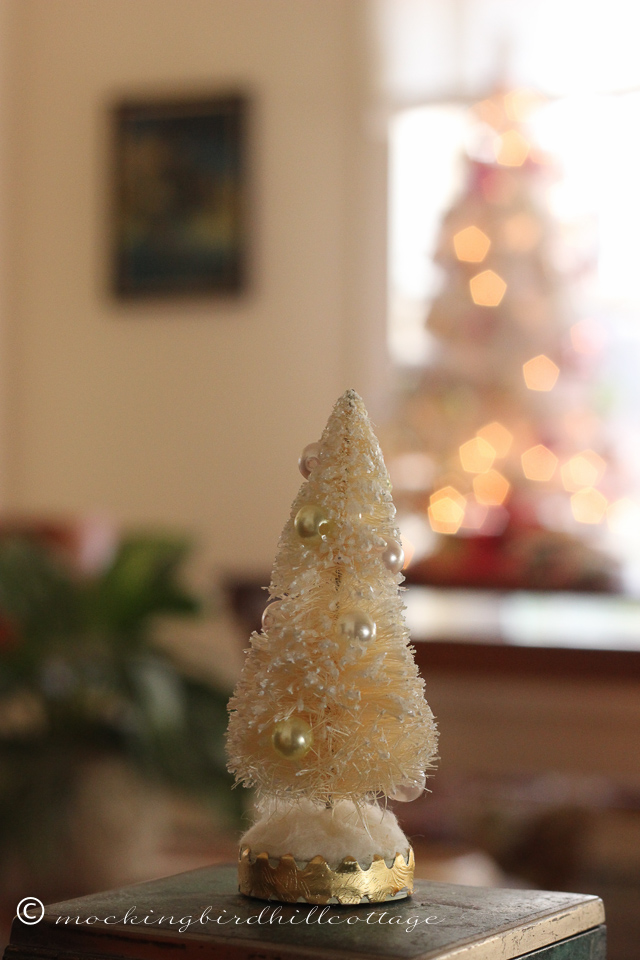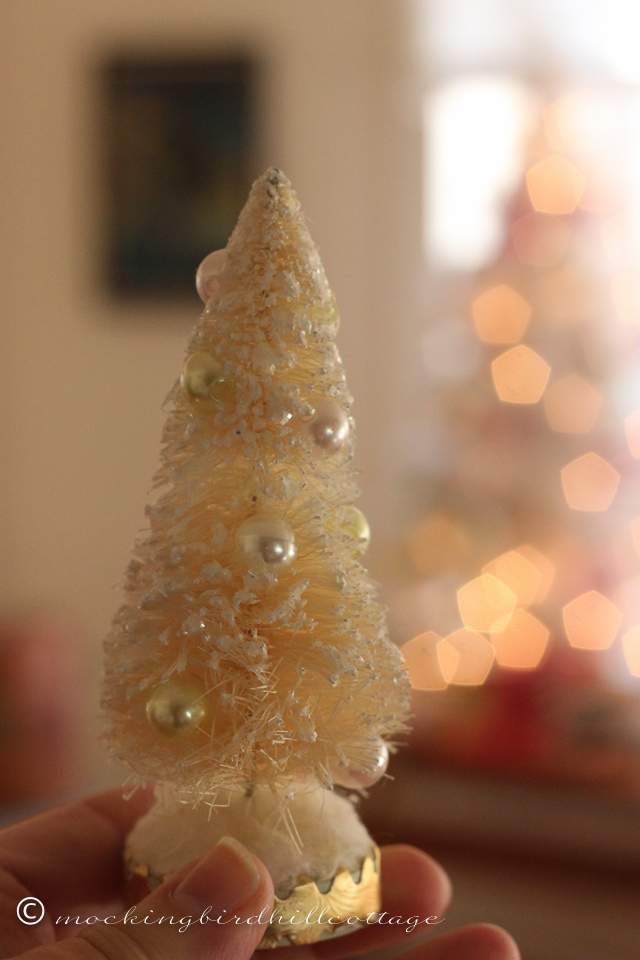 Such fun!
Happy Sunday.