I seem to be treating myself to little presents. And it's not even Christmas yet! In the mail yesterday: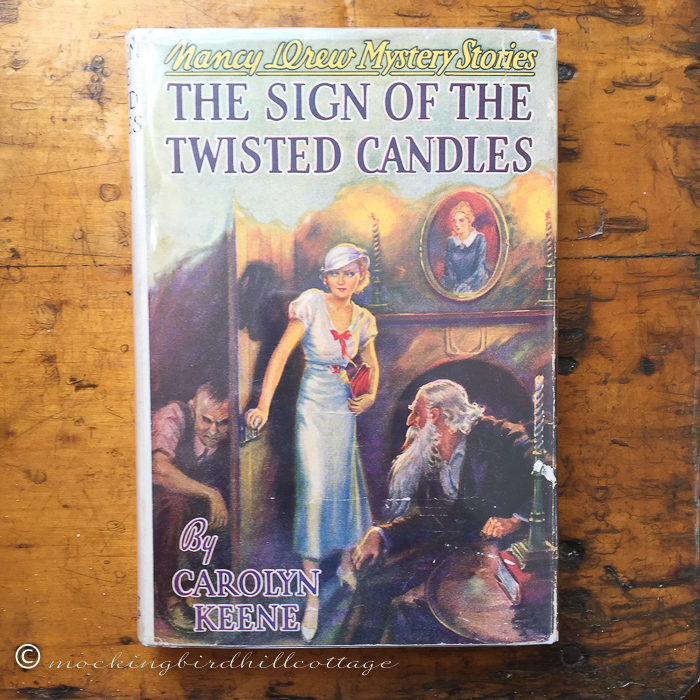 This edition is very old, but it's in great condition.
Take a moment to look at that dress and the hat – Ms. Drew is very, very stylish here. And stop with that tiny waist! Love, love this cover by Russell H. Tandy. The gentleman crouching behind the door looks like he's up to no good.
I now have an even 10 of these vintage Nancy Drews. I have my eye on another, even as I write this. I can't help it. I'm addicted.
Also in the mail, something I had on my want list on Etsy for over a year and a half. I don't know why I didn't buy it long ago, it was less than twenty dollars. Actually, I'm lucky it was still there when I decided to click 'buy.' Though I rarely buy egg cups anymore, you'll immediately see why I wanted this one.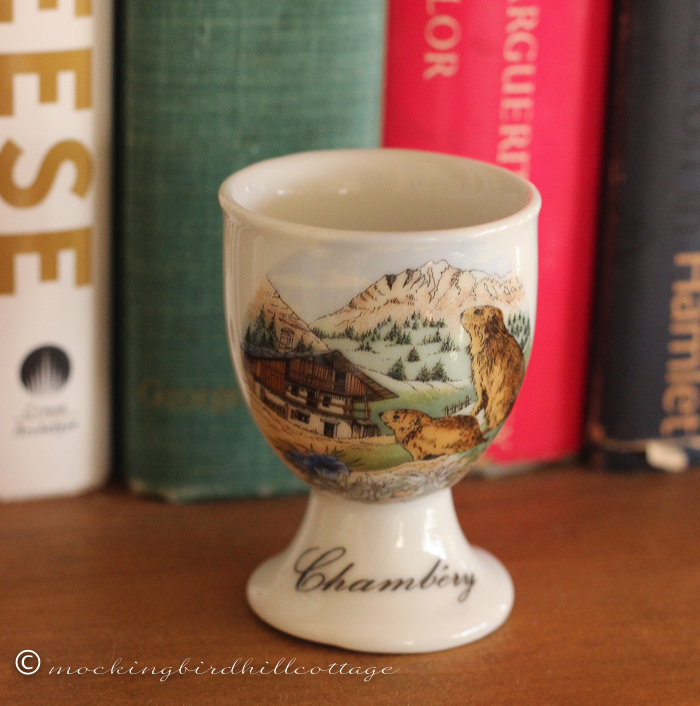 Yes. Those little critters are groundhogs! This souvenir egg cup is from the Chambéry region of France, which is in the Alps. The little guys are gazing upon the beautiful view, including a chalet.
How could I not buy an egg cup decorated with groundhogs? Don said, "It's Henry!" or, more accurately, "Henri" which is the way Don likes it spelled and which, I'll admit, goes better with this particular egg cup.
And finally, I picked up this little $3 tree from Target: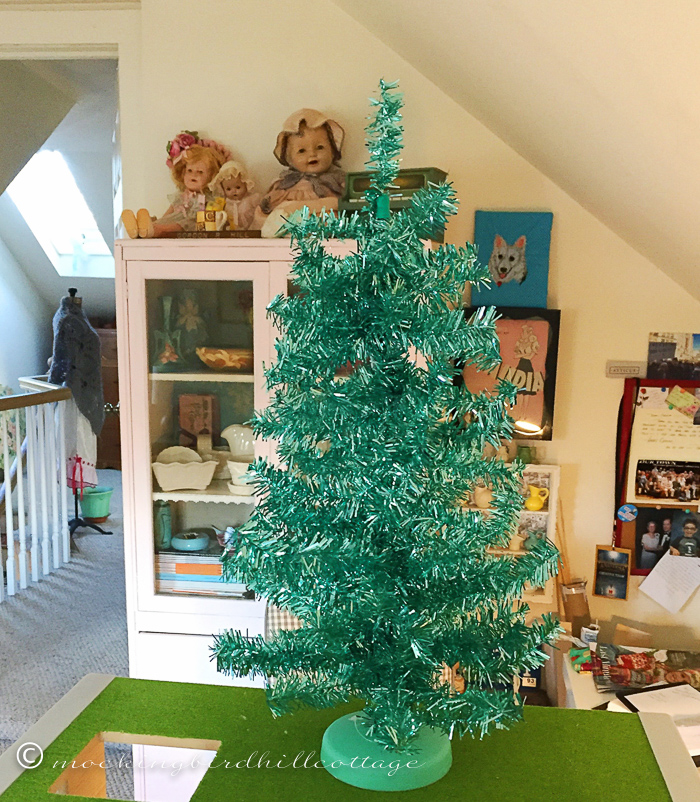 I've been thinking that I needed some sort of Christmas tree for the apartment in Hartford, simply because I'm going to be away the week before Christmas and the week before New Year's. I'm not altogether happy about that, but I have no control over the rehearsal schedule. So, adding a little tree will help to make everything a bit more festive.
Actually, I was looking for something bigger, closer to the one we have up in the living room. But they're hard to find right now and some of the trees I saw were horrid looking. I think if you're going to go artificial the tree has to have style – either very realistic looking, or flocked as the downstairs tree is, or downright tinsel-y, like this little tree. If it just looks cheap…well, no.
I'll still keep looking. I bought a few more little Shiny Brites the other day at a local antique shop. I'd love the excuse to buy a few more, just to decorate the perfect little tree.
I'm getting my hair trimmed today. It's way too long, but I held off getting it cut for longer than usual. You might remember that Dawn, the woman who cuts my hair, had kidney surgery. She was unable to work for a while and Don and I ran a campaign to raise money for her living expenses while she was recuperating. She's much, much better now and back to work.
Happy Friday.