Three to five inches of snow is headed toward Hartford this morning, but not, supposedly, toward my home in the Hudson Valley, so I'm going to try to get out of here early and beat the snow. Fingers crossed. The weather is unpredictable, and if I feel like it might be more trouble than it's worth, I'll wait until tomorrow.
But I'd really like to get home for a couple of days, starting today. I need to see my husband. And my new chair, which Don picked up for me the other day, bless him!
So, this will be quick, then I'll jump in the shower and start to 'assess the situation.'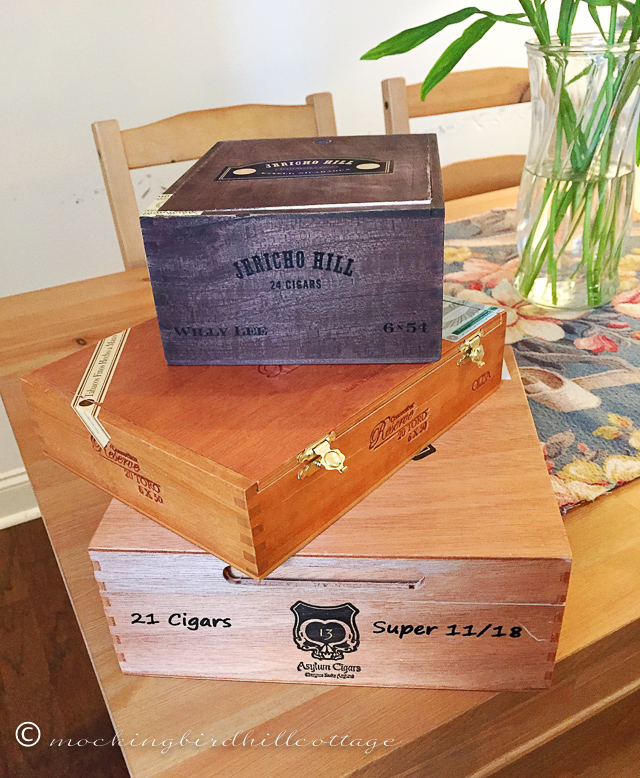 Don likes cigar boxes and wanted me to stop by a local cigar shop here in downtown Hartford to see if they had any empty boxes for sale. On the way home from rehearsal, I peered in the window and saw that they did. So, I pulled open the door and walked right into a cloud of cigar smoke courtesy of a guy who was standing at the counter, talking to the owner. To his credit, as soon as he saw me, he moved away, but the damage was done. Plus, I quickly realized that there was a smoking lounge in the back of the shop! Yikes.
I picked out three boxes (only $2 a piece!) and hightailed it out of there. But the smell of cigar smoke surrounded me. I had to open the windows in the apartment and air out my clothing!
They're neat looking, aren't they?
We had our final run-through in the rehearsal space yesterday and, boy, was it fun! Darko's vision for a production never fails to astound me. I wasn't sure how this was all going to come together, but I've learned to trust Darko and on Thursday, I could really see it coming together. Yesterday – perfection! And it's hilarious, as well!
Can't wait to see it with costumes, lighting, set, and sound on Tuesday. We have an extremely talented cast and they are having a lot of fun, as are we.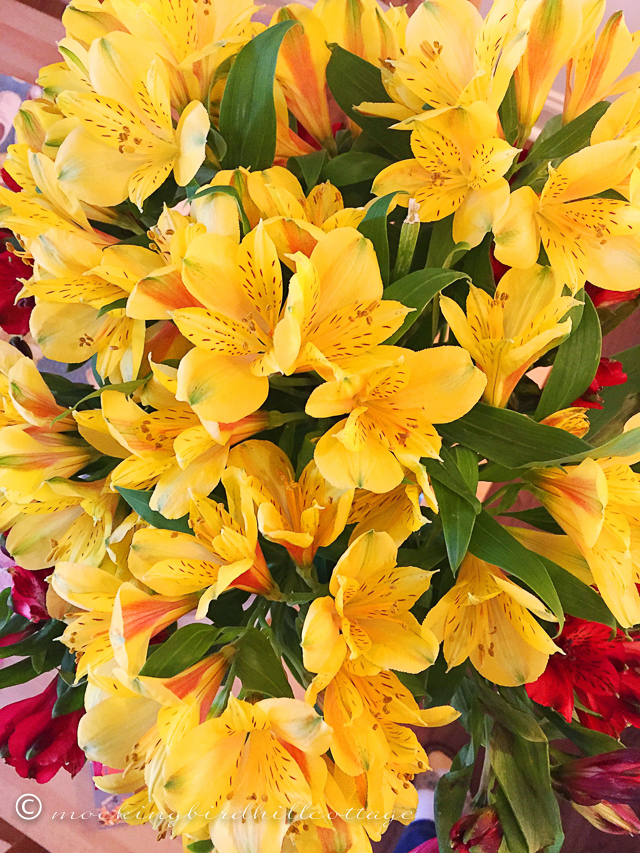 A cheery view of the yellow alstroemeria for you today.
Wish me luck with my 'beat the snow' journey home!
Happy Saturday.