I didn't really decide I was going until a few days before. By then, seats on charter buses were sold out and while I entertained the idea of driving down, the notion seemed pretty daunting. DC looks confusing on a map and I'd heard many times before (from people driving down to Florida from New York mostly) that if your travel plans take you anywhere near that area, you have to go round the loops and jams and snarls that are the DC maze. It always  sounded as if you would be driving around the Bermuda Triangle and could be sucked into a vortex and never be heard from again. So I kept trying to get a seat on a bus.
I did.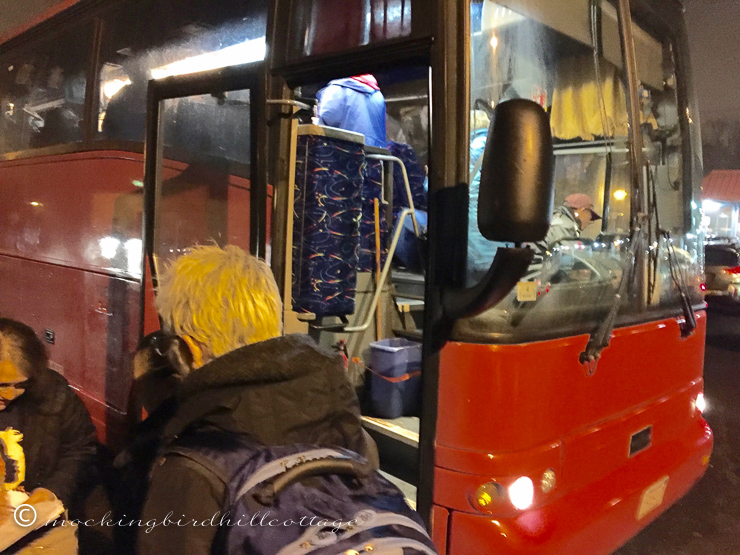 As we waited to board the big orange bus in the predawn darkness, I quickly saw that I was the only male in line. I suddenly felt like I was crashing a female sorority pajama party. "Phi Beta Pink Hats" or something. Soon, a few other men sleepily arrived and took their place in line and I felt better. The big break came when I went onboard and grabbed a seat at the back of the bus (by the potty) that had no seat in front of it, so my legs could stretch freely into the aisle. This was like getting a Penthouse Suite for a guy 6′4″, and I rejoiced.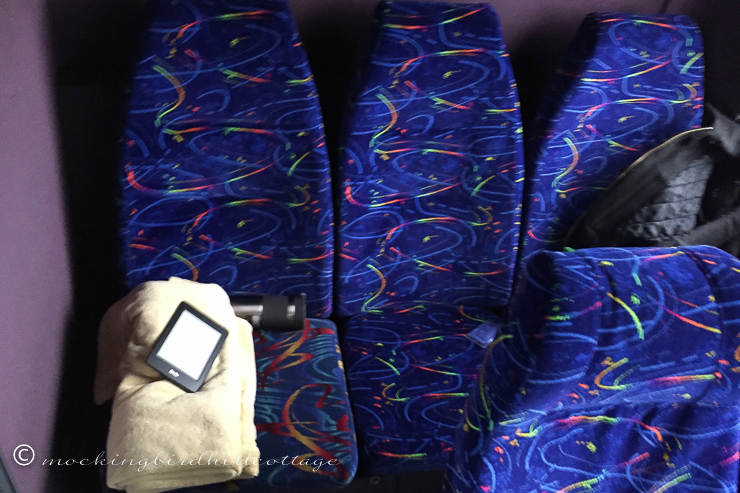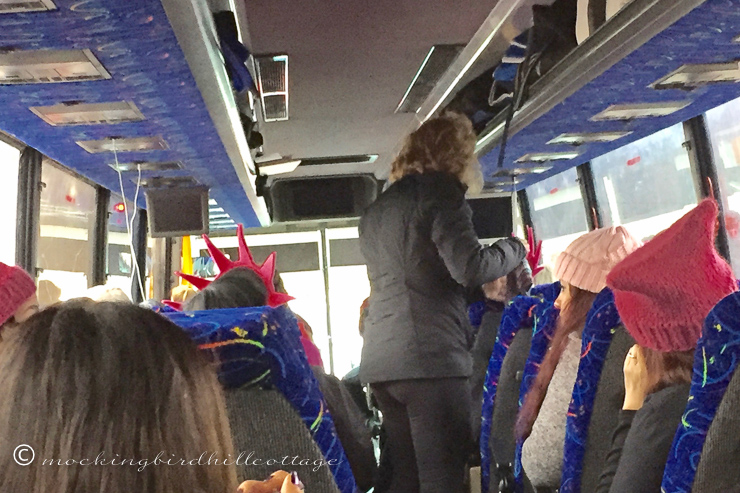 When we arrived in DC five hours later, it looked rainy and gray, but the lukewarm coffee in my thermos was bracing. We all staggered off to join a very long line that snaked into the far distance and were told it led to a Metro entrance where you could buy a ticket for the long ride down to where the action was.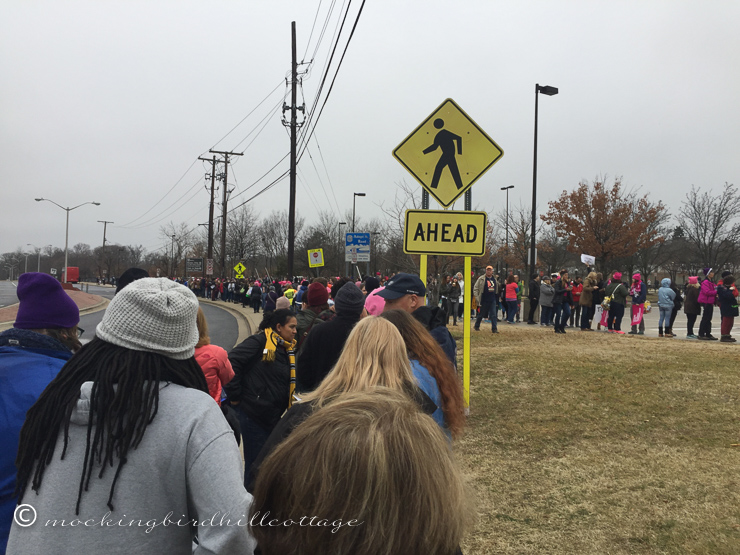 I found myself standing behind three folks around my age who were savvy and connected and in about 5 minutes we were sharing an Uber ride. As we drove off like celebrities, leaving everyone else in line, I began getting the Grand Tour. I began to feel that life was an unending avenue of green lights and welcome signs.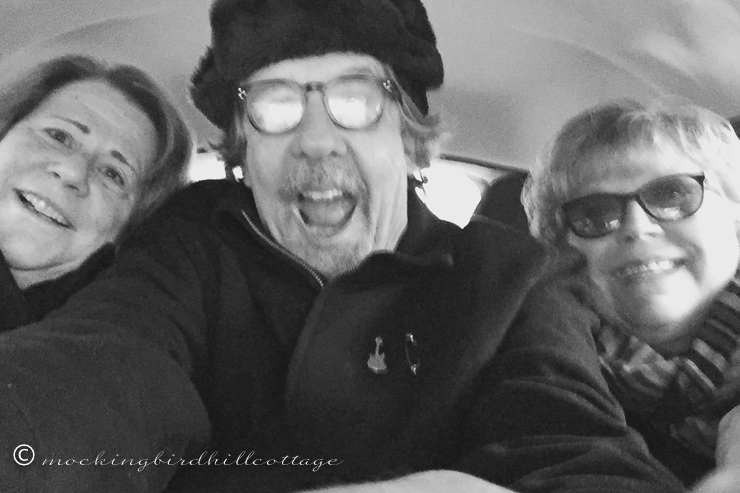 Then we got out of the car and found ourselves in a sea of humanity without a compass or a captain. A vast and seemingly endless ocean of pink hats and protest signs all roiling and bobbing and flowing along toward some rumored and distant shore.
I had wound up in the Bermuda Triangle after all.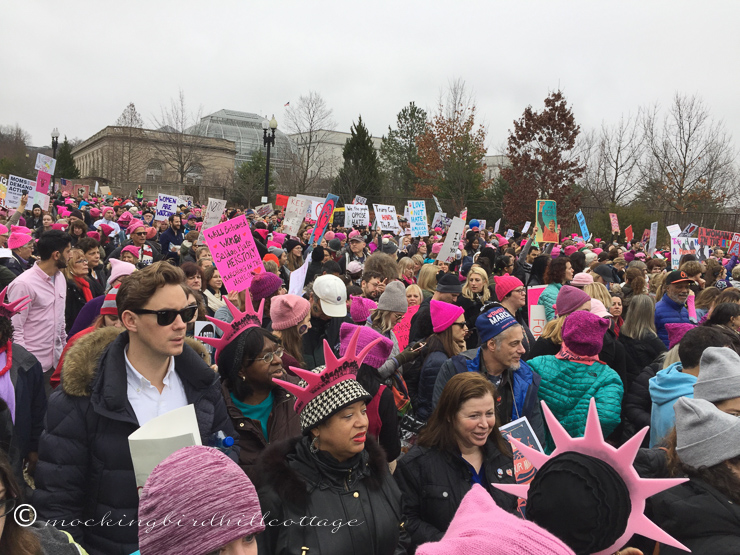 I decided to leave my Uber shipmates and strike off alone to find my new friends and comrades in the Resistance who had arrived earlier on other buses from the north.
Yeah, sure. Good idea. In short order, I was missing my Uber pals and felt a little like a kid who got separated from his parents at Disney World. Another Old Man and the Sea.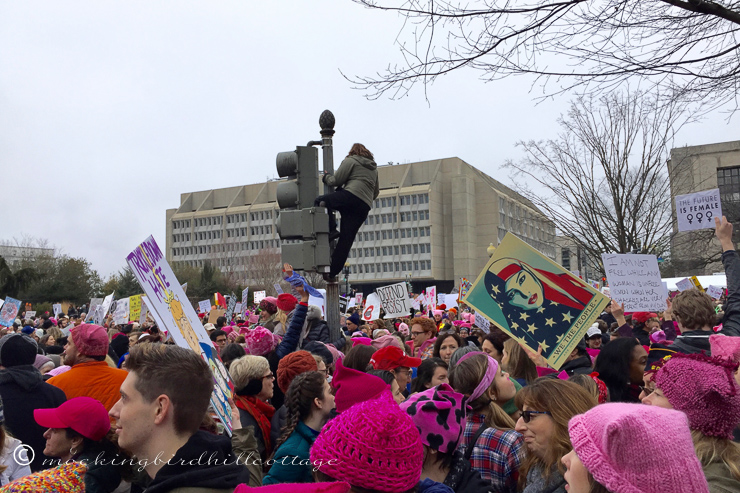 But I was finding my sea legs and back to feeling in top form. I started to feel very uplifted. I mean, "Look  at this!", I thought. I'd never seen so many people at one time in my life. And they mostly seemed happy and human and very purposeful. I suddenly felt a part of it all. A chant began to roll like a wave toward us. It may have started a mile down the line. "Tell me what democracy looks like!" "This  is what democracy looks like!" Call and response. Call and response. And it really was the truth. This is  what democracy looks like.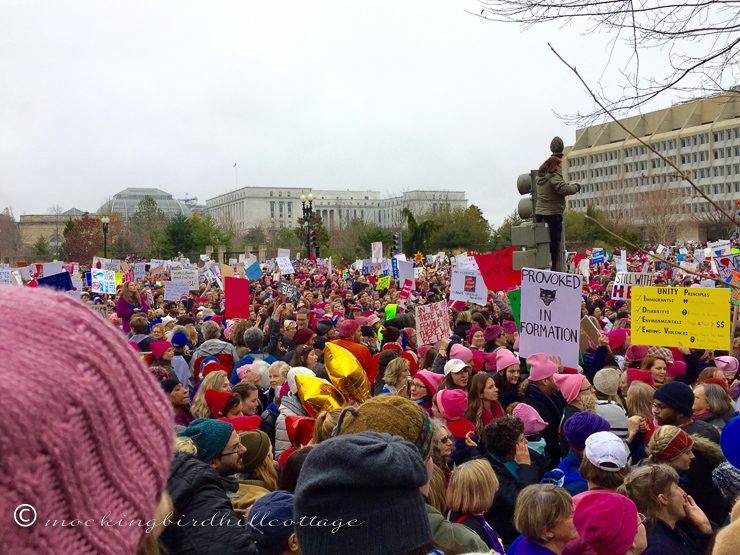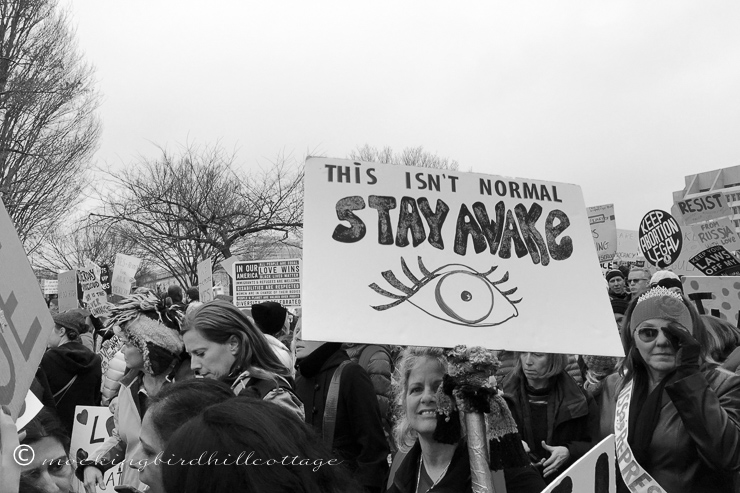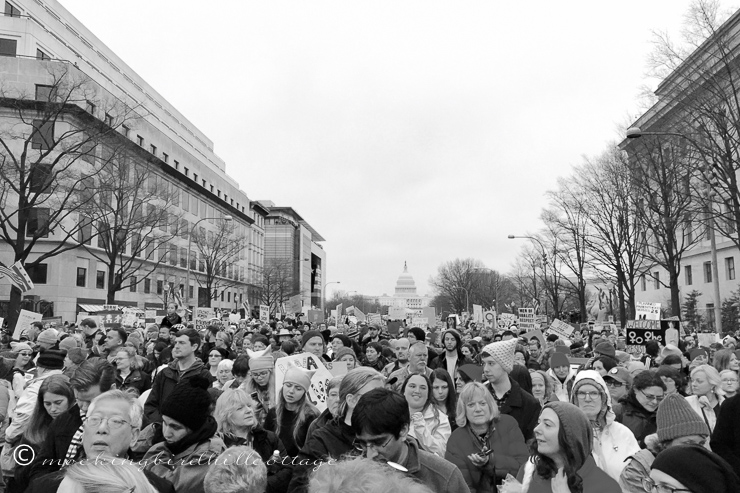 The sense of being part of a great swelling movement has stayed with me. The feeling of gratitude for living in my country has been revived in new and stirring ways.
Thanks for letting me share a little of this experience with you. It's always so great to know you're here.
Regardless of your personal beliefs, be they for or against, celebrating or protesting, I was standing in this reality: We live in a country where half a million people can meet up and raise their voices and not be shot or rounded up by a despot or fascist. And we do live in a country like that.
For now.
Happy Friday.
Don