• I'm posting a bit late this morning. I got up and realized I needed some half & half for my second cup of coffee. I'm incapable of doing anything until I finish my first cup. After that, I pulled on my jeans and a sweater and ran over to a nearby shop to buy some. Came back, made the second cup, signed onto the laptop…and my husband called. And now it's 10:27.
A bit of a potpourri for you today: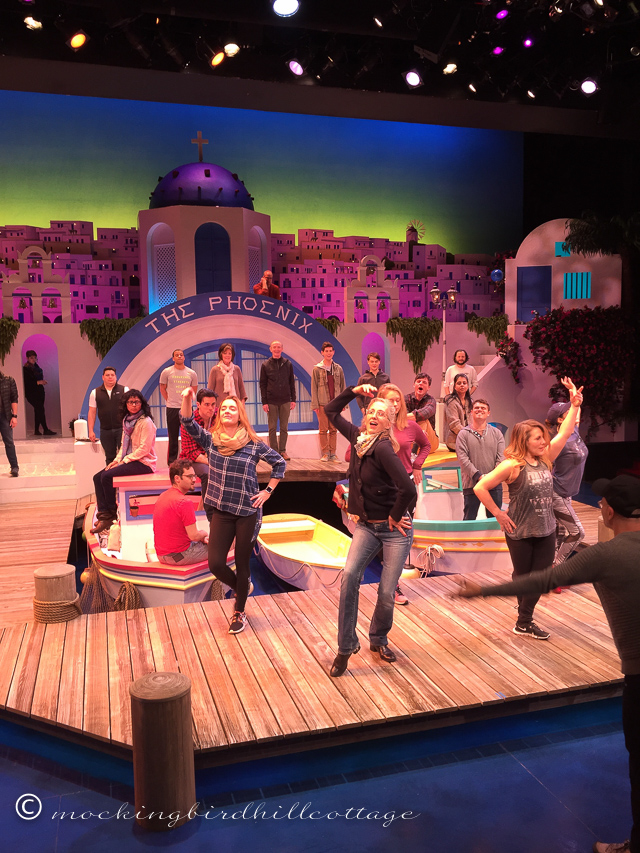 • Staging the curtain call yesterday. The show is frozen now. I went to the performance last night, but I didn't take any notes. It's time to let the actors do their thing and trust that those notes will be incorporated at some point. Actually, this is a great cast and they appreciate notes and take them seriously. Opening night is tomorrow night. And then homeward I go on Saturday.
• When I arrive back home, Don will most likely not be there as he is doing everything in his power to  make it to the Women's March in Washington D.C. on Saturday. Bravo, Don! He was torn about the whole thing, thinking he should be here for my opening night, but I encouraged him to go to D.C. Much more important. I'm frustrated and have been frustrated that I can't be there, so he will represent the two of us. Fingers crossed that it all works out.
• Tonight at 5:30, I am taking part in what is called the Ghostlight Project. The ghostlight in a theater is the single bulb on a metal stand that is left to illuminate the stage at night. The Theater Community across the country is taking part in this national day of light, with a pledge to uphold the values we hold dear: inclusion, participation and compassion for everyone in the community. We will each bring a light as we reaffirm the importance of these values.
• As we face the inauguration tomorrow, I want to direct you to this post by John Pavlovitz. I don't know whether you're familiar with his blog, but it has fast become a favorite of mine and of my sister, as well. John is a minister with an activist's heart. Today's post: Let the Record Show, says everything I believe. Please give it a read.
As I lie awake at night thinking about what is to come, filled with fear and foreboding, I often go back to one thing: That man who shall be nameless mocking a disabled reporter. No matter how he tries to spin it these days, we saw it. Over and over and over again.
A vote for this man said that was acceptable behavior. No other way to spin that, either. Those who voted for him either thought that making fun of someone with a disability was okay, or by compartmentalizing that behavior, turned a blind eye to it. Equally reprehensible.
My nephew is disabled. By voting for him, they've given a 'free and clear' to making fun of my nephew – or anyone with a disability. You don't want to mess with me when it comes to my nephew. Trust me.
Years ago, actually, not very long ago, this alone would driven him out of the race.
What have we come to?
I don't have to 'come together' with anyone who, by voting for that sorry excuse for a human being, said that mocking a disabled person was worthy behavior for a candidate for the highest office in the land. Frankly, I don't have to come together with anyone who thinks that's acceptable in any  fellow human being. And the argument that he 'didn't really mean it?' Yes, he did. He means everything he says as we will discover all too soon.
As to the voters who condoned that, who, by their silence, tacitly agreed? They'll have to make their peace with it.
I could write a month's worth of blog posts about what I find abhorrent and unacceptable about that man. You already know how I feel. I've made it abundantly clear.
But, as Don and I often say, that one thing – the mocking – was enough for us to wash our hands of him. It's the behavior of an insecure, narcissistic bully, which I strongly suspect he has been all of his life. I have always fought for those who were bullied, even when I was a kid.
I'm not about to stop now.
Happy Thursday.