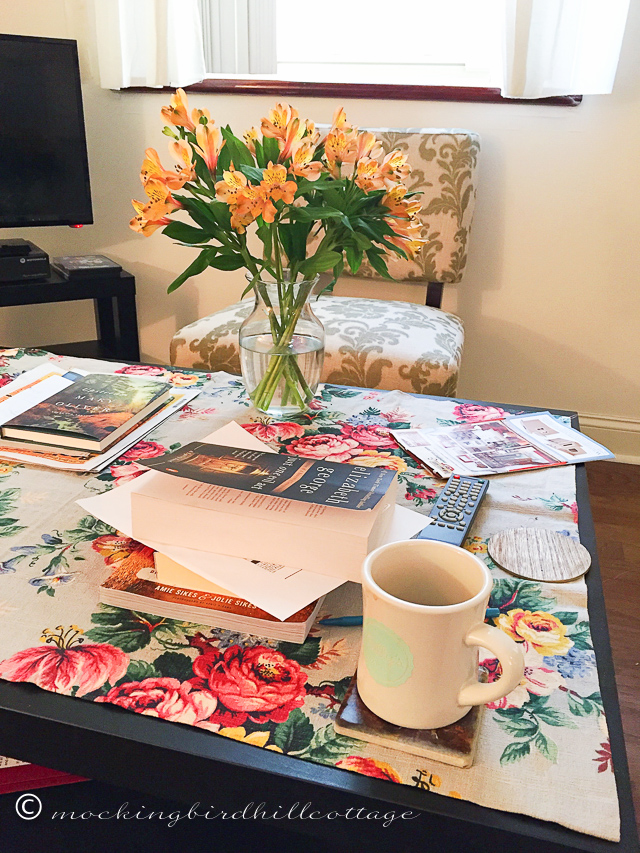 I'm tired. The schedule here has changed as we've moved into afternoon rehearsals and evening performances. So I've been a bit thrown off in terms of my sleep. It's a wee bit harder to adjust to that kind of change nowadays. You know how it is; you come home, you have to wind down, you read a bit, maybe take a bath, and by the time you're ready to turn in it's more than two hours past your normal bedtime. Plus, the woman next door, who is an actress in the play, tends to go out with cast members every night after the show and I can hear her when she comes back to her apartment. That doesn't help.
I well remember doing that very same thing, however, when I was younger. I routinely went out after an acting performance with my fellow cast mates. It's a way to wind down, to talk about the show and how it's going, to get to know each other. So I understand. I just don't do it anymore and I need to sleep! (Looking forward to my bed and bedmate back home at the cottage. One more week.)
The show is going very well. There is still work to be done, of course, but the audiences are really enjoying it. Lots and lots of laughs last night. It's a fast-paced production – 90 minutes in length, with no intermission – and the time just flies by.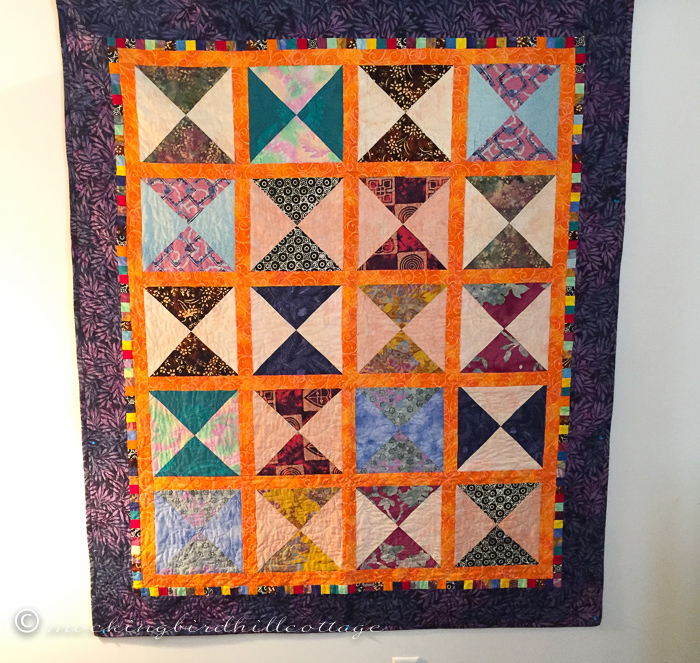 This is what I'm gazing upon at the moment. I love this quilt and I don't see it very often. So I'm trying to enjoy this time when I have lots of wall space on which to hang my quilts because they make me smile.
I have to run to the CVS this morning for a few things – it only stays open until noon on Saturdays. I'm hoping to get by without grocery shopping this week. I leave a week from today and I'm trying to use up all the perishable food I have on hand.
Because, you know, I have to pack all this STUFF again on Friday/Saturday and haul it all home.
Thanks for sharing happy things yesterday. I loved your lists.
Happy Saturday.