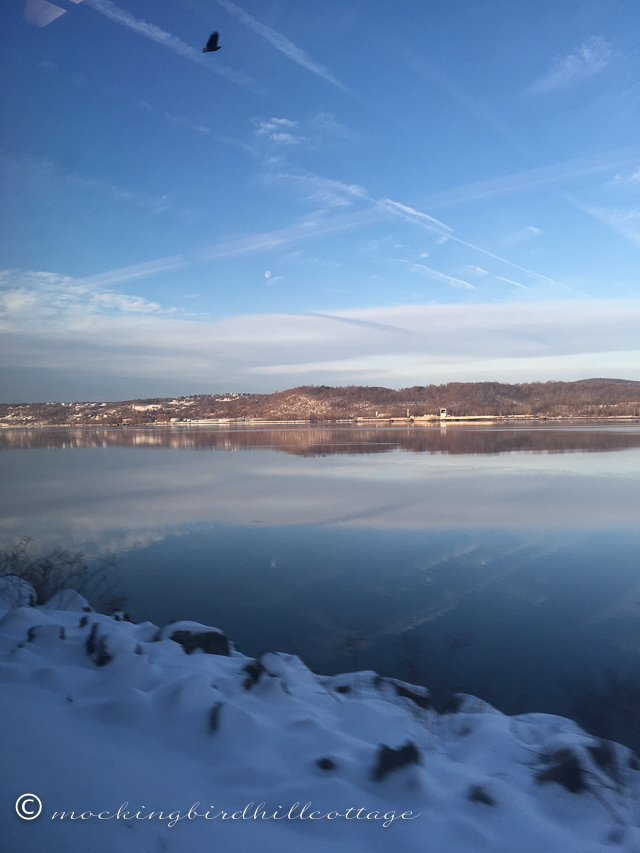 Life, lately. Back and forth along the Hudson River.
Yours truly is sleep deprived. I have to get up much earlier than is my norm to catch the train into the city. And then I get home at 7:30 or 8:00, eat some dinner, and try to go to sleep. Right now, I seem to be on a 5 hour sleep cycle and, trust me, that is not enough. Frustrating, but I know it will even out soon. I've been taking the train in the morning, because it's more dependable. Then I run over to the bus station during lunch, buy a one-way ticket for my homeward journey, and ride the bus home at night. Don, the best guy in the world, is driving me to both the train station and the bus station.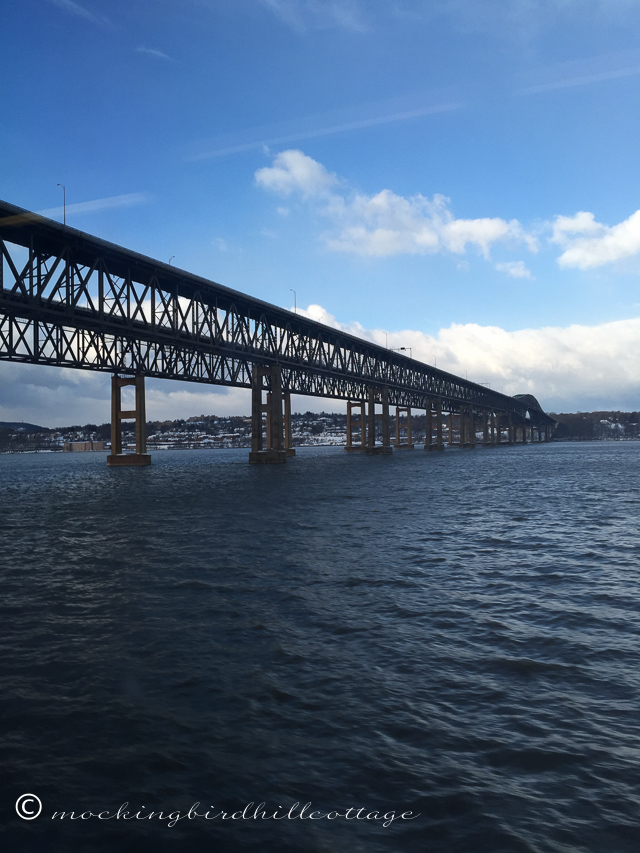 It is so lovely reuniting with the cast of Anastasia – such a wonderful group of actors. There is an energy about this production that is rare. I am so honored to be a part of it. I like being paid, of course, but there is something about this musical and the people working on it that is rare. I wanted to be a part of it as it moved on to Broadway.
Theater is a small world. Terrence McNally, the esteemed playwright who has written the script for Anastasia, brought me greetings from Jim Parsons when I saw him on Monday morning. Jim had written Terrence that morning to tell him that he was excited that we would be working together and that I had been his teacher (and that he loved me.) That made me smile. We had someone take a picture of us so we could send it on to Jim.
And I rode in the elevator with Kevin Kline yesterday. He's very nice.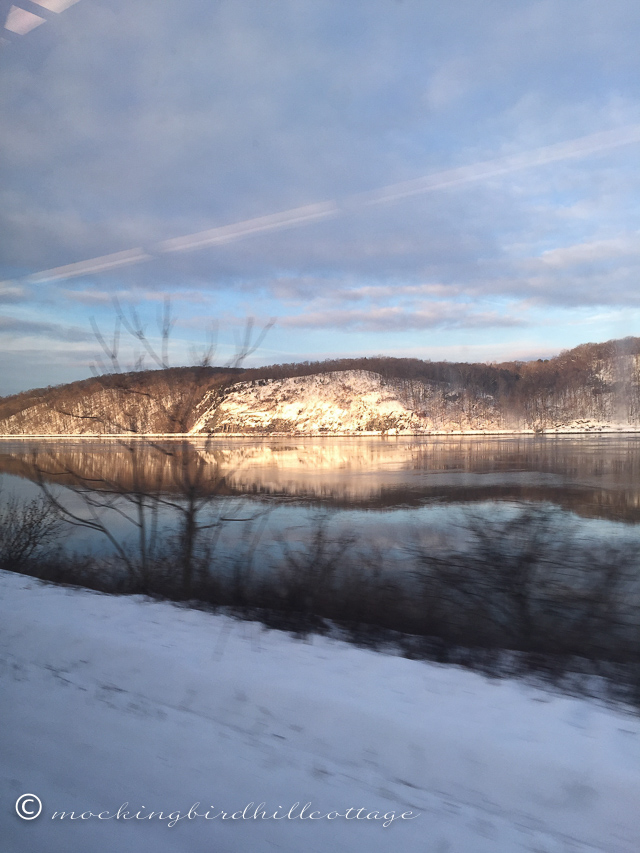 I'm not going to be working on Heartbreak House  at Hartford Stage. Darko and I talked it over and there really won't be enough for me to do on the show. When it was going to be Saint Joan, it would have been a much bigger production and I would have had a lot to do. But now that it's been changed to a smaller, more intimate show with a cast of mostly British actors who know how to do Shaw, I'd be twiddling my thumbs.
So. I was a bit disappointed, but only a bit. Obviously, the fee would have been appreciated, but Don will be working at that point, so we'll be okay. And, truth be told, I was a bit stressed about how to juggle the responsibilities of the house and cleaning up the garden, planting seeds, and mowing the lawn while in Hartford. I would have had to come home on my day off and try to accomplish everything and I know from experience that it is exhausting.
The positive is that I'll be home in the Spring – my favorite time of year. And maybe I can visit Don out in California not once, but twice. Hmmm.
In the meantime, I am loving being a part of the magic that is Anastasia. I'm just really tired!
No time to answer comments (but I'm reading them) or do much of anything other than travel and work. The only reason I'm posting this is that I woke up much too early!
I hope you're well and I miss you!
Happy Wednesday.