On our little excursion Saturday, we stopped at the used record shop and the bookshop. Since I've written several posts about how much I love records and books, you will immediately realize how happy that made me.
At the bookshop, I found this: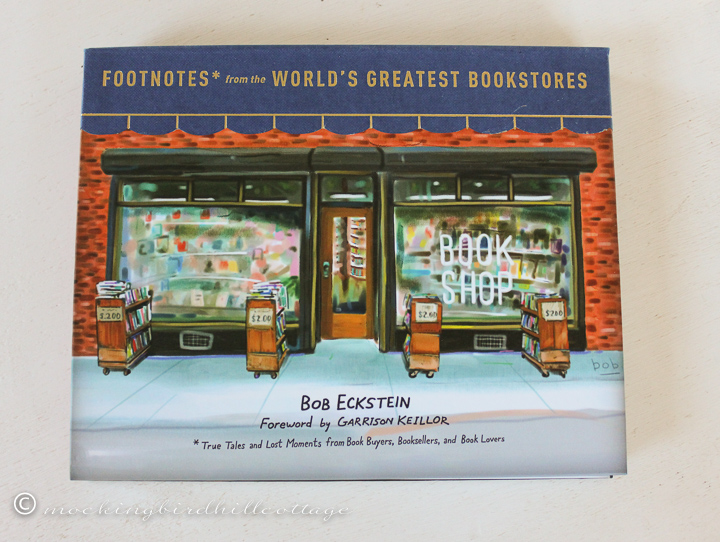 I remembered hearing about this book. It's absolutely charming. Bob Eckstein is a cartoonist for the New Yorker. I'll quote from the back of the book: "Bob Eckstein has gathered the greatest untold stories from seventy-five of the world's most renowned bookstores (both past and present) and paired them with evocative color illustrations of each shop."
Right after my love for books, especially novels, comes my love for books about books and books about bookstores.
A glimpse inside: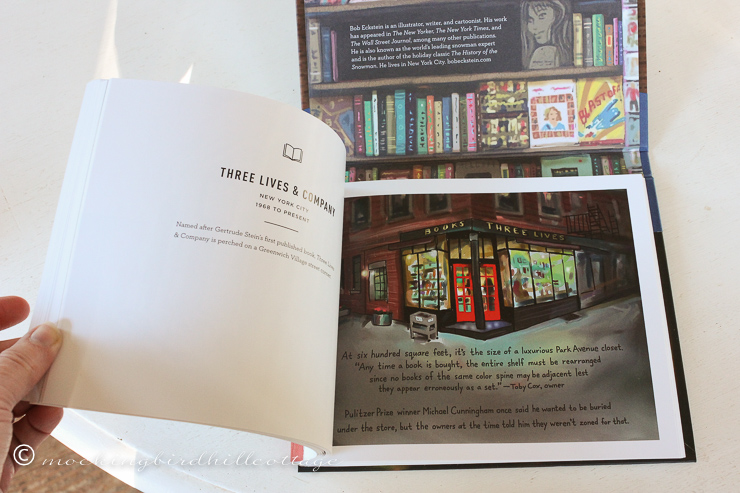 I've read this profile, but only this one, as I'm looking forward to sitting down with a cup of hot chocolate and this lovely book in the not-too-distant future.
Also: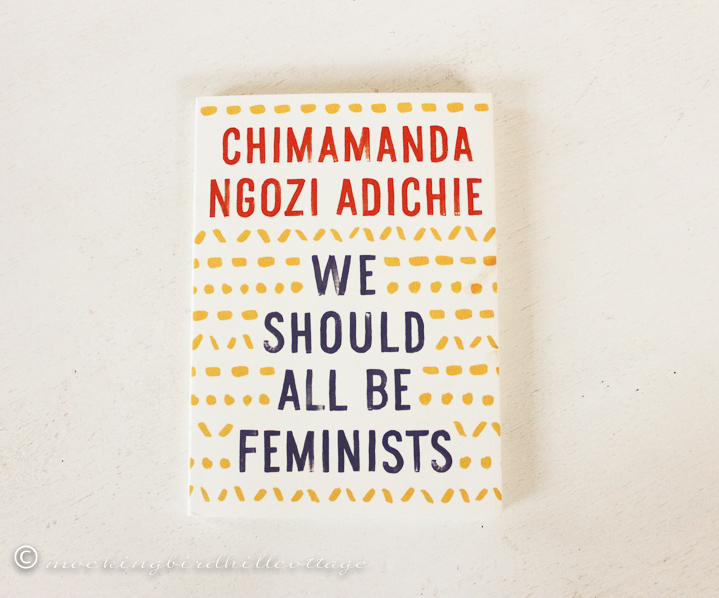 I bought this – a book that's been on my radar for a while. While I was chatting with the young women about the March and about books, I noticed that one of the women was holding this. Ah, I thought, a message that it's time to buy it. It's only about $7 or so and a quick read.
In my favorite record shop, a shop that is meticulous about documenting the condition of the records they sell, I found an album of music by Ravel that was in near mint condition and an album by Pat Metheny – Still Life (Talking) – that includes my all-time favorite by him; Last Train Home. Now, I have it on CD and on my playlist, but records sound different. In my humble opinion, they sound better, much more live, much richer. So I grabbed it. And then, when I got home, I played Last Train Home  for Don. I'd played it for him before but this time, for some reason, he really got it. And then he made me play it for him about seven times.
I've won him over.
But the best, the best is this: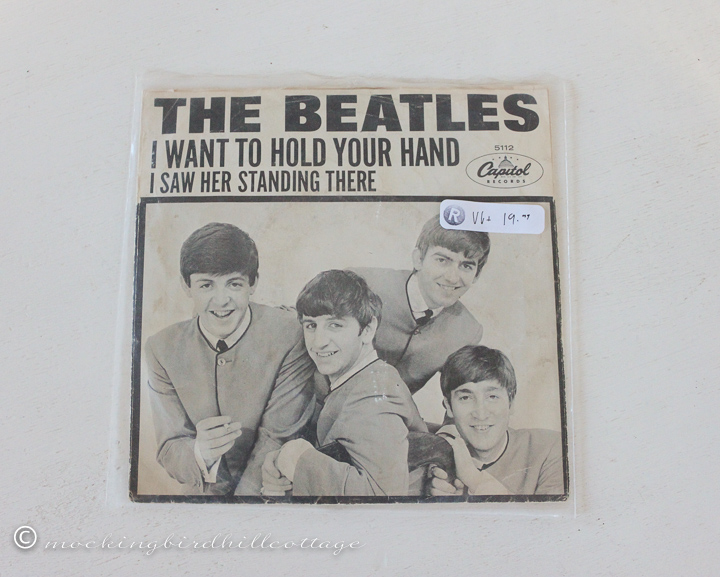 Eeeek!
You are entitled to a little back story. When I was 12 and The Beatles made their radio debut here in the States, I, like every other young girl I knew, went nuts. I distinctly remember listening to them on the big radio in our living room and thinking that I had never, never heard  anything like that sound coming from the speaker before. (I've had this feeling a few times in my life. That's another post.) The sound of their voices, their harmonies, the guitars – all of it – was strange and wondrous and I was immediately and completely entranced.
We didn't have much money when I was a girl, but somehow, whether it was from my parents or from babysitting, I managed to come up with the money to buy this 45. What was the cost in those days? Maybe a dollar?
It had the exact same cover and I held onto it for years. But, as with many things I loved, when I moved on to college and then life on my own, my mother got rid of it in some cleaning frenzy. (Let's not talk about my Tiny Tears doll with clothes handmade by my grandmother – I can't even go there. Or my piano, passed down through the family, that she was about to give away until my aunt stepped in to save it.)
I never saw that 45 again. I cannot tell you how many times I have thought of it – remembering every detail on that record jacket – and mourned its loss.
And there it was. In VG+ condition (very good +) and, yes, $20. I looked at Don. I had to have it. So I bought it and I came home and put the 45 adaptor on the turntable and, oh my heavens, it's in perfect condition! No skips, no scratches.
Interestingly, Mr. Beatles Fan, otherwise known as my husband, had no desire to acquire it for himself. I was the one who wanted it.
But he sure liked hearing it!
Side note (from Don): This cover has Paul holding a cigarette. Eventually, in some later printing, the cigarette was excised from the photo. I don't remember whether the record I had years ago included the cigarette. But this one does! I sort of love that.
Oh, Paul. What a crush I had on you! I so wanted to see the Beatles in concert when I was young, but again, not enough money to do that. And I'm sure the tickets sold out in a flash.
But now, years later, we have a good friend who plays in Paul's band and tours with him all over the world and we got to see Paul at CitiField a few years back, with a VIP pass and comp seats in the sixth row. That was a night we will never forget!
Happy Monday.