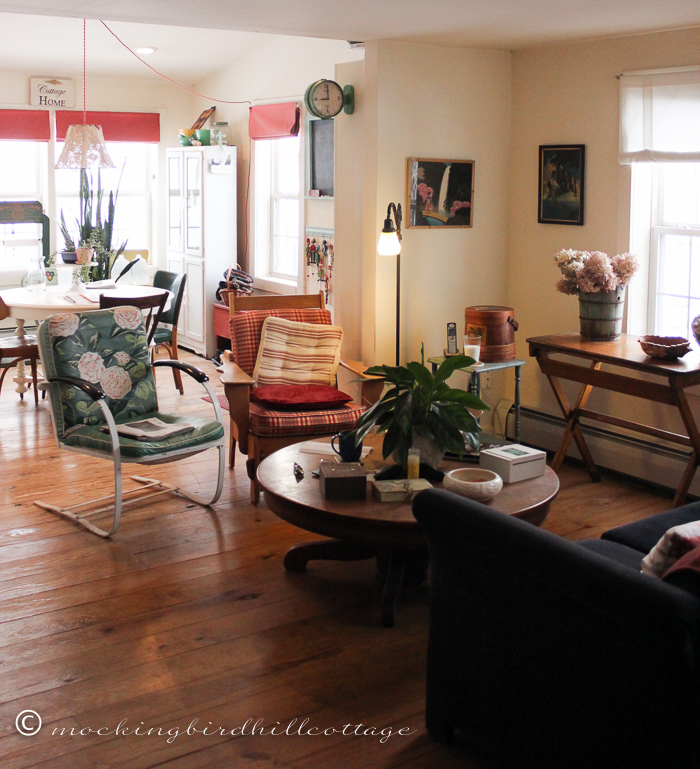 First things, first: I was so busy last week with over 24 hours of travel time back and forth to the city, as well as rehearsals for the glorious Anastasia, and with only a few hours at the cottage to try to catch some shut-eye, that I completely forgot that Friday, February 17th was the 9th Anniversary of this blog!
Nine years! How can that be?
Nevertheless, I hit 'publish' for the first time on February 17, 2008. That was back when I was on Blogger and I remained there until 2012, when I moved the whole blog over to WordPress. At that point, I started to post every day. A total of 2,733 posts as of today. 106,632 comments. No guest posts. All written by yours truly.
The blog has evolved over the years but it has always been about life here at the cottage. The original tagline after the blog title was 'Life in our little cottage in the country." Nothing has changed. It's still about that, along with our adventures here and there.
During the course of the last nine years, we've lost Don's father, my mother and father, and two beloved pets, Riley and Scout, as well as dear friends. It's all down on 'virtual' paper. This blog of mine is what I always wanted it to be, a journal. Since I was a woeful failure at keeping a real journal, I'd given up on ever writing one until this new blogging medium came along. Somehow, the combination of writing online and adding the visual element of photos did it for me. And as the actress/theatrical coach that I am, I loved having an audience.
Which brings me to you. Over the course of the past nine years, I've met so many new friends here at Mockingbird Hill Cottage! Some have come and gone, some have been with me right from the start (I'm looking at you, Donna!) Each and every one of you, present and past, has been a blessing. My world has expanded.
There were many times in which this blog was a lifeline. And I am so profoundly grateful for that. The process of putting thoughts and emotions into words, editing, editing again, not always getting it absolutely right but getting it, nonetheless, has been a game changer for me. At times, it has provided the catharsis I've desperately needed. When I go back and read certain posts, I'm moved to tears. Some make me laugh. All of them, from the mundane to the gut-wrenching, are precious to me and I'd never delete them. They're part of my journey and, I think, part of yours, because you share your thoughts, as well. The comments section has become a way to exchange thoughts with each other and how I love that. We laugh together, we learn together, and we comfort each other.
So thank you, my friends, for being here; for understanding when I needed to take a break after my parents died and after Riley and Scout died. Or this week, when I was so overwhelmed and so tired that I felt like I was losing it. Without you, this blog would have been abandoned long ago.
Next year will be rather momentous, won't it? 10 years!
__________________________________________
I'm back at home after having finished 6 days of rehearsal on Anastasia. Heavens, I love that cast and everyone associated with this production. I can't get the music out of my head. I have to go back into Manhattan on Wednesday and Thursday of next week. I'm very, very grateful to be a part of this process.
I reveled in the morning today, a morning when I didn't have to leave the house at the crack of dawn to travel to NYC but, instead, could sit and sip my coffee and finish Garden of Lamentations  by Deborah Crombie. I was so tired this past week that I couldn't read anything but the newspaper and obsessively scroll through Twitter. Anyway, the Crombie is excellent as I knew it would be. She is such a wonderful writer. I cannot recommend it highly enough. I love her recurring characters and their world in London and I find I don't want to leave them when the story is over.
Today? My husband and I are going to have a little lunch at our new favorite place, The Commissary, and visit the bookshop and record store. It's our belated salute to Valentine's Day, which, frankly, we never make a big deal of, knowing that we say "I love you" to each other several times a day, every day.
Happy Sunday.