Still under the weather with, I think, the flu or some sort of virus. I've had a slight temperature off and on, congestion, coughing, blah, blah, blah. Last night, I went to bed at 9:00 and slept until 8:00 this morning. Eleven hours! That never happens unless I'm really sick.
The good news: I was supposed to go into NYC for rehearsal today. But, as I looked at the rehearsal schedule when it arrived in my email last night, it didn't seem as if I was needed, so I contacted the stage manager to see if that was the case. My fingers were crossed, as the thought of a four hour round trip journey in and out of Manhattan was daunting, to say the least. She wrote me back, confirmed that I wasn't needed, and said STAY IN BED. I'll either need to go in tomorrow or Friday, but having today free is a blessing.
So, life has been about feeling miserable, not eating very much and not having the energy to even read. Today, I feel a bit better, thank goodness.
This came yesterday: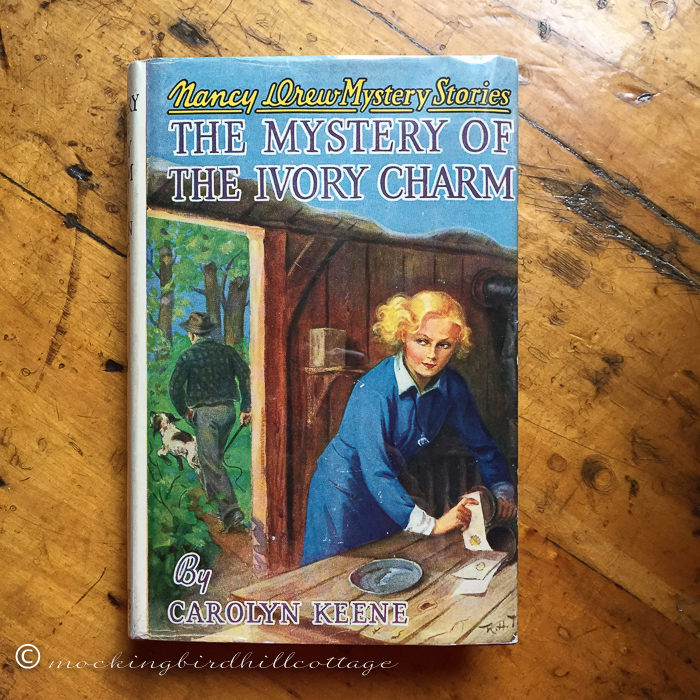 As I was putting it on the bookshelf, I realized that I have a numerical run of the books, not by planning, just coincidentally. 12 through 18. The Mystery of the Ivory Charm  is number 13.
That, my friends, is it for now. Don is taking care of me, bless his heart, and I'm hoping that this day brings more strength and healing.
Happy Wednesday.