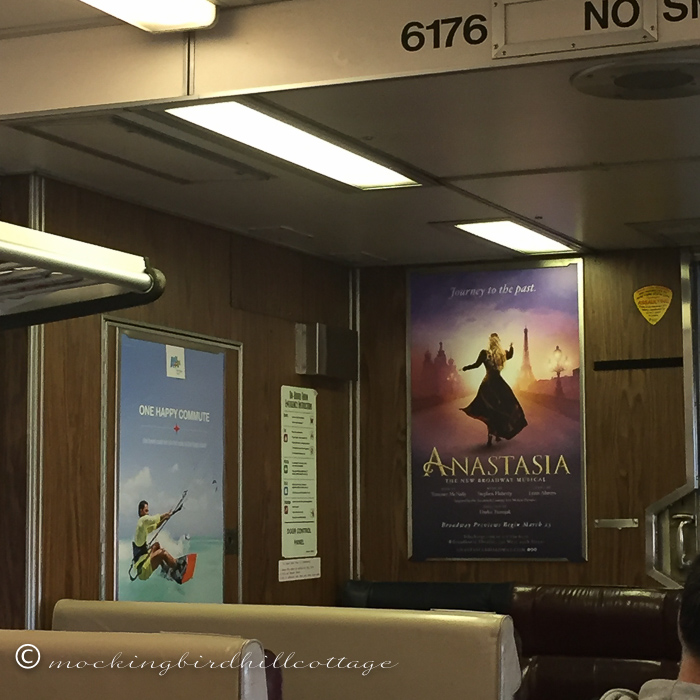 We're very close to the day we move into the Broadhurst Theater on Broadway.  I was working under the assumption that run-throughs would occur on Monday – Wednesday next week, giving me another four days or so until I had to work again. Imagine my surprise when I got an email on Wednesday evening asking if I could be there on Thursday for a run-through! Normally, this wouldn't phase me, but I'm still battling the tail end of this illness, so I was thrown.
There I was, pulling out the laptop at 8:30 pm in order to write yesterday's book review which had long been scheduled for that date. All night long, we had very high winds. Non-stop. So I had trouble sleeping – I might as well be honest – I didn't sleep. (The poor catalpa lost even more limbs.)
I don't know what it is about this show, but it's sure pushed my sleep and health buttons. Anyway, it was a great day in the rehearsal hall with the first run-through. Oh heavens, it's wonderful! There have been lots of changes made since Hartford – all for the better – and it's truly better-than-ever. I cannot wait to see it onstage. Another run-through tomorrow and at least one more next week.
Came home on the bus, slept a little, Don picked me up at the bus station, we ate a late dinner and then I proceeded to sleep for 10 hours. I'm groggy this morning, but very grateful for an uninterrupted night of sleep.
That poster was facing me as I rode Metro-North into Manhattan.
Oh, and I ran outside at 10 pm to cover a daylily that had been coming out of the ground during our unseasonably warm temps with leaves/mulch, since it was going down to the low twenties last night.
Today? Rest.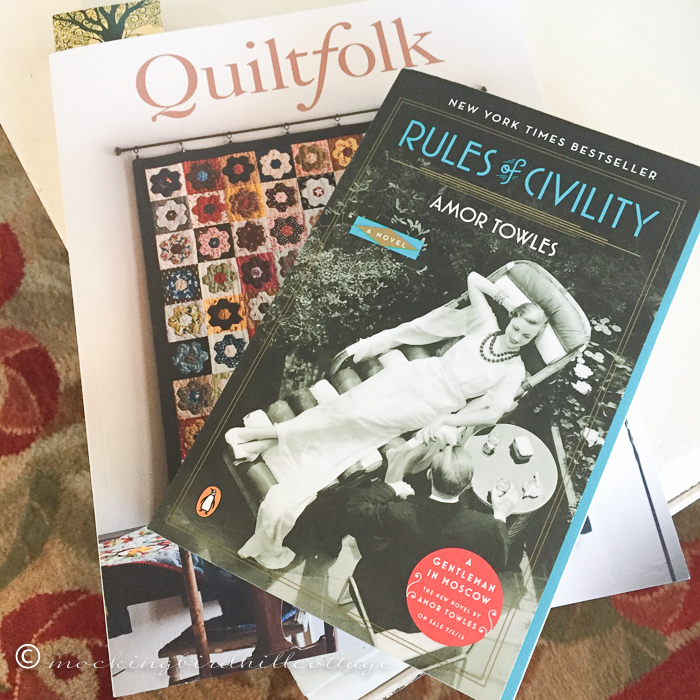 The other day when I had to drive Don to the bus station, I threw caution to the winds and drove to the bookstore as well. A call to B & N told me that they had a copy of Rules of Civility  on the shelf, so I had them hold it for me. I ran in and out quickly, but I did succumb to this gorgeous quarterly publication – it's new, this is the first one. It has no advertising, so it's expensive. But it's so beautifully done and I needed some visual inspiration. Dang it – I deserved a treat! At least, that's how I justified the whole thing. Quiltfolk comes out of the Pacific Northwest. It's full of beautifully photographed articles about quilters, quilt shops, and designers – sort of in the Somerset magazine mode.
It's really neat. I'm going to slowly explore it today.
Tomorrow – another run-through.
Happy Friday.