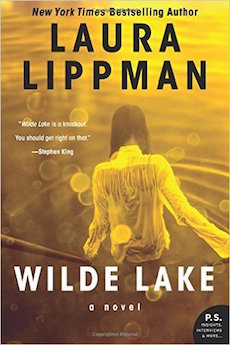 Today I am reviewing Wilde Lake by Laura Lippman for TLC Book Tours. As always, I am provided with a copy of the book in exchange for my honest review.
About the book (from the publisher): Luisa 'Lu' Brant is the newly elected state's attorney representing suburban Maryland – including the famous planned community of Columbia, created to be a utopia of racial and economic reality. Prosecuting a controversial case involving a disturbed drifter accused of beating a woman to death, the fiercely ambitious Lu is determined to avoid the traps that have destroyed other competitive, successful women. She's going to play it smart to win this case – and win big – cementing her political future.
But her intensive preparation for trial unexpectedly dredges up painful reflections of another crime – the night when her brother AJ saved his best friend at the cost of another man's life. Only eighteen, AJ was cleared by a grand jury. Justice was done. Or was it? Did the events of 1980 happen as she remembers them? She was only a chid then. What details didn't she know?
As she plunges deeper into the past, Lu is forced to face a troubling reality. The legal system, the bedrock of her entire life, does not have all the answers. But what happens when she realizes that, for the first time, she doesn't want to know the whole truth?
My review: I've read the Tess Monaghan series of mysteries that were written by Ms. Lippman, and have enjoyed them immensely. Wilde Lake  is a bit of a departure – a stand-alone novel – that explores how one incident in the present is informed by emerging memories of the past. Lippmann does this very well, with one chapter taking place in the present, one in the past, and so on. So, though we know the basic facts of that night when AJ saved his best friend, the details slowly emerge as we get further and further into the book. At the same time, what seems to be a slam-dunk case turns out not to be as solid as it was thought to be.
Lu, widowed with two children, has returned to live with her father, a formidable and respected man who is revered in their part of the county. Lippmann paints evocative portraits of all the characters, characters who have known each other all of their lives – and who have secrets. The story is terribly compelling and so beautifully written that I couldn't put it down.
How this all comes together, what Lu learns, and how it impacts everything she once believed to be true – that is the crux of the mystery and the heart of the novel.
Lippmann is a wonderful writer and her skills shine in Wilde Lake. I recommend it highly.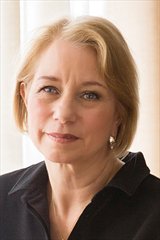 About the author: Since Laura Lippman's debut, she has won multiple awards and critical acclaim for provocative, timely crime novels set in her beloved hometown of Baltimore. Laura has been nominated for more than 50 awards for crime fiction and won almost 20, including the Edgar. Her books have been translated into over twenty languages. Now a perennial New York Times  bestselling author, she lives in Baltimore and New Orleans with her family.
Published by Harper Collins.
One of you will win a copy of Wilde Lake. Just leave a comment on this post and I'll pick a winner on Sunday.
Happy Thursday.