Another preview – another great audience. And simply incredible performances by the cast. I love this musical.
Two more performances to go today and then I'm on my way home tomorrow. As always seems to be the case with me, I'm looking forward to getting back to the cottage, but sad at the thought of leaving this lovely cast and creative staff. I'll be back to check in, of course, but I feel like I'm leaving my children and I'm not entirely comfortable relinquishing control for a week or so!
Yesterday, I traveled to Union Square and then made my way to one of my favorite shops, Fish's Eddy. Fish's Eddy is located on the corner of Broadway and 19th – it's been there for years. The store is all about dishes and glassware, new and vintage, with a dash of activism and humor.
You know how much I love china.
The activism I mentioned is evident in one of their display windows (if you follow Fish's Eddy on Instagram, you'll see more of their activism.)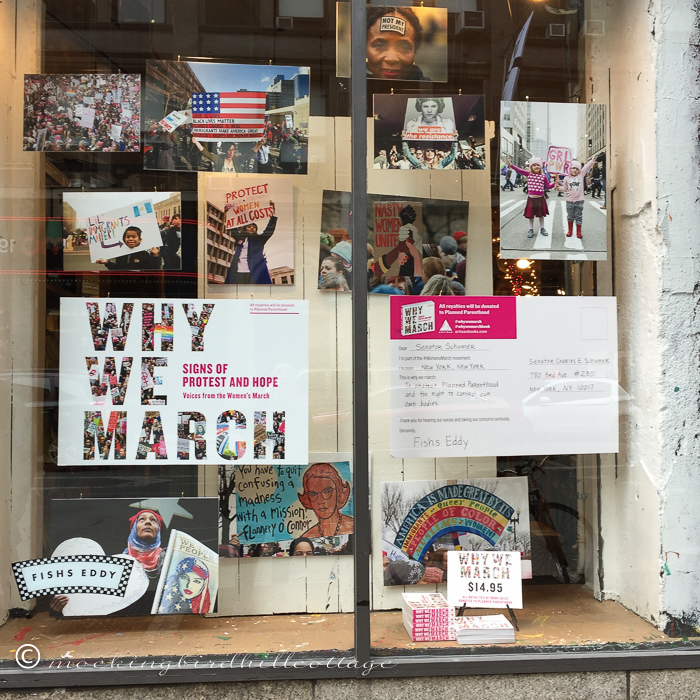 They recently held a book launch for the new book Why We March. All proceeds, by the way, go to Planned Parenthood. I bought a copy.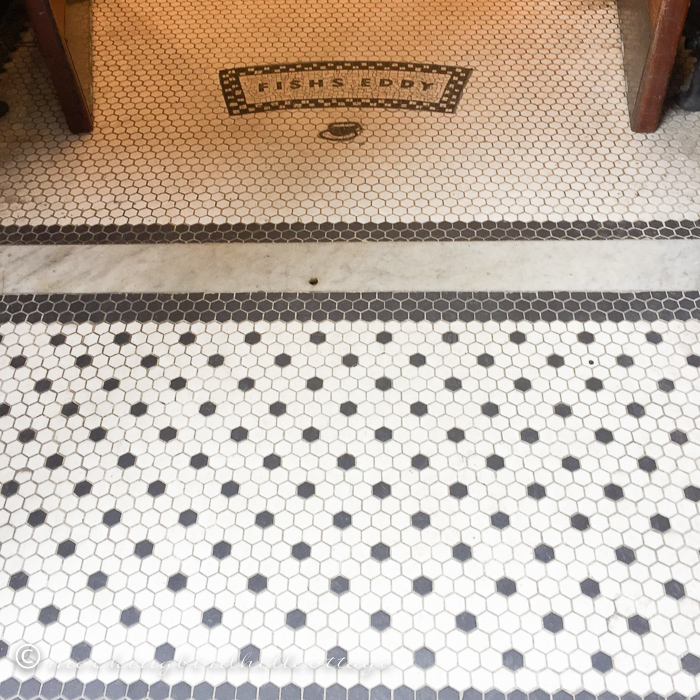 The entrance. Don't you just love the tile?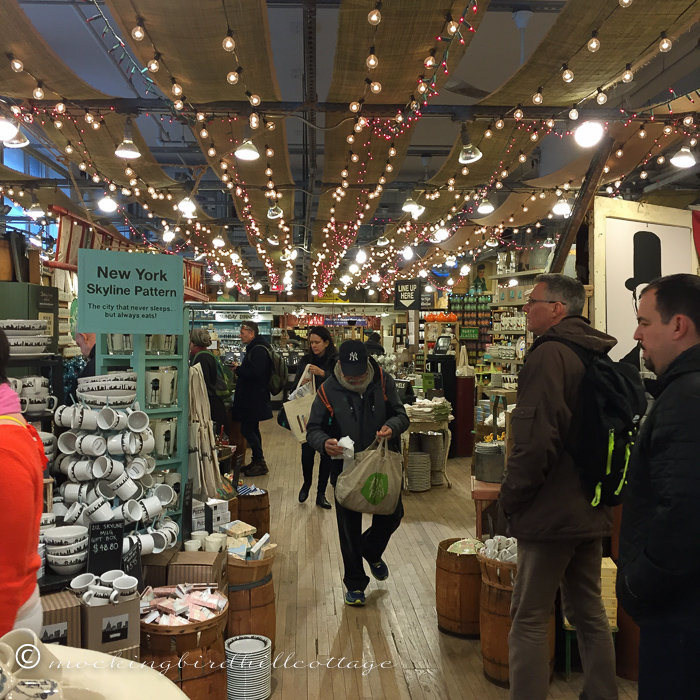 There's a lot of treasure here.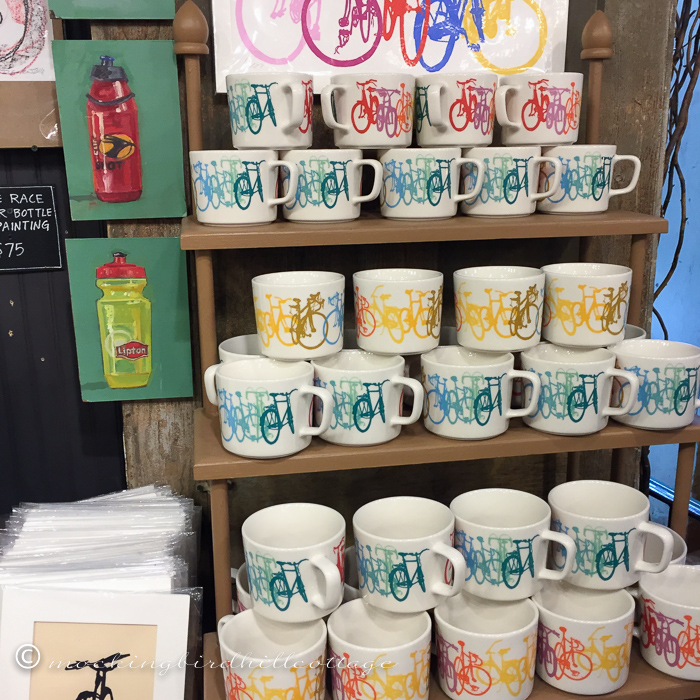 Mugs galore.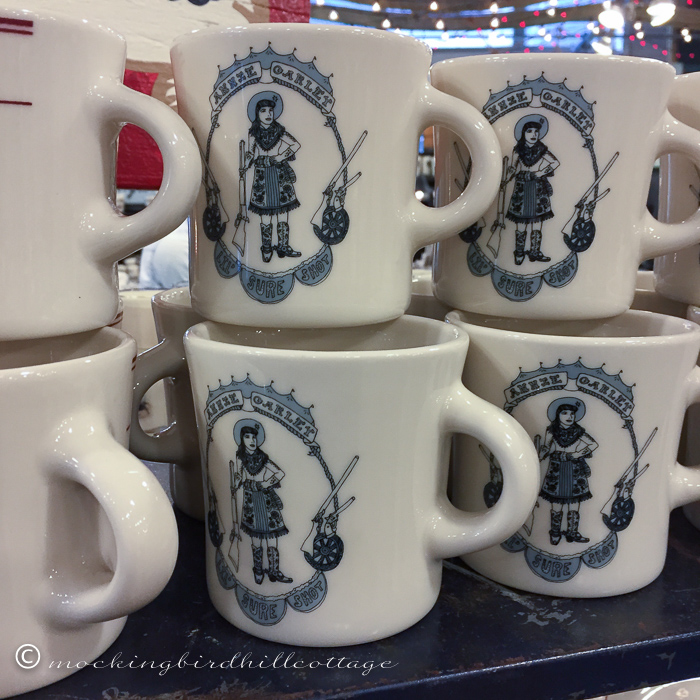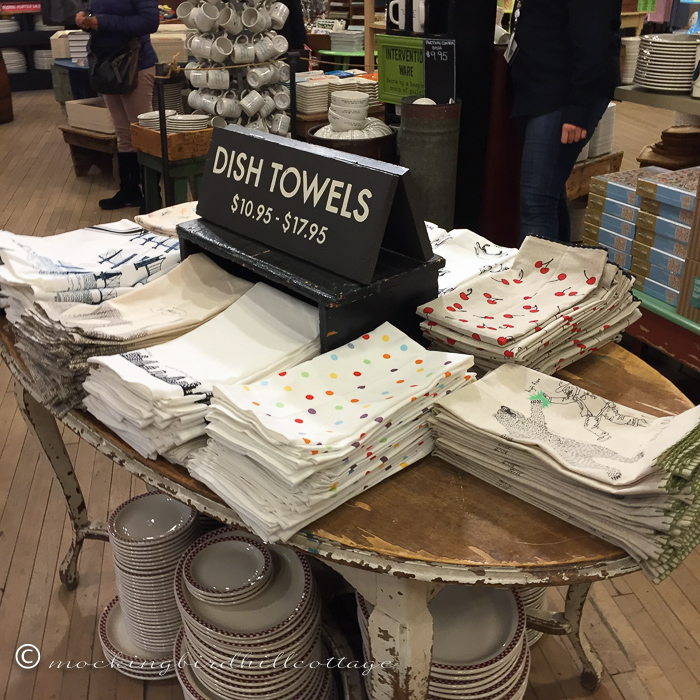 Gorgeous dishtowels.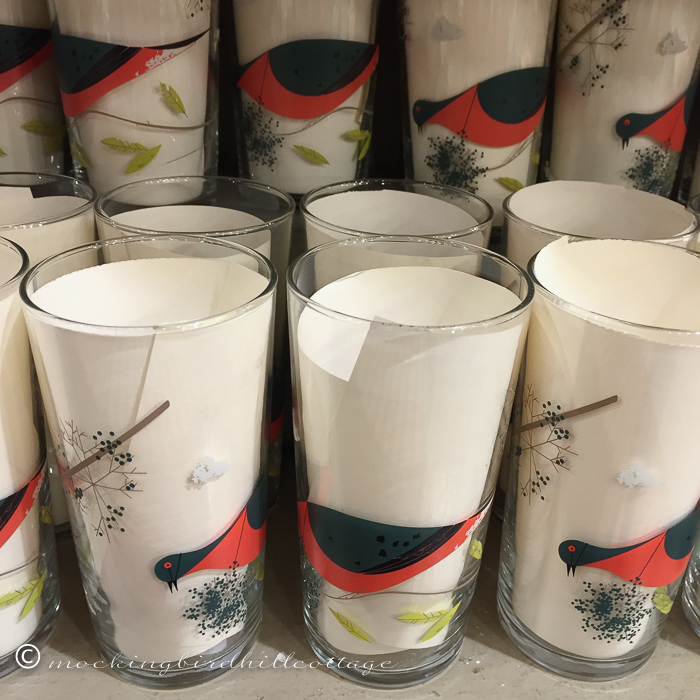 New designs like these cardinal glasses. Yes, I wanted some, but I have absolutely no room for them.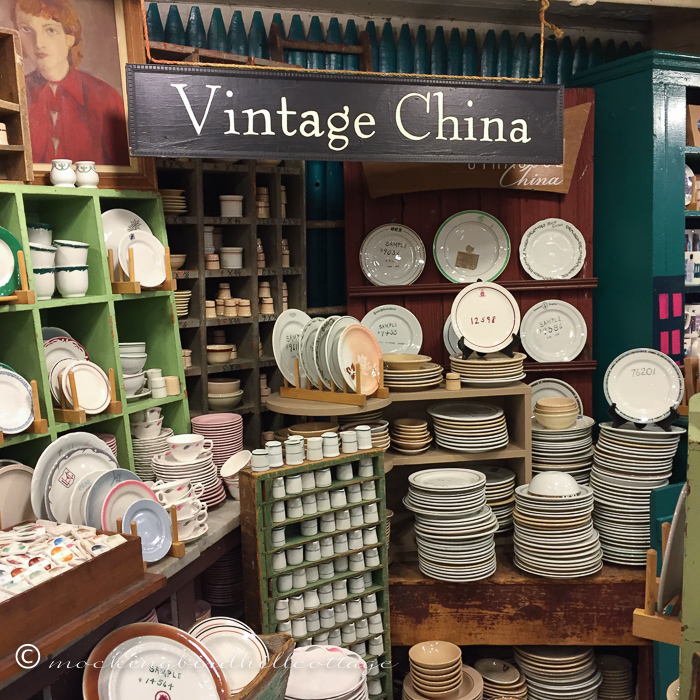 Vintage restaurant china. Be still my heart.
I did buy two pieces of vintage china (like I need them!) I'll show them to you when I get back home. Right now, they're wrapped up in paper and I want to keep them that way as I have to transport them home via the bus.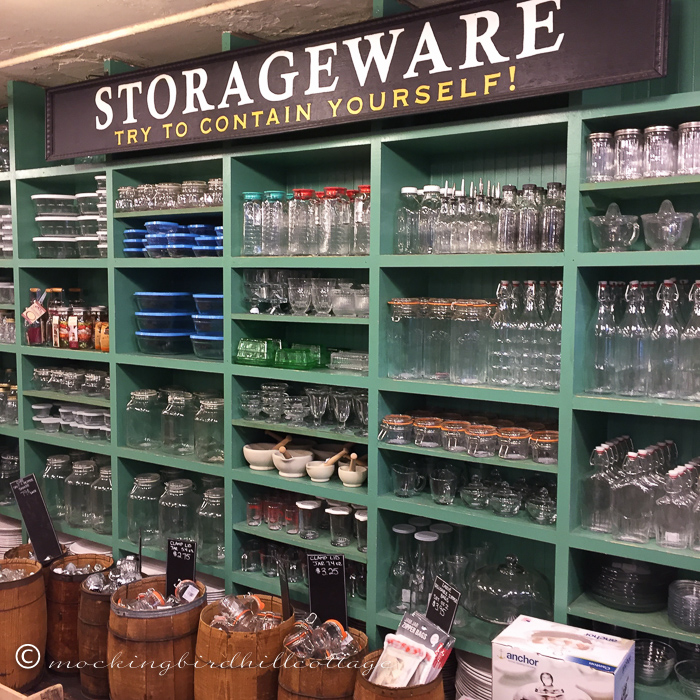 I could have gone crazy but I held back.
I remember coming here over 20 years ago when I was living in San Diego. Every year, my colleague and I would go on an 'audition tour' to audition students for the MFA program. New York, Chicago, San Francisco. If I had a big enough break in the day, I would dash down to Fish's Eddy.
Since I'm usually in and out of NYC in one day, I rarely have time to visit favorite shops. This was a treat.
Small world story: This morning, I ran around the corner to the coffee shop to get some coffee to go. There was one other young woman waiting in line behind me. Suddenly, I heard, "Excuse me…are you the dialect coach for Hartford Stage?" Stunned, I turned and answered "Yes!"  It turns out she is Olivia, one of the students from the Hartt School at the University of Hartford and she was in one of the Shakespeare productions…Romeo and Juliet? I'm not sure., but it was recent. But as soon as she said her name, I remembered her. What are the odds?? And, she just moved to NYC yesterday!  We had a nice chat.
I'm continually amazed at what a small world it is – even in the Big Apple.
Okay. I'm off to get ready for two performances of Anastasia today.
Happy Saturday.