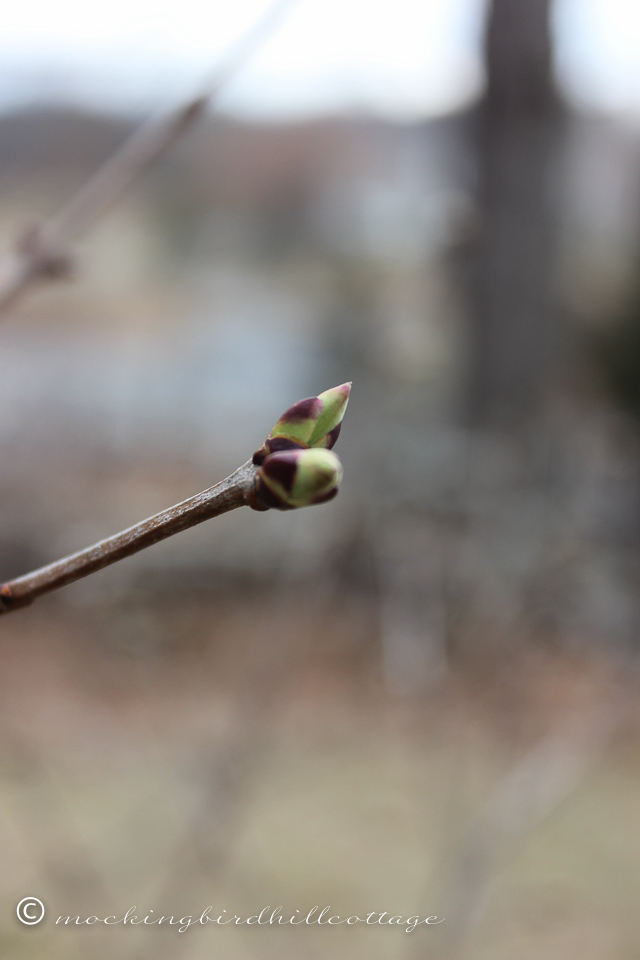 Buds on the lilac bush.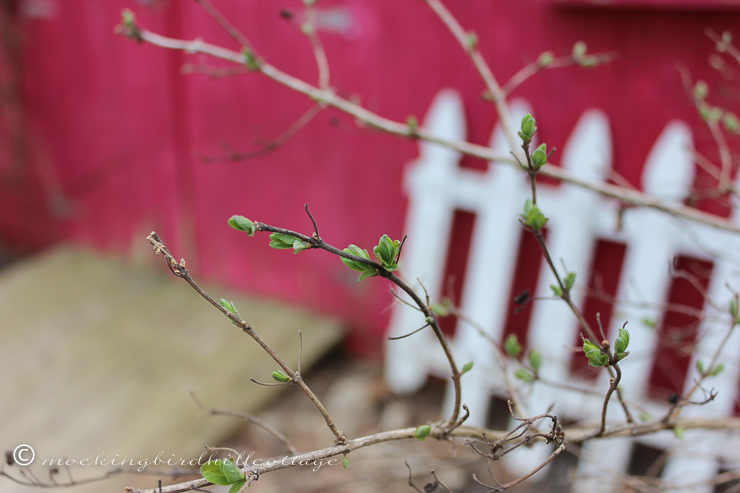 Leaves on the wild honeysuckle.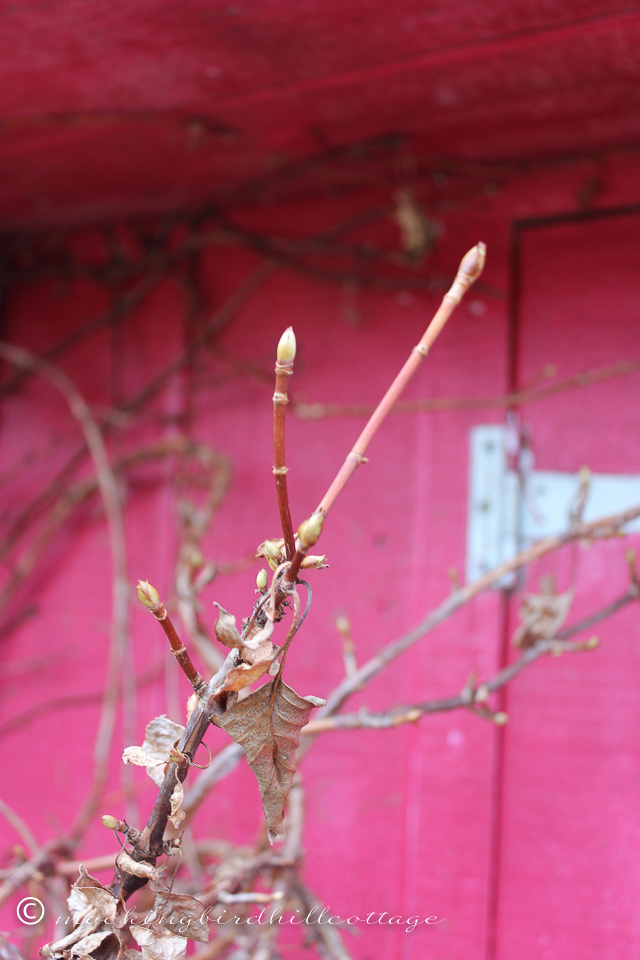 Buds on the Climbing Hydrangea.
Not to mention the daylily leaves coming out of the ground that I keep covering up with mulch. It's cold here and this weekend the temps are going down into the teens again. Next week, a little – not much – snow. March is turning out to be very changeable, indeed. And it's driving me crazy.
Still congested, though I think it's due to the recent extremes in the weather. Nevertheless, it leaves me feeling like I'm still fighting off this virus. And now Don isn't feeling well. That started yesterday. Not sure what's going on, but I'm doing my best to take care of him because he did such a good job of taking care of me. Poor baby.
But…I have to go into the city today for a final run through of Anastasia. Thursday, the cast moves to the theater and the long tech process begins. Very exciting!
I'm reading Rules of Civility  by Amor Towles and am enjoying it very much. And obsessively following my Twitter feed as this "administration" – I use that word very loosely –  implodes before my eyes.
As Dorothy Parker said, "What fresh hell is this?"
I have to get going, my friends. Today, work. Tomorrow, rest.
Rest in Peace, Robert Osborne. You were and are irreplaceable.
Happy Tuesday.