My friends. I know I haven't been writing very much about what is happening to our country. The reality for me right now is despair and worry and anger – about the state of our country and the clearly treasonous actions behind #TrumpRussia. And as I see more and more actions taken by that man that destroy all of the protections for our environment, our plant life, animal life, and human life, I feel sick at heart in a way that I just can't put into words, don't want to even try  to put into words. More innocent civilian lives lost by indiscriminate bombings. It's now perfectly okay to shoot a hibernating bear cub. The systematic dismantling of anything to do with Climate Change. And on and on and on and on until I sometimes can't even move, I feel so angry and disillusioned.
As our civil rights and the rights of all beings are under attack, as the petty members of this administration try to undo everything that Obama has done, just for the sake of doing it, as the clumsy and inept administration tries to cover up its crimes, and as a certain segment of our population seems to have no trouble with any of this, I trust and know that a much larger segment of patriotic Americans DOES have trouble with it. And I know the truth will come out. It's already coming out. Drip, drip, drip. More lies unmasked.
Or tick-tock, as I've seen on Twitter.
Treason. Treason, plain and simple.
I look forward to the day when indictments come down – and they will – and I'm still dreaming of that perp walk. They are grifters. Con Men/Women. Classless. Without compassion. Money and power are the only things that matter to them. Oh, I forgot – Putin clearly matters to them, as well.
They have staged a coup, but it's temporary. I just pray that we don't lose too much in the time being.
That's all I'm going to say for now. I could write reams, but it's too hard for me right now. Just know that I am not trying to be Pollyanna here on this blog or in life. Far from it. I am fighting. I am making calls. I am doing everything I can to stop this man and his cabinet. Keep fighting. #Resist.
In the midst of all of this, I am sometimes blessed with a lovely gift. This morning, it was this Pileated Woodpecker, swooping down on the dead shag hickory down by the road. I took these photos through the kitchen window with my new lens.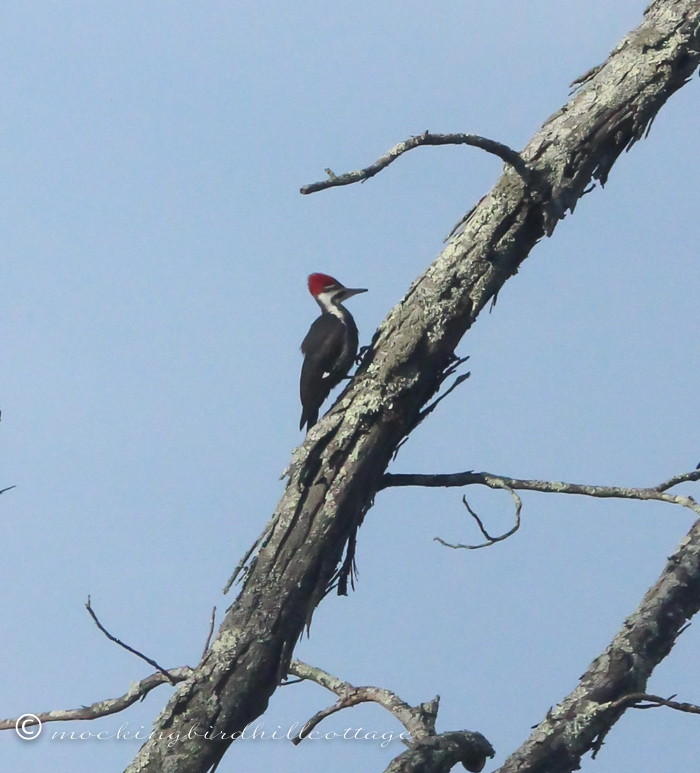 Pileated woodpeckers are the largest woodpeckers in North America.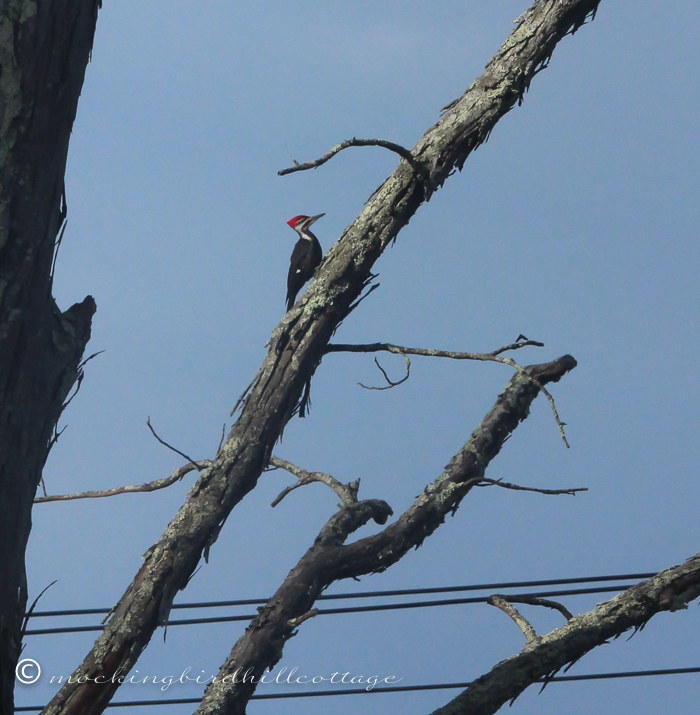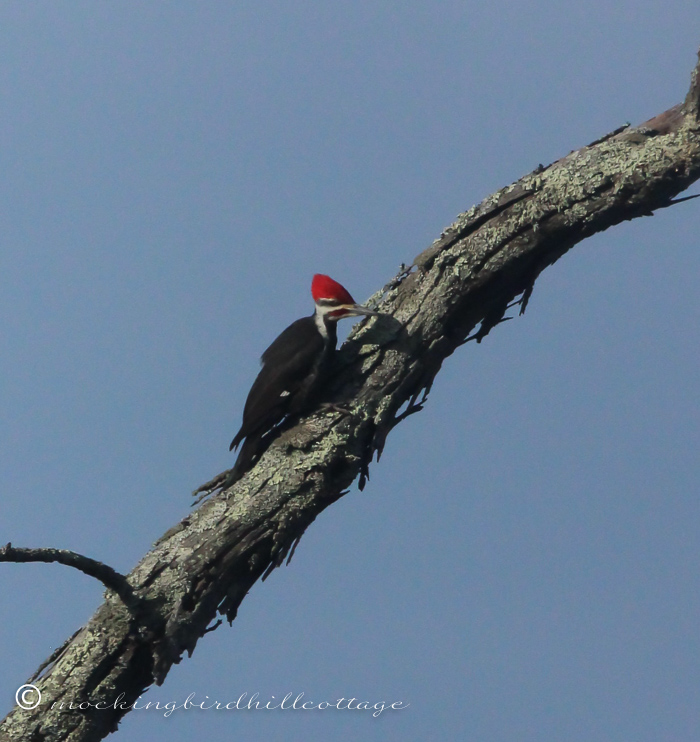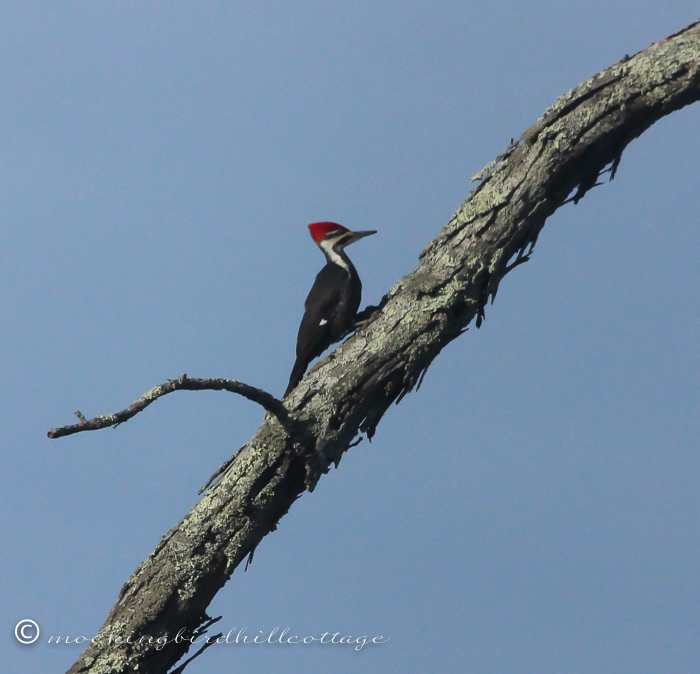 That new lens is coming in handy! I get shots that I would never get otherwise.
Happy Thursday.