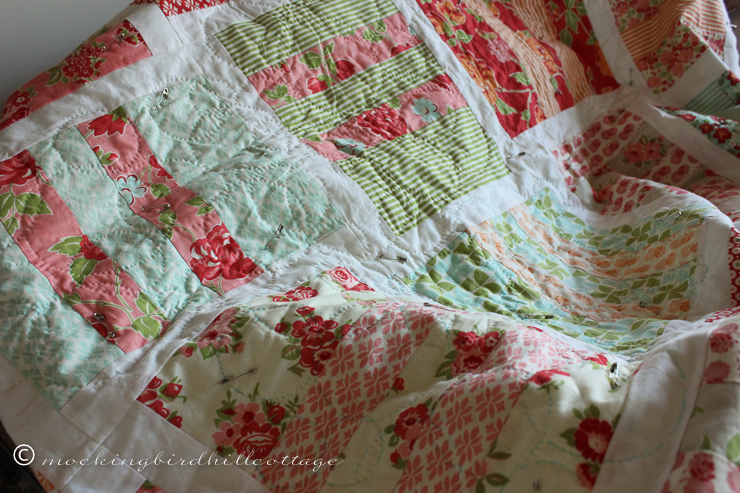 Slow and steady wins the race, though I am far from the finish line. Each of these squares measures 12 x 12, so hand quilting one of them takes some time. Since I find that after about an hour and a half or two hours max, I start making mistakes, that's about all I do a day. Yesterday, I hand quilted while watching figure skating in the evening. But I often do it in the late afternoon while listening to Randi Rhodes' daily show on YouTube. I was a big fan in the Air America days, though that radio station is long gone. I recently rediscovered her and 4 – 6 pm in the afternoon is now my listening/hand quilting time. She's whip smart and tough as nails.
It's still very cold at night around here and I wake up in the morning to frost on the car windows and ice in the birdbath. Spring is taking its sweet time. But as I look at the trees, I see the beginning of buds. And I hear lovely bird song in the morning, along with the beautiful cries of the mourning doves. It's coming.
This morning I walked outside in my flannel PJs and a winter coat to retrieve the New York Times from its place on the driveway. Cold, but lovely. I decided to substitute for Don, who cries out "Good Morning!" to our trees and animal life every morning. He's not here, so I took over. I think I'll do that every morning until he returns. He'll be happy to hear that. And I just might visit our horse friends this afternoon with some carrots. We'll see.
When the heck is Easter? I never know from year to year. Okay. I looked it up. It's April 16th. I'm not into doing a whole egg cup series this year. There are plenty of post in the archives about my egg cup collection. But I'll throw in a photo or two or three in upcoming posts.
Like this one: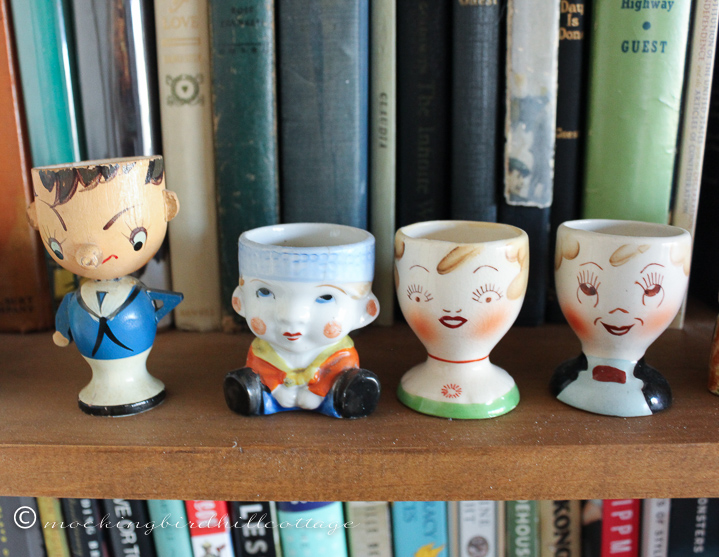 Happy Sunday.