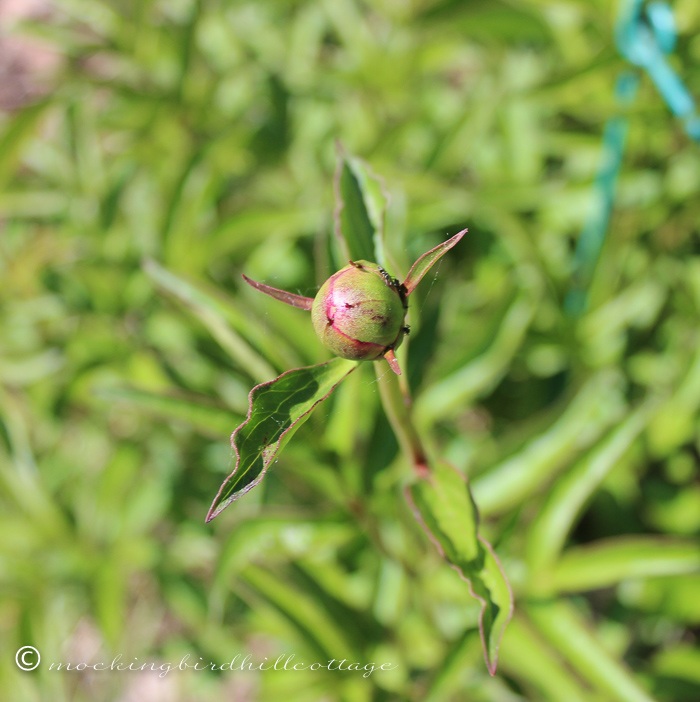 Let's just stop for a moment and take time to honor the favorite flower of yours truly.
They're on their way. I walked down to the edge of the property to where the peonies were planted years ago by a former owner of the property and there they were: nice fat buds, complete with the requisite ants.
This bud is on the peony bush I should have moved last autumn, but didn't. It's under the shag hickory that is growing so tall and using so much energy that the peony can't compete. But there's at least one bud this year. I thanked the peony and promised to move it this  fall.
Our other shag hickory, one of the four trees that made us fall in love with this property, inexplicably died a few years ago and the other shag hickory, which was a tiny baby when we moved in is growing by leaps and bounds. Don calls it Hick Jr.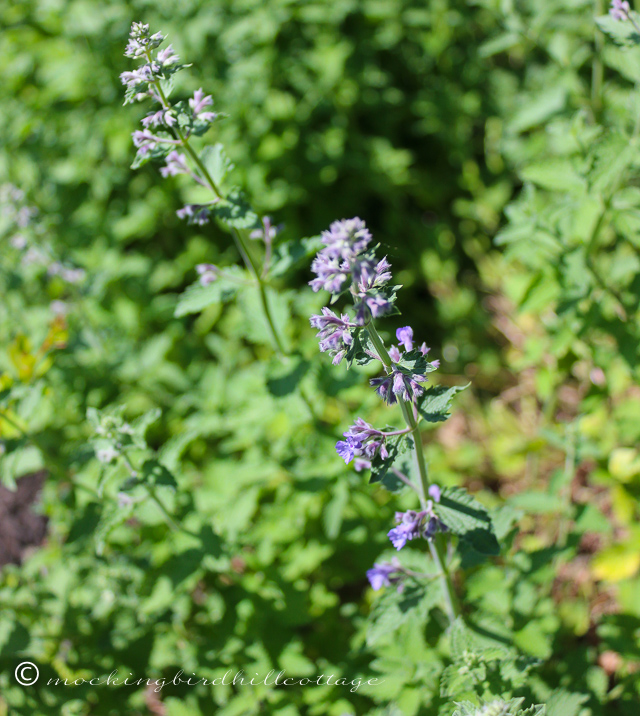 Catmint.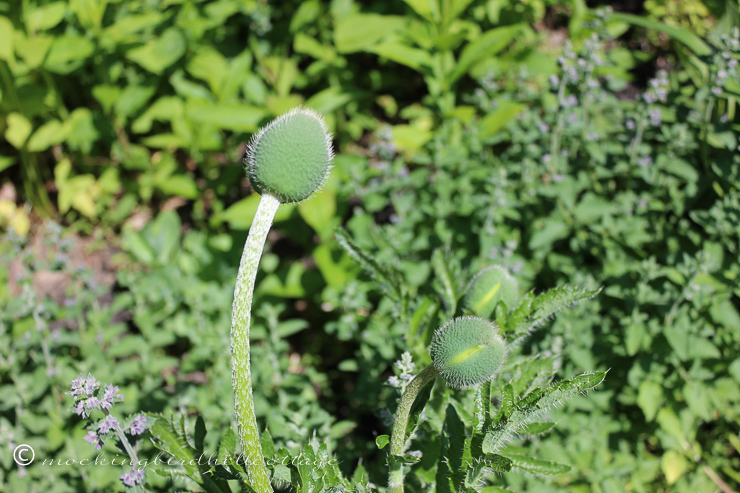 Three poppy buds so far.
I did a lot of work outside yesterday – I'd say I was out there for six hours, off and on. Mulching, moving things around, mulching again, planting, watering…it was a spectacularly beautiful day and I knew it was going to rain today, so I kept at it until I'd finished what I needed to. I felt nicely tired and finally came inside, whereupon I promptly indulged in a cupcake.
Don told me all about the audience they had for Saturday night's show. It was full of Jimmy Buffett fans, some of them had traveled to La Jolla all the way from Texas. In true "Parrothead" fashion, they partied before the show (a conga line was formed) and they were a fabulous audience! They "got" everything, cheered, sang along, and loved every minute of the show. Don talked to several of them after the show and really loved their joy and enthusiasm. Sort of your dream audience!
Finally, I've stopped by the bird nest a few times lately. Right after I found the dead babies, I stayed away for a while. Then a week or so went by and I peeked at it. There was still a trace of the bodies and the unhatched egg remained, but there was also evidence of new nest materials. I thought I was seeing things, but it looked as if the birds had been adding twigs. I checked a few days later – even more twigs. I could still see the blue egg.
Yesterday, this is what I saw: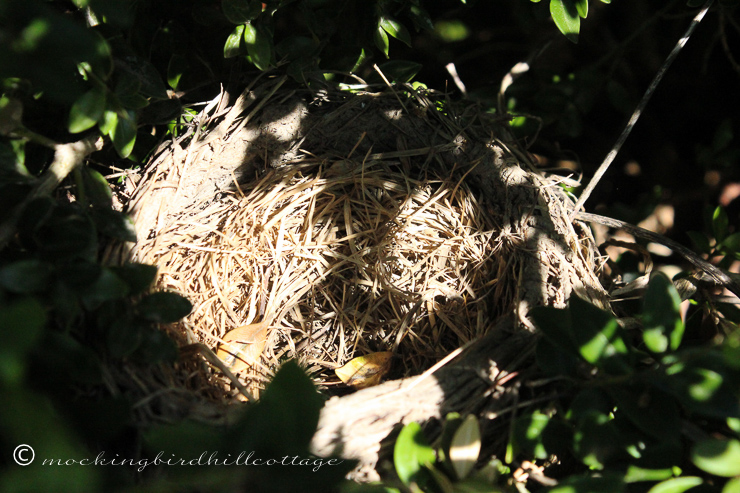 All traces of the remains and the egg have been completely covered. It looks like they're going to go for it again. Such resilience!
I had a lovely bit of Face Time with Little Z last night. That boy makes everything magical.
Happy Monday.