While I'm blogging this morning, I'm listening to "My Petersburg" from Anastasia. Over and over. Sung by Derek Klena, it is my favorite song in a scoreful of favorites. I remember when it was added in the middle of the rehearsal process in Hartford. It's simply great – as is Derek, the young male lead who is one of the nicest people on the planet. And handsome, to boot!
Anyway, it makes me happy. And since I woke to more rain and a forecast that does not bode well for the next week and a half, I'm resorting to music and crossword puzzles and flowers in vases and homemade biscuits and maybe a trip to the nursery to look for plants for the Guy Wolff pots.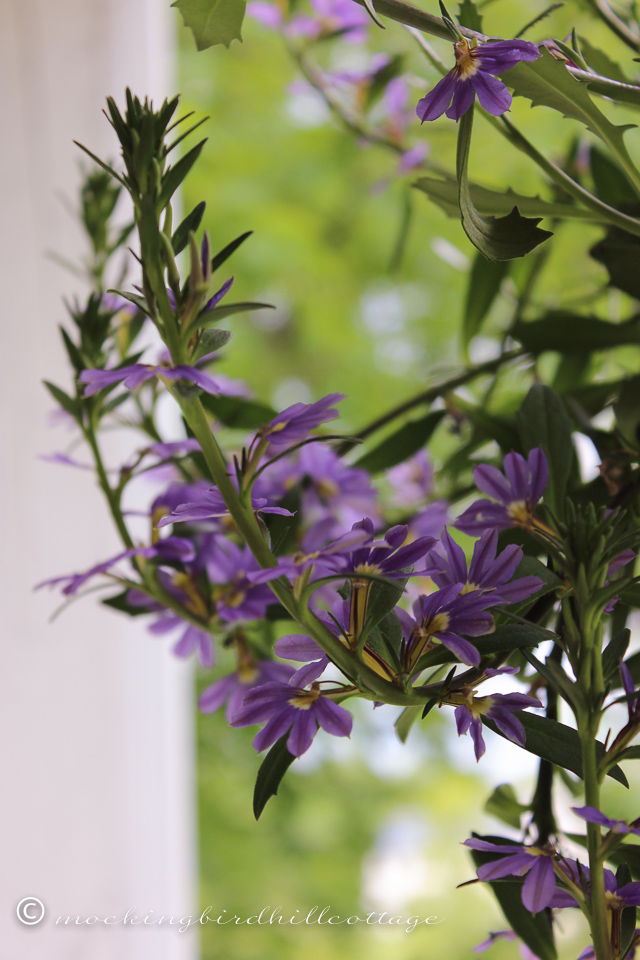 Opening night for Escape to Margaritaville  was a big deal, a joyous and happy celebration. Jimmy Buffett came onstage at the end and everyone sang Margaritaville. There was a huge party afterward and lots of VIPS and producers and Parrotheads. Don had a great time and now everyone will settle into the run of the show. As always, it's hard to know what to do with all the spare time you have once the daily rehearsals have ended. I well remember from my days as an actress. Now, as a coach, I'm usually leaving town the day after opening.
I sent Don flowers. He sends them to me and I thought "Hey, I should send some to him, too! This is a big deal!" If I had asked him if he wanted flowers, he would have said "Oh no, don't bother." But he was delighted by them and I'm glad I did it. We won't mention my panic when I couldn't find out whether they had been delivered. The company I used is supposed to email when the flowers have been "hand delivered" but they didn't. I called them twice and they couldn't get hold of the florist. It was now one half hour until curtain and I couldn't contact Don and didn't want to try to contact him as I knew he would be preparing for the start of the show. Finally, I messaged him (after the show had started) and said that I'd sent something to him and if he had received it, could he message me? At 3 am my time (I was sleeping) he sent a photo of the flowers. Sigh of relief. They were brought to him in his dressing room about 10 minutes before curtain.
The email? It came a day later. Not helpful.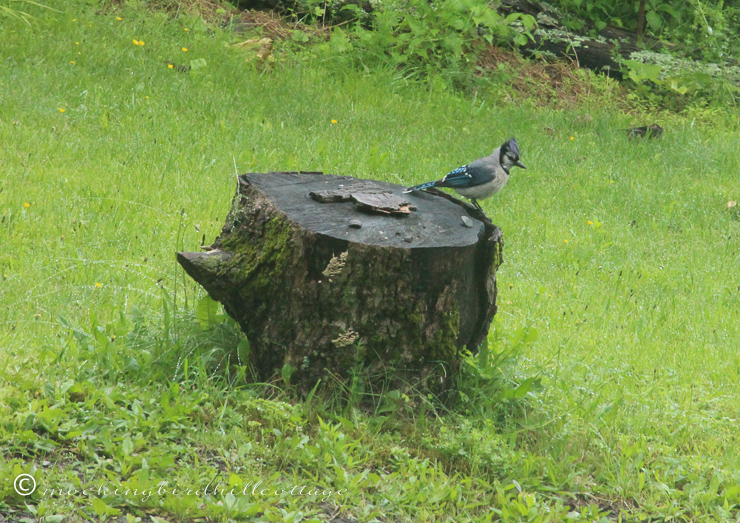 This guy was way, way across the yard and as I snapped several pictures of him, I wondered if he was another kind of jay. I was confused by his gray feathers. But then I googled 'blue jays and gray feathers' and discovered that blue jays look completely blue in the sun but in the shade they look gray because their melanin is more in evidence.
I love learning things like that.
Just as I was finishing this, the free weekend streaming of the Original Broadway Cast Album of Anastasia  ended. Sigh. Now I have to wait for my CD to arrive in the mail in about two weeks.
Happy Tuesday.