Thank you for all the wonderful comments yesterday. Well, make that every day. And don't worry about commenting, I was referring to the times when a frequent commenter suddenly disappears and I find myself worrying about them.
I love that you're there, silent or not. Thank you for that.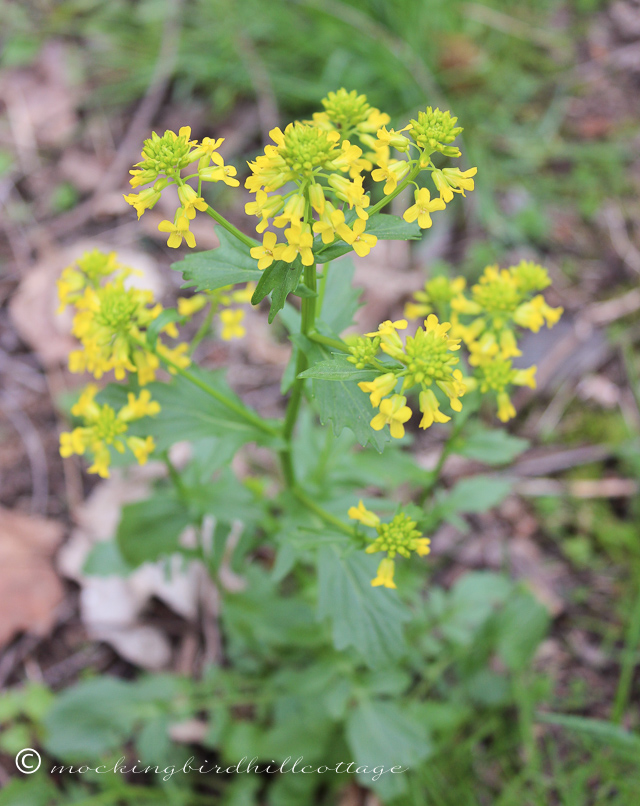 This is a weed that is popping up all over the property. I don't know its name, but it's awfully pretty! Such a pretty dash of yellow. Between these and the dandelions, there's quite a bit of yellow around these days.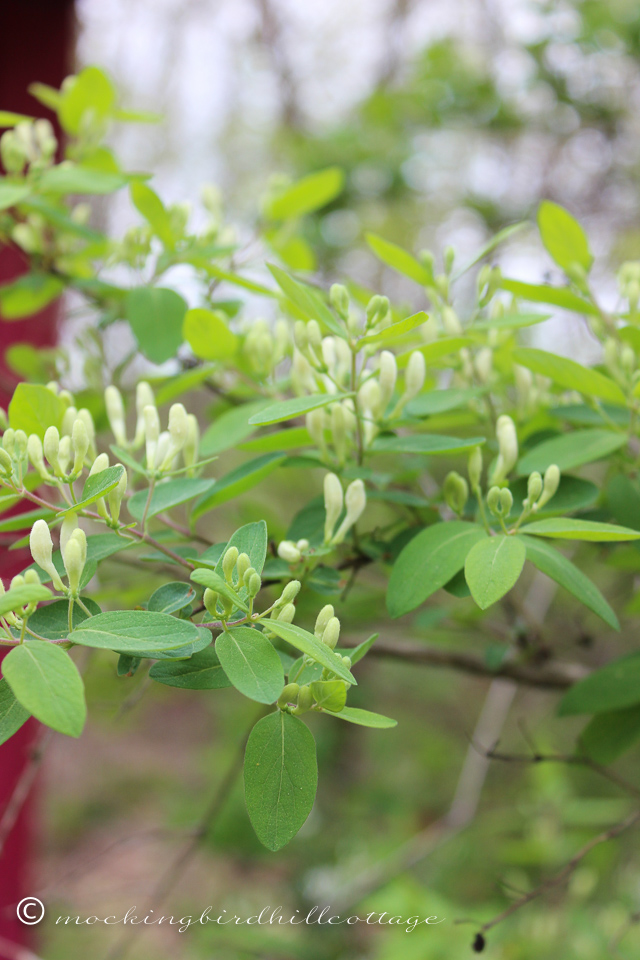 Wild honeysuckle. If there's a scent, it's so faint that I'm missing it. This bush is right by the shed.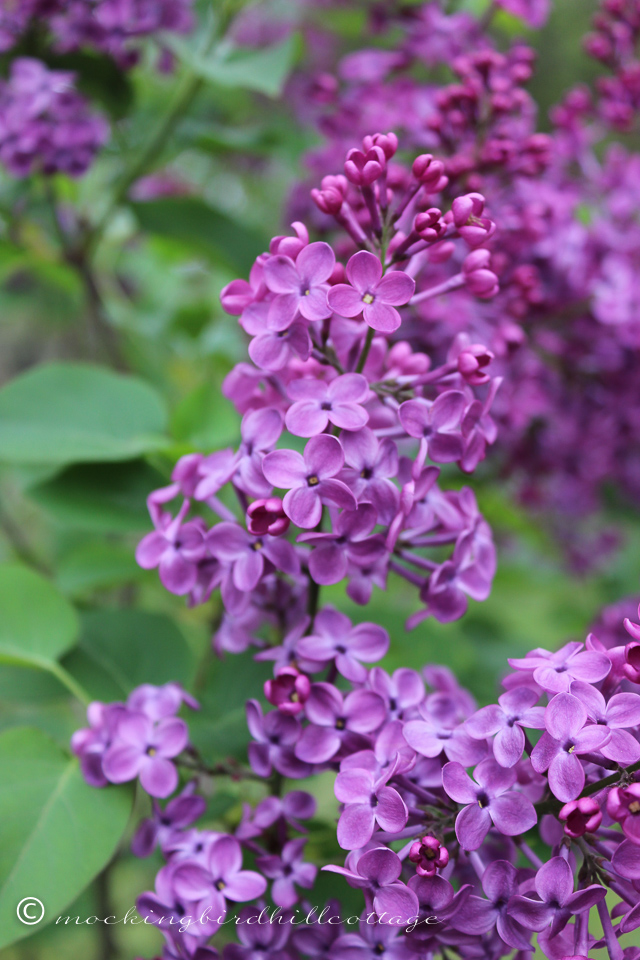 Just because they don't last very long. So there will be lilacs here as long as I can still take pictures of them!
Yesterday, I drove north to visit another HomeGoods store (looking for more cushions for the porch) and I marveled at the seemingly endless variations of green everywhere. Truly astounding! I did find some more cushions and I'm awaiting the bench cushion I ordered for the glider to be delivered. Once I get that, and once I put the other Adirondack together, I'll show you what I've been doing. It's all about color and lots of it. I've been texting photos to Don and he's very excited. Nothing earth shattering, by the way, but rather a sprucing up of the sitting area on the porch. It needed it.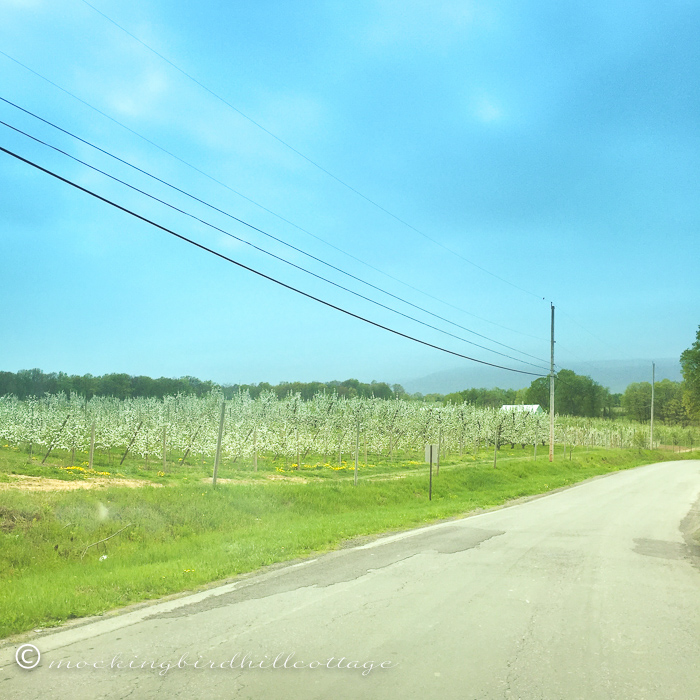 We are known for apple orchards around here and everywhere you travel there are apple trees in bloom. It was gloomy yesterday as I took this photo, so I brightened it up a bit. This particular road has row after row of apple trees and it's quite stunning. I'll try to get more photos when and if the sun comes out again!
I'm going to sow my morning glory, moonflower and zinnia seeds today. Then to the nursery to buy some mulch and some impatiens.
Happy Tuesday.