Since tomorrow is supposed to bring at least two inches of rain, I'm going to shower you with lilac photos. The blossoms may not be there after tomorrow.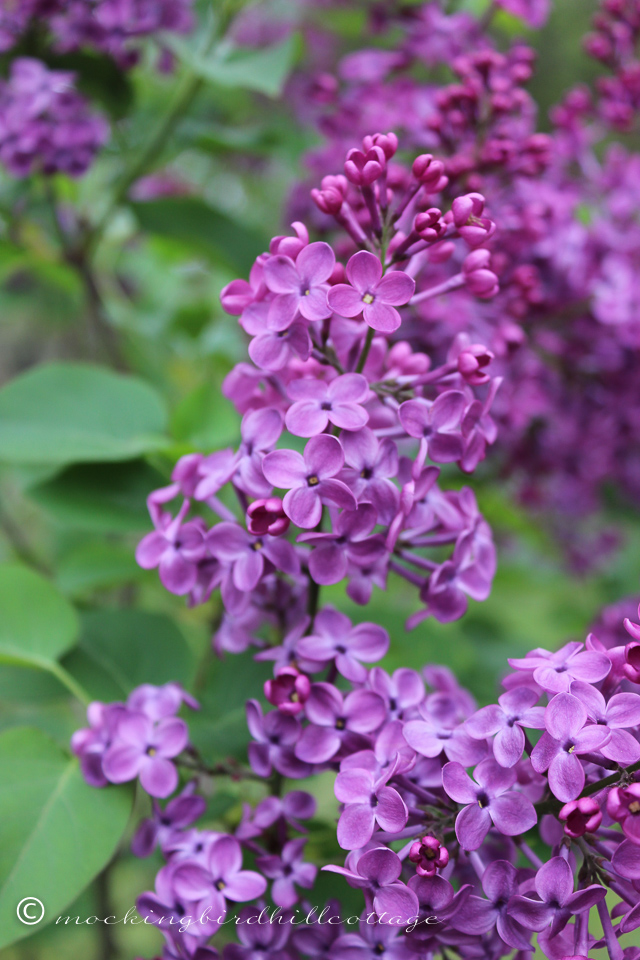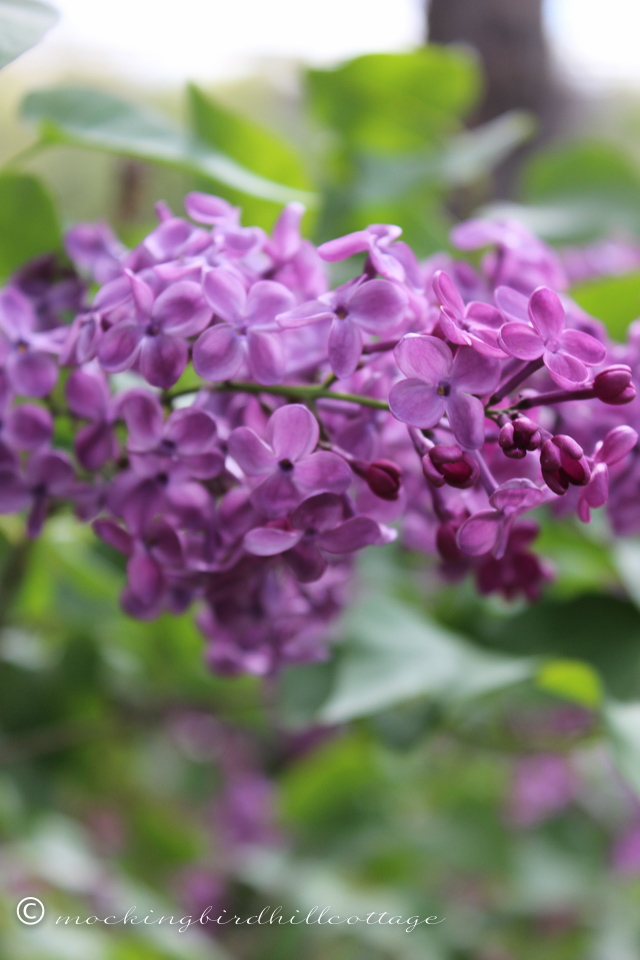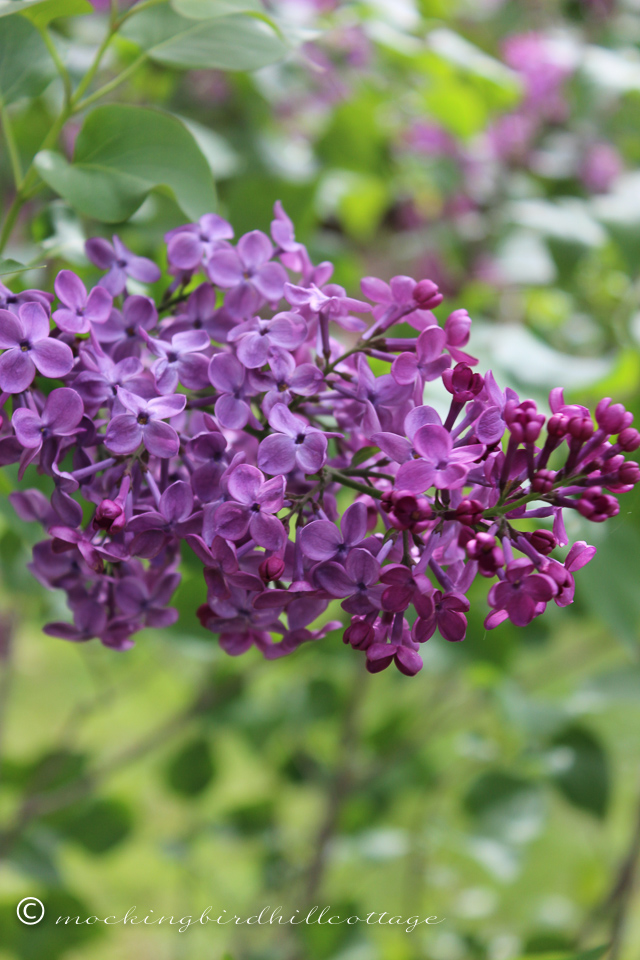 I never cut lilacs to bring inside – I tend to be that way about all my garden flowers, wanting to enjoy them in their home in the gardens – but I may reconsider. I bring peonies inside when I know they're going to be trampled by the rain, so I may do the same thing with some of the lilacs.
I finished planting/sowing my moonflower seeds yesterday. I brought the porch plants inside because of the frost advisory. Hopefully – fingers crossed – this will be the last time I have to do that. I'm more than ready to plant my porch pots and the barrels by the funky patio.
Another pass at the front lawn is on the docket for today – a day or two earlier than I would prefer, but it will get totally out of control if I leave it until after Friday and Saturday's rain.
I'm happy with the new look of the porch – now the weather has to cooperate so I can enjoy it out there!
Happy Thursday.