Seen around the cottage: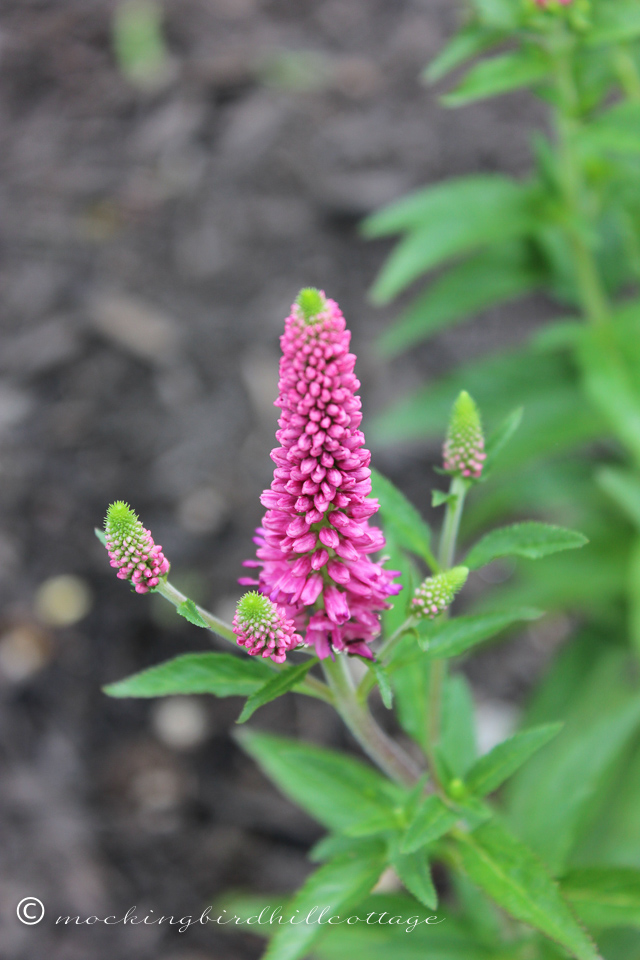 Pretty flowers in the Memorial Garden.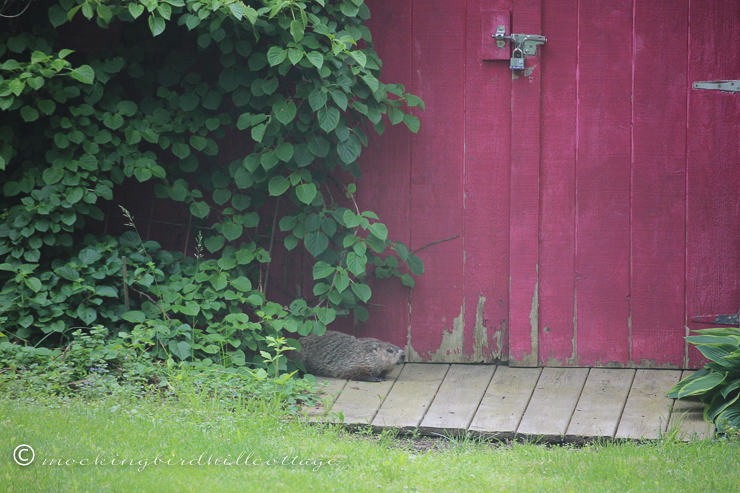 Henry made a rare appearance.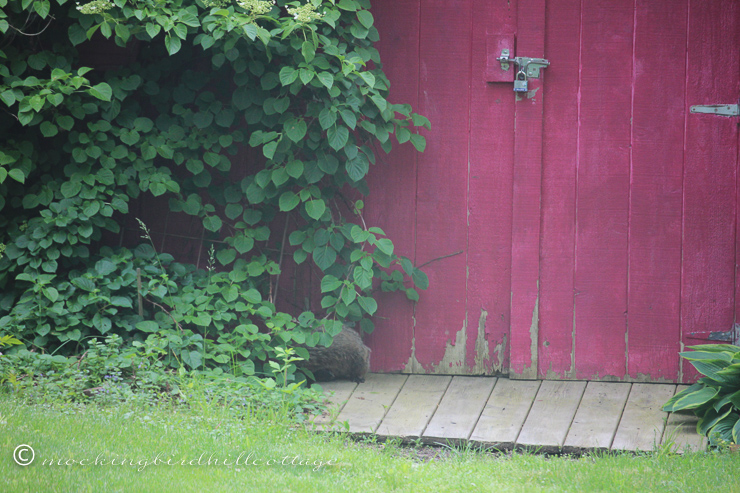 And the he got scared and retreated.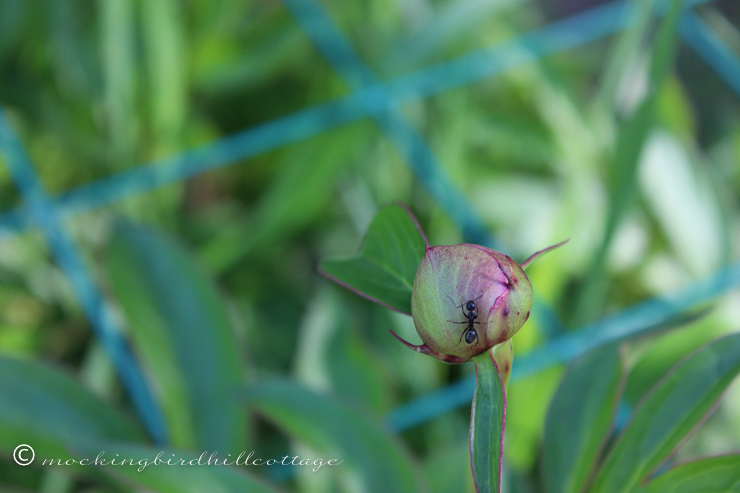 Ants and peony buds go together.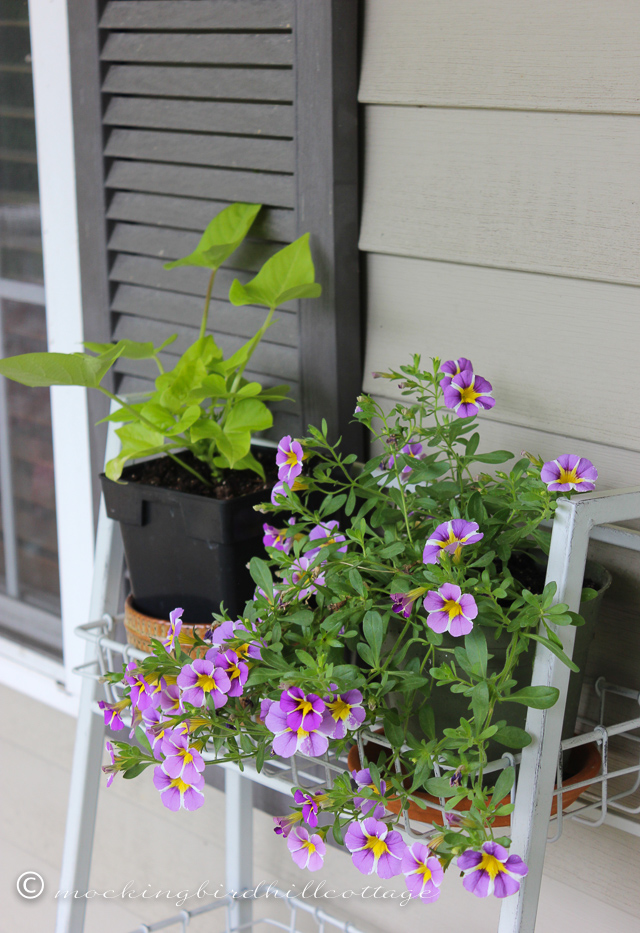 Flowers are blooming on the porch.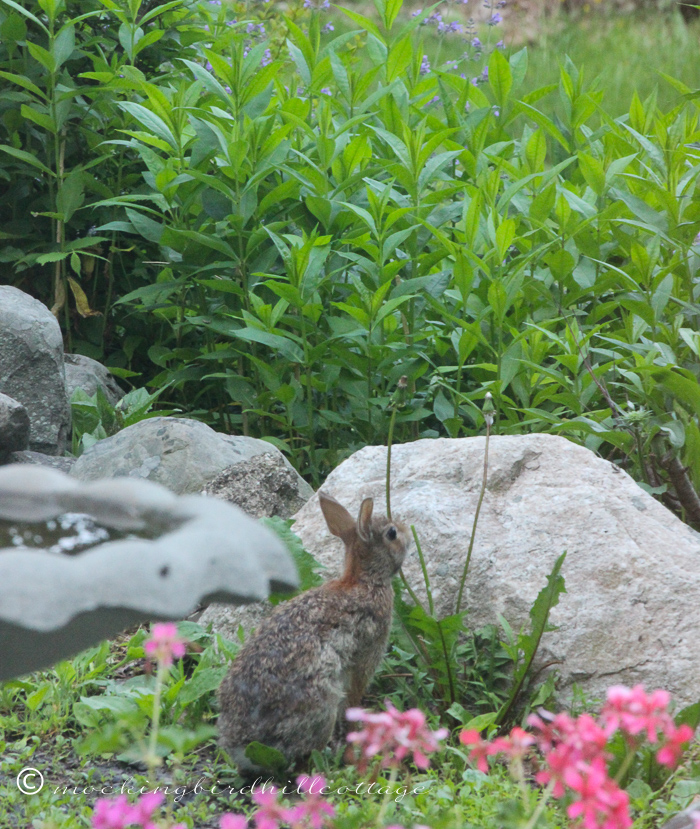 Two young bunnies were dining this morning.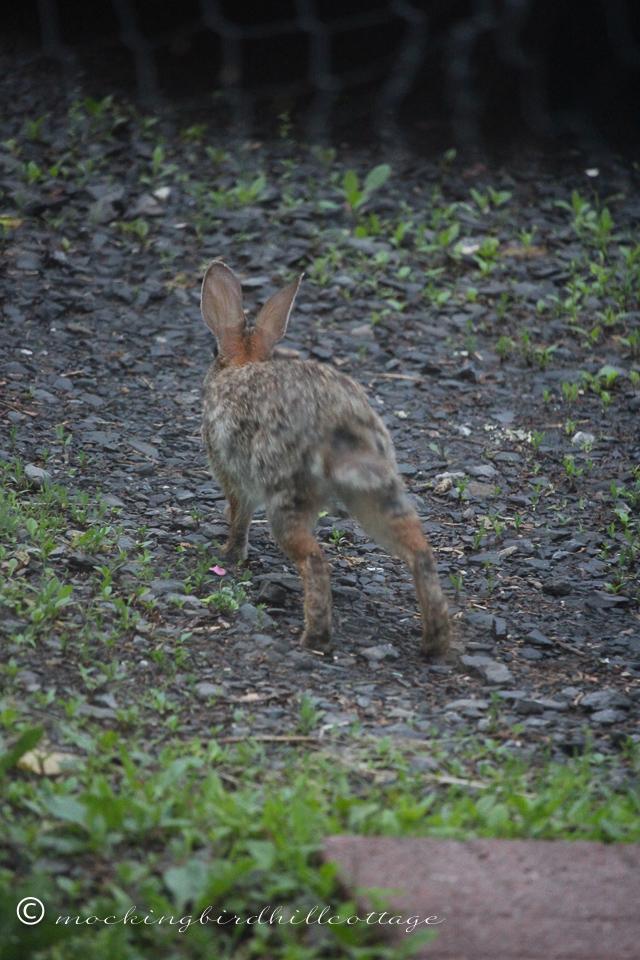 Love the ears.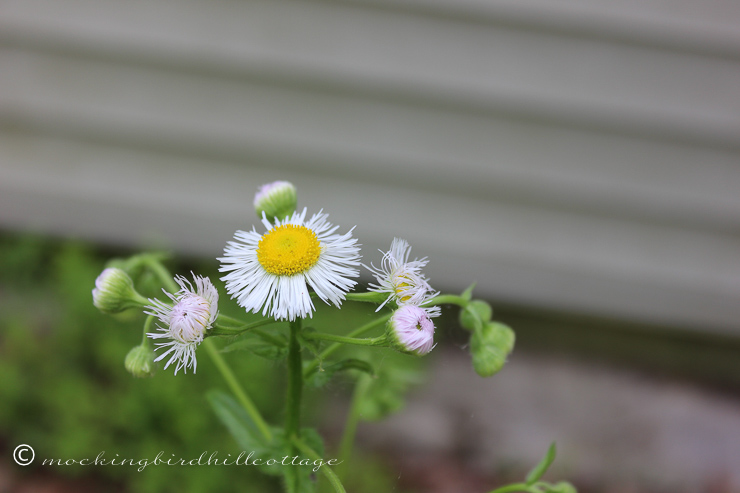 Fleabane in bloom.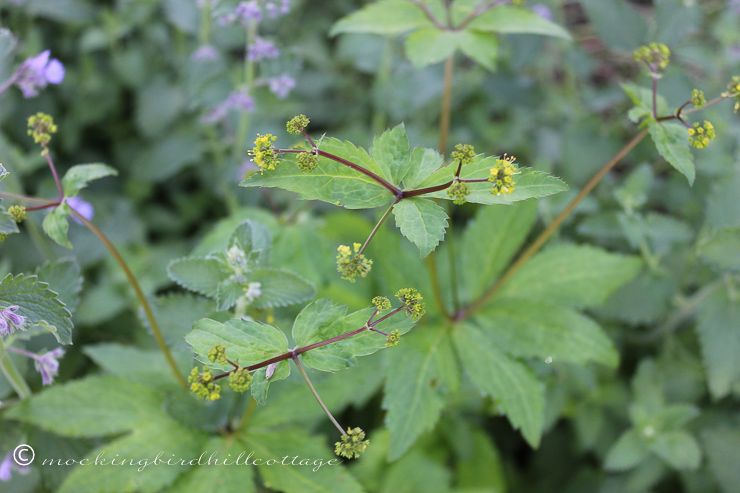 Flowers on the volunteer Clustered Black Snakeroot – which has herbal/medicinal properties.
It's a low-key weekend. That's good and bad. I have a three day expanse of time with very little happening. Good. And Don isn't here. Not so good.
His show opens tonight. Jimmy Buffett has been there all weekend and he rehearsed Margaritaville  with the cast and made a surprise appearance at Friday night's curtain call. The audience went wild. He'll be there tonight as well. His band is also there with him.
If you remember, Don auditioned for him and Jimmy was also there at the start of rehearsals. Don tells me that seeing the show for the first time was very emotional for Buffett. It's the first time he's heard Margaritaville  sung live by someone else, as well as the rest of the score. Tonight promises to be very exciting for everyone involved.
Happy Opening, Don!
And Happy Sunday.