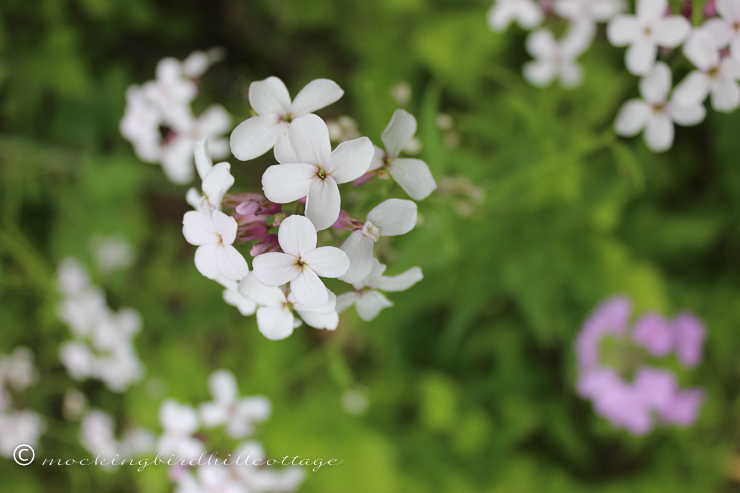 It's always wildflower time on this property and right now, Rocket aka Dame Rocket (sometimes referred to as wild phlox) has started blooming all over the property. Yesterday, as I drove around running errands, I could see it everywhere.
It's really lovely and the scent is heavenly.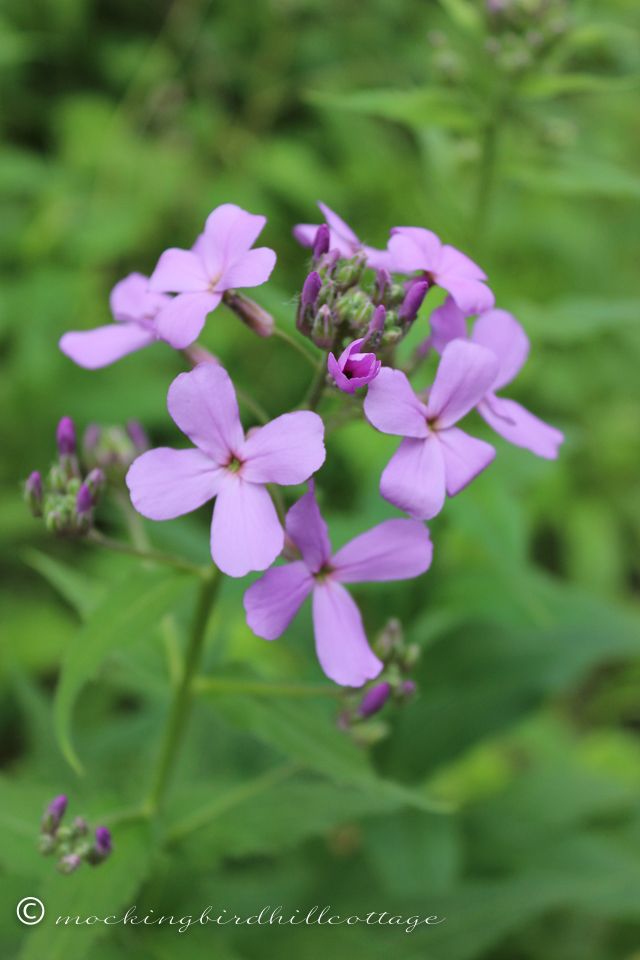 Fleabane is also blooming right next to the house.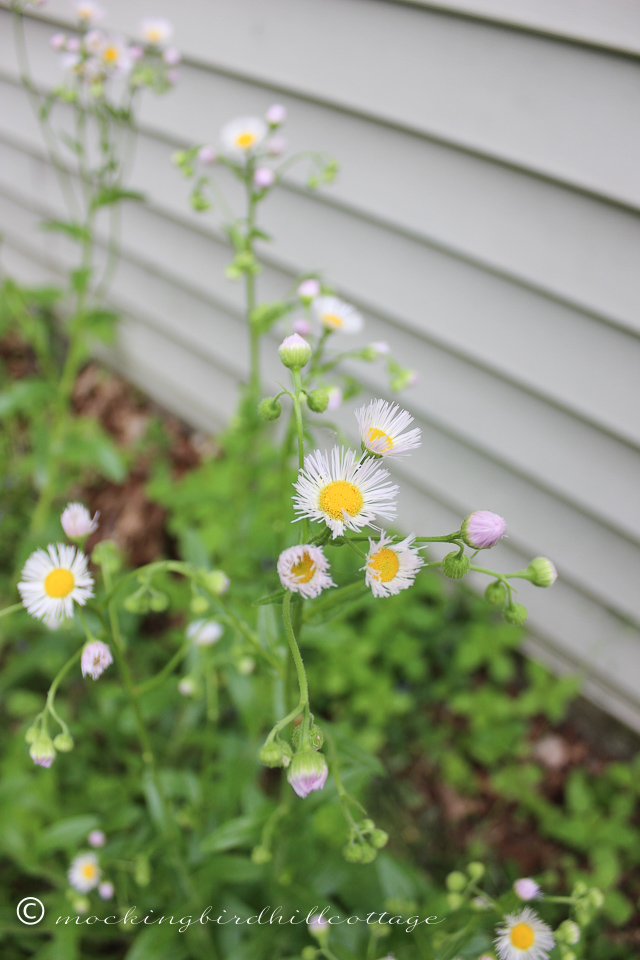 The unopened flowers are pink – isn't that neat?
I woke up feeling edgy and blue today. It's another gray day but I don't think that had anything to do with it. I'm trying to shake it off because I certainly don't want to go through the entire day feeling that way.
Yesterday was a busy day with lots of errands. After I returned home, I mowed the lilac side of the lawn and the back forty. Then I potted some plants. Needless to say, at the end of the day I was very tired. I fell asleep twice while watching the television – missed the entire last segment of Rachel Maddow!
A bit more mulching today and some weed-whacking and the usual watering of the plants and seedlings. Rain is on the way for tomorrow.
I've been noticing that the grass in the corral isn't growing nearly as well as it used to. Then it hit me: we don't have a dog anymore and the dogs routinely 'fertilized' the corral.
Sigh. Missing my dogs and my husband.
Profoundly sad about the heartbreak of Manchester. The world we live in has become a world I do not recognize; nor do I want to.
Happy Wednesday.