Except for snow, we had a bit of everything around here yesterday. The day started out with rain. Thunderstorms were predicted, but the sun came out for several hours and the weather forecast changed to no storms. Then in the late afternoon, the sky darkened and I checked the weather app. Oh. Severe thunderstorm watch. And we got a doozy. Thunder, lightning, torrential rain, and hail. Then the sun came out. And then, at about 10 pm, another thunderstorm.
Whoa, Nellie.
From the day: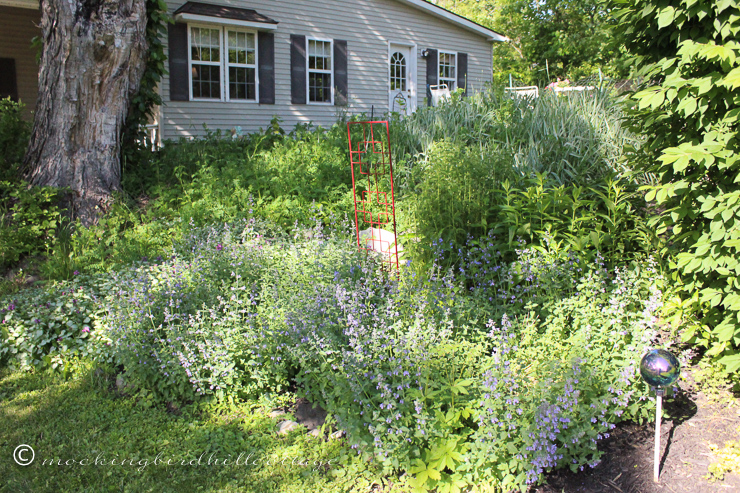 I recycled. I weed whacked. I pulled weeds. I ended up mowing the entire front lawn on a very humid day. We don't live in an area where there are orderly plots of land with orderly grass that grows in an even, orderly way. Nope. We have different kinds of grass, weeds within the grass, buttercups in the grass, etc. So when it starts to get out of hand, it looks uneven and messy. So after all the rain, I was itching to mow the lawn. And I did.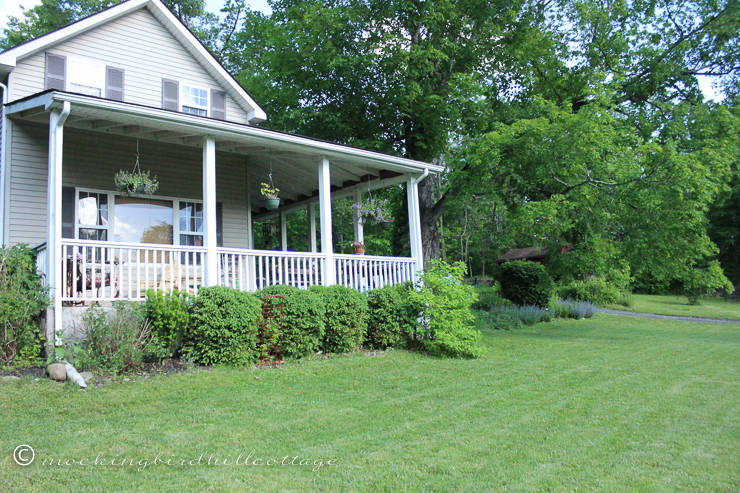 After I took a break and showered, I went outside to take some pictures. I love a freshly mown lawn!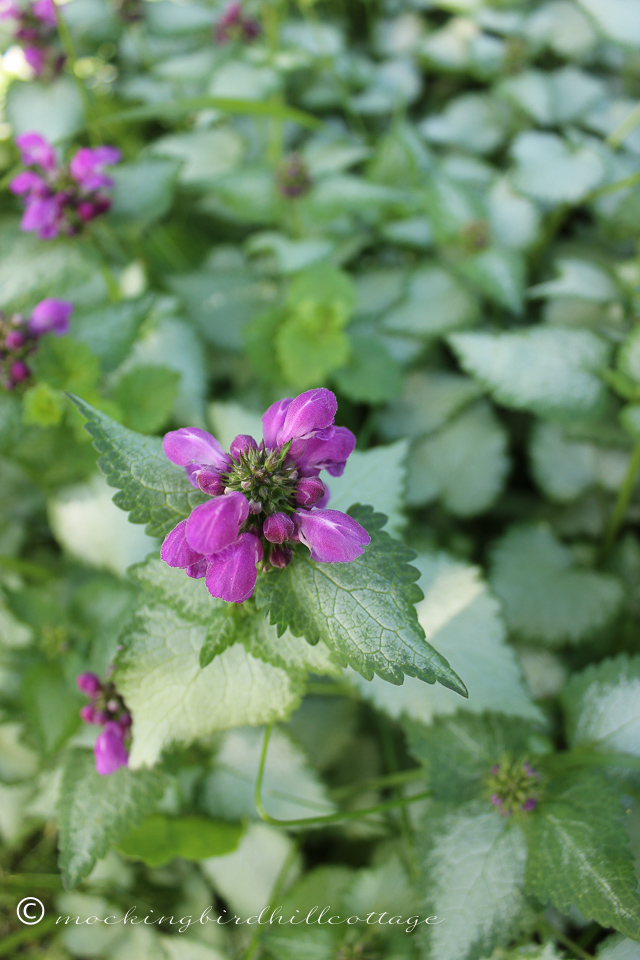 The dead nettle is blooming
As I was taking these pictures, the sky started darkening and that's when I realized we were under a severe thunderstorm watch – which became a warning.
Back in the house.
After the rain, birds were everywhere, looking for worms.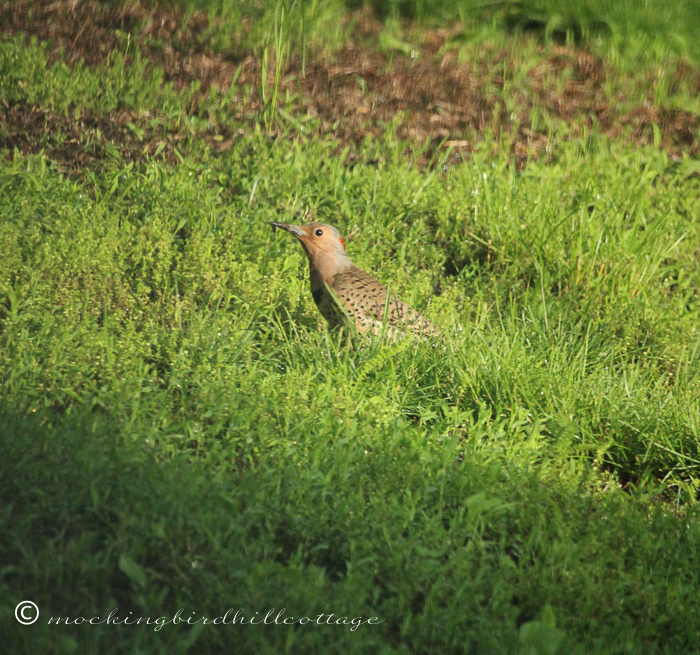 This female northern flicker was in the corral.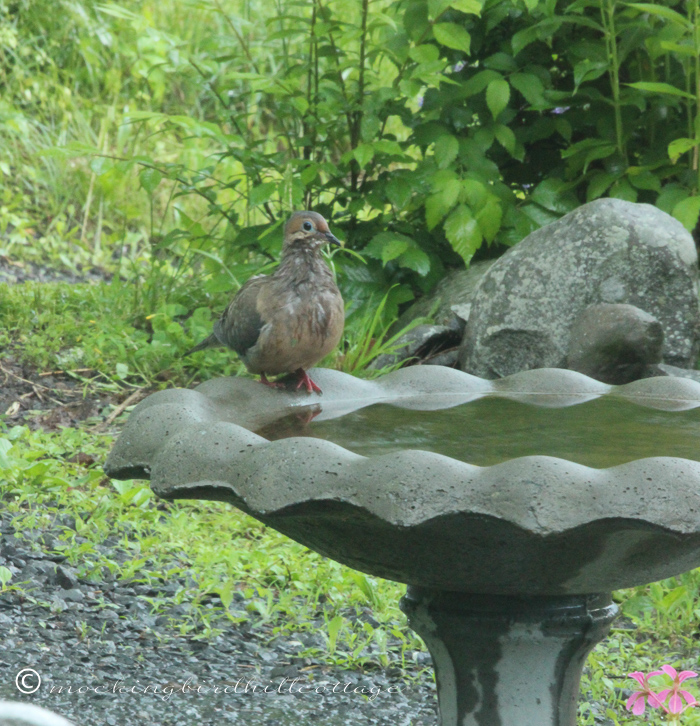 My lonesome dove had clearly been caught in the rain.
And spotted way, way off in the woods: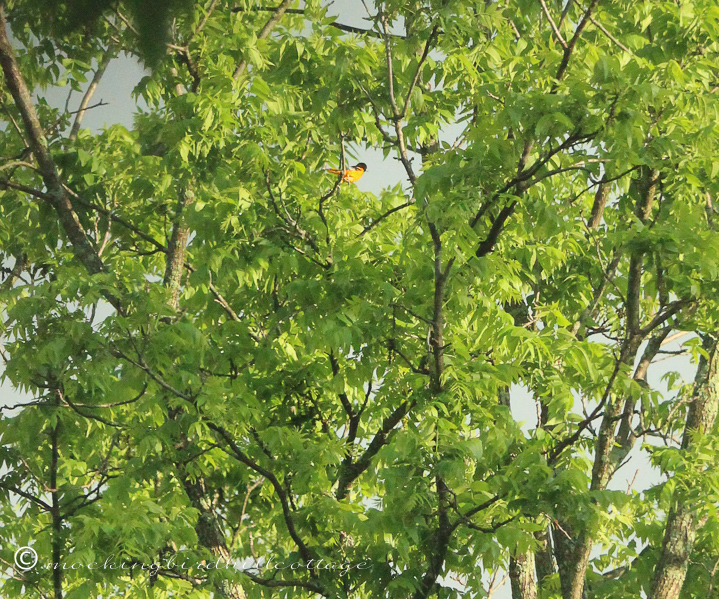 A baltimore oriole.
This morning, as I was waiting for my coffee, I saw a hummingbird and a bunny rabbit within inches of each other. Alas, no camera.
I've seen two young mourning doves resting on the porch railing on two different occasions. Newly fledged, I imagine. And after the storm yesterday, I saw four mourning doves together, looking for food. So I'm surmising that the two young doves are the progeny of the pair of doves that live on the property.
Now, if only my lonesome dove could find a mate. The pair chases him/her away. Breaks my heart.
Happy Thursday.