I hope everyone had a lovely day yesterday.
We did.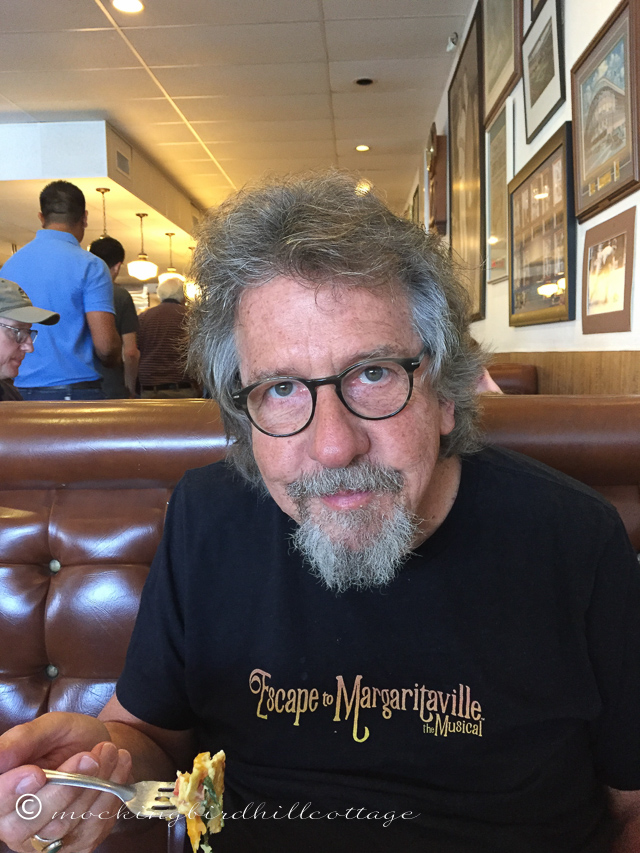 We started off the day with breakfast at the famous Harry's Coffee Shop in La Jolla. It's been there since the sixties and there's nothing better. I sat across from this guy – so, so good to gaze upon this dear face once again.
Then we walked around that particular area of La Jolla. We went into a bookstore I used to go to when we lived here, the wonderful Warwick's. La Jolla is beautiful.
Then we headed to Ocean Beach, which is where we met 23 years ago at our friend Kathy's Fourth of July party. She lived a block from the beach.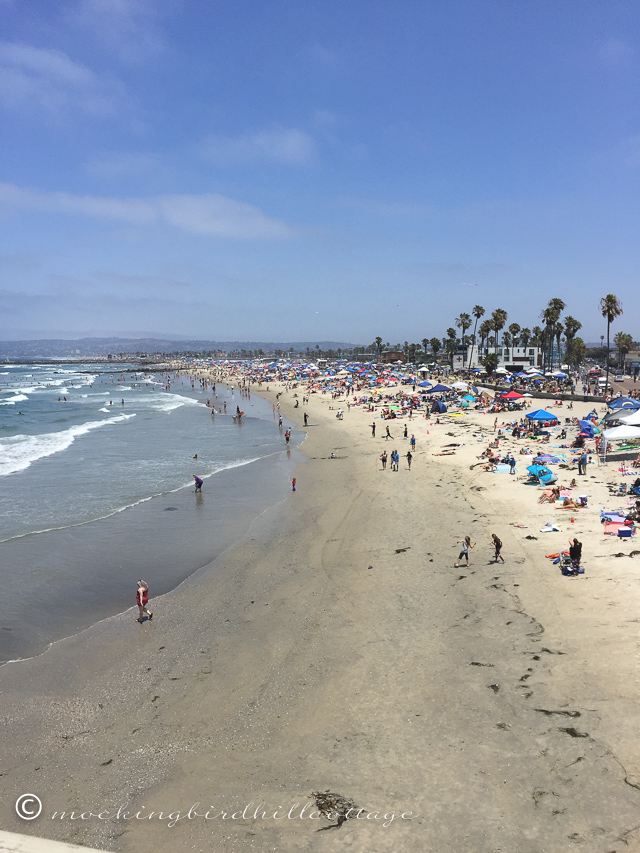 Just down that beach and beyond the point was the site of our first meeting.
Every beach was packed. People with tents, with elaborate all-day set ups for friends and family. It was a bit too crowded, frankly, but I really appreciated seeing everyone frolic and celebrate. They had to arrive early in the am to stake their claim to some area of the beach sand and each set up was quite elaborate. And everyone was having such fun, especially the little kids.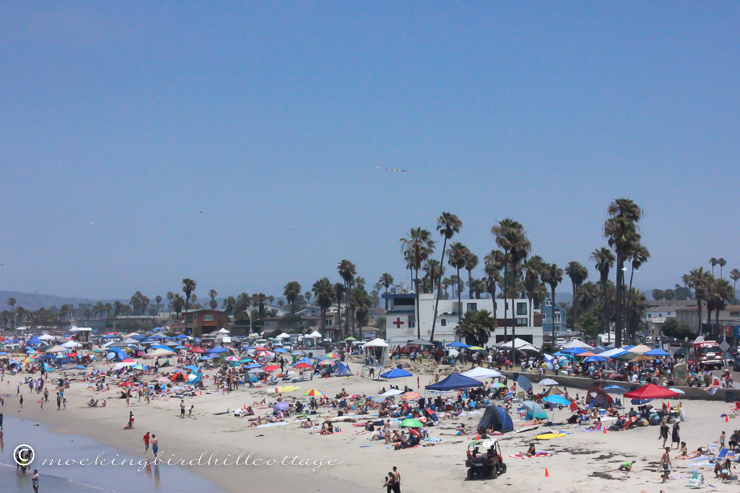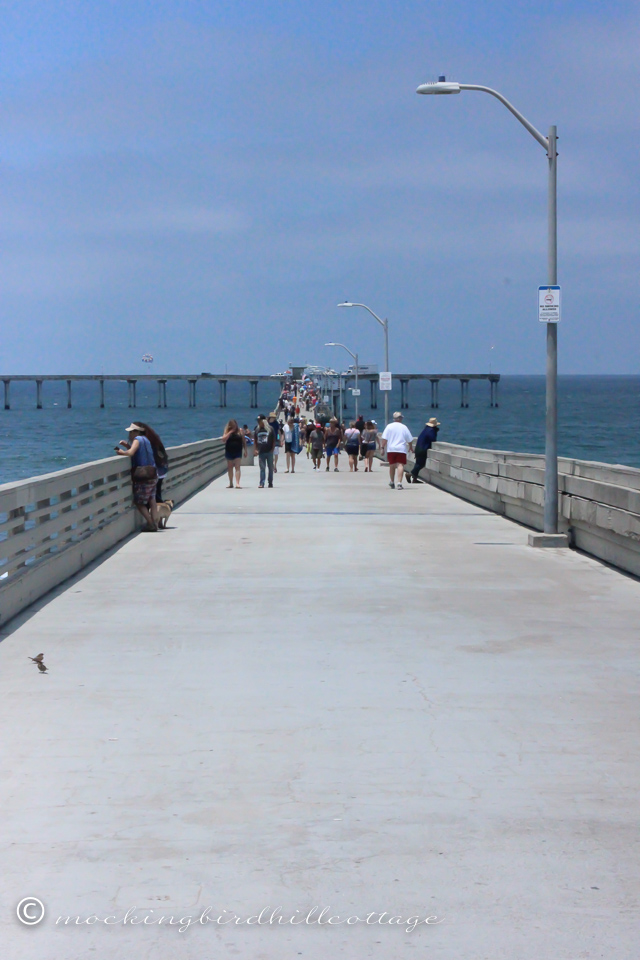 The Ocean Beach pier, where we happened upon a guy proposing to his girlfriend. Everyone applauded and we congratulated them. As Don proposed to me on the Fourth – four years to the day after we met – we told them they couldn't have picked a better day to make that commitment. They were delightful and so happy.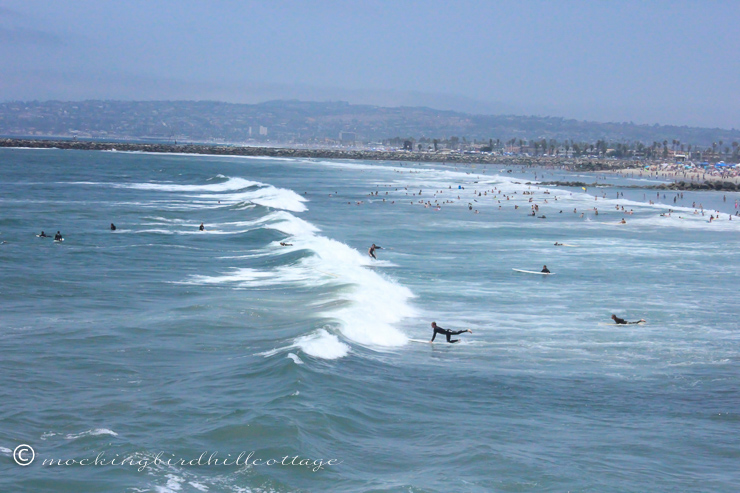 Surfers at OB.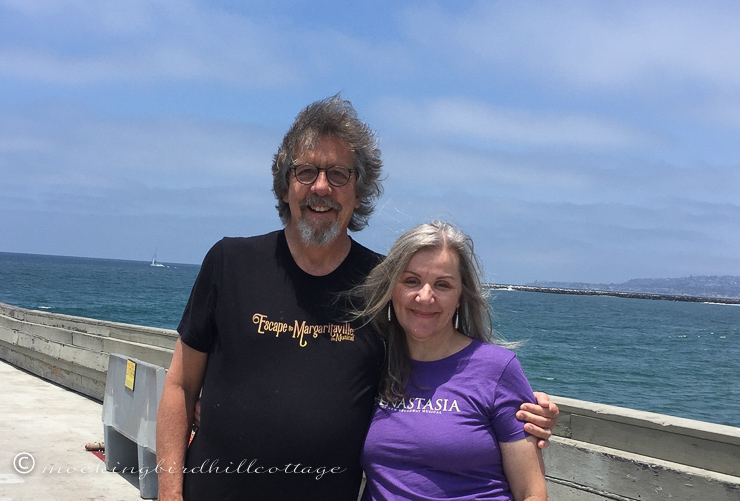 We asked a nice lady to take our picture.
No, we didn't plant wearing our show t-shirts at the same time. But, it was sort of neat!
I like this photo a lot.
After a stop at the apartment (actor digs are not very big and this apartment is particularly small; don't get me started on the small bed) we went to La Jolla Shores beach, where Don has been body surfing lately. Just as crowded, if not more, than Ocean Beach, but Don's parking karma somehow got us into the parking lot (which had been closed) and into a spot right by the beach entrance.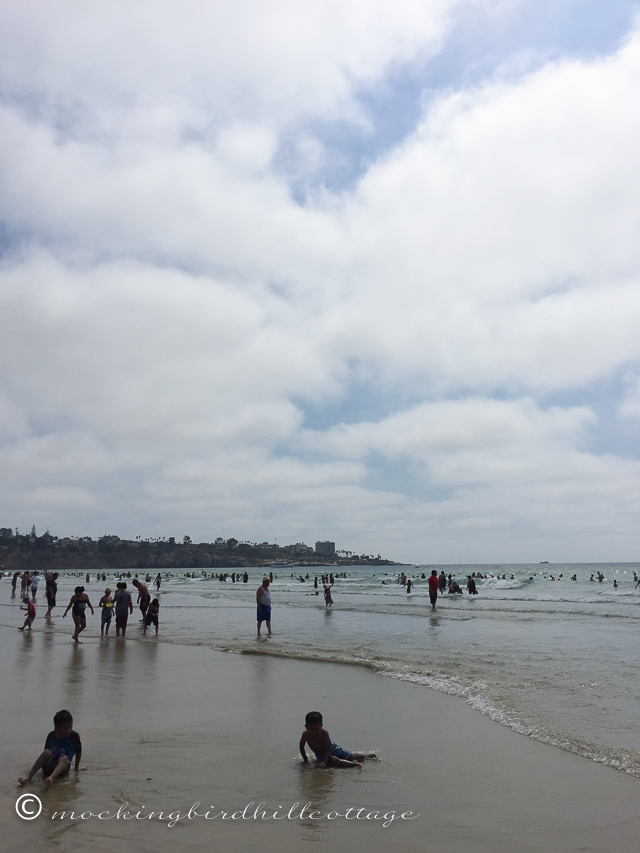 It got overcast as the day went on, but that was a blessing, I think. Not as hot as it could have been.
We stayed there for a few hours. At one point, we walked to a restaurant where we dined on delicious portobello mushroom burgers and spicy fries. Then back to the beach.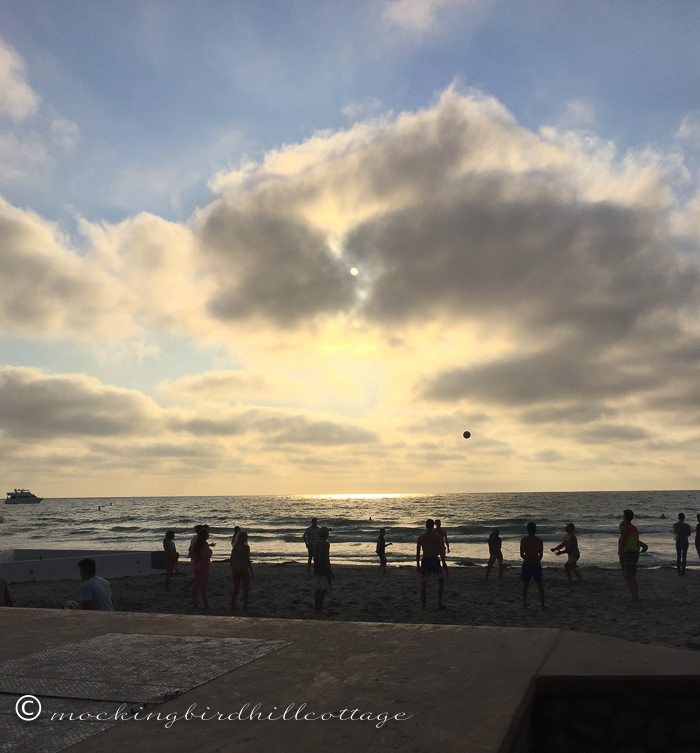 We considered staying for the fireworks, since we also watched fireworks on the day we met, but we were tired. So we headed back to the apartment.
I'm still coping with the time change, with adjusting to sleeping in the same bed as Don. It's a full-sized bed, instead of our California King, and it's too damned small for two tall people. And to hearing Don snore. I'm sure we're both longing for our bed at home!
Today? I see the matinee of Escape to Margaritaville!
Happy Wednesday.