Good morning!
It's another deliciously foggy morning. I love the mystery of fog, the soft edges. I guess it's not at all surprising that I love mysteries, is it?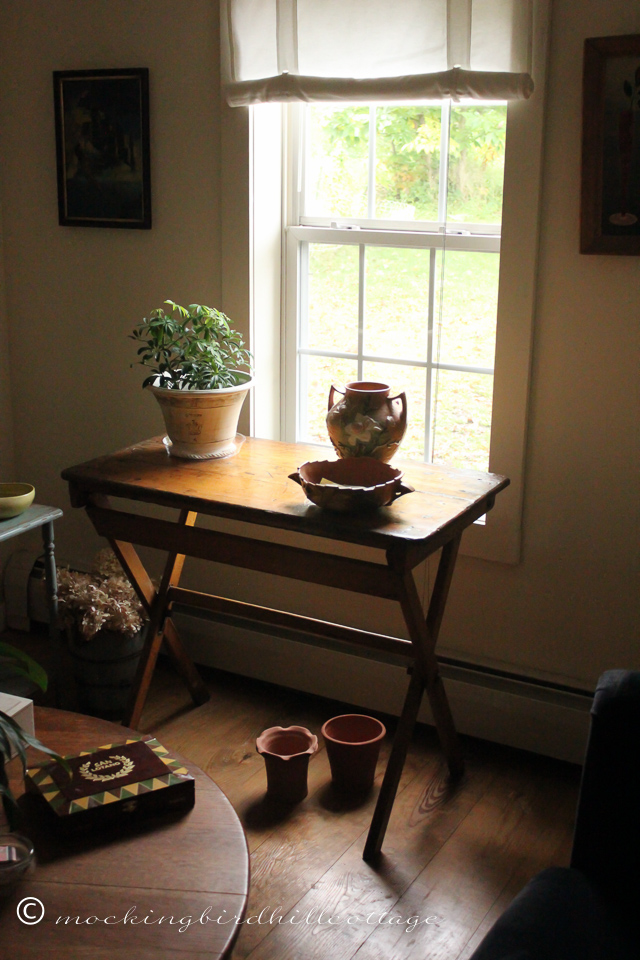 Taken just a couple of minutes ago: the living room in the early morning light. I love the different wood finishes, the textures, the color of that blue table and chartreuse piece of Russel Wright pottery, the Roseville and the Guy Wolff pottery, and a splash of green in the shefflera. Oh, and the dried hydrangea in the corner.
Shadows and light.
I finished totaling and sorting through all our receipts, typed up the deductions, and sent them off to our accountant in Los Angeles. Sigh of relief.
Today I will study the script for Shadowlands. I'm doing some dialect coaching on a production in New York and that starts (for me) on Monday. As soon as this post is finished, I plan to make my second cup of coffee and sit on the porch. I must take advantage of it while I can!
Don smelled gas in his apartment yesterday and sure enough, there is a leak. So they turned off the gas. It will take a couple of days to fix – luckily he's coming home for a day. The furniture was temporarily rented by the management company and, except for the bed, it's ridiculously uncomfortable. The sofa is the kind you might find in a dorm room – in fact, only someone 18 or younger could lounge on it without his/her back going out. Don had a discussion with management and they agreed to find replacements. Yesterday, they brought a different chair which is definitely more comfortable (update: Nope. It's not, per Don), but for some reason, they attempted to replace the sofa with a sofa bed (???) and it was so awkward and big that they couldn't get it up the stairs. Why a sofa bed when he has a bed already, I don't know. There's been a lot of traffic in and out of his apartment this week – I know he's looking forward to some peace and quiet.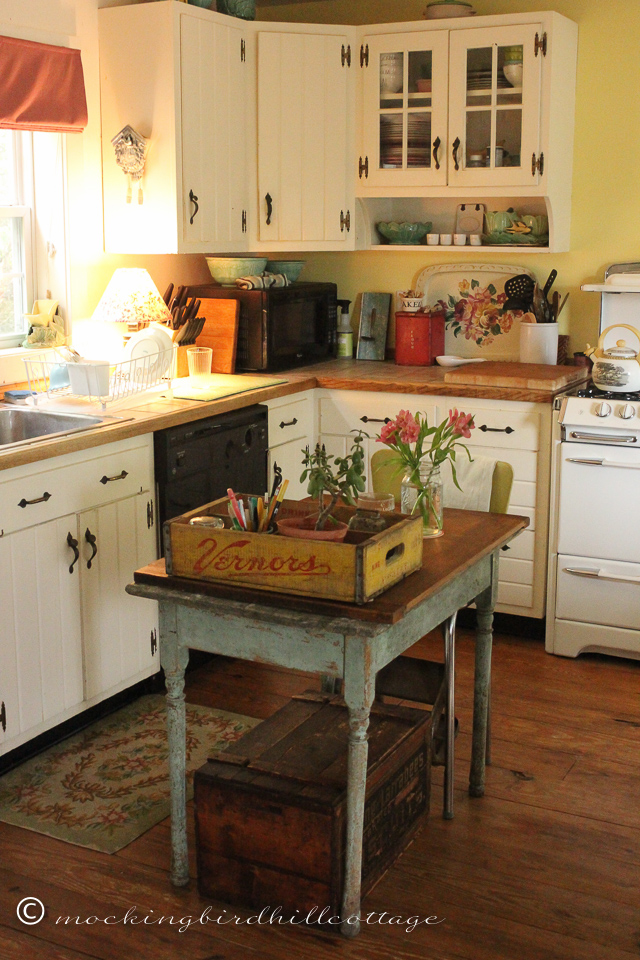 Thought for the day – As a baked potato lover – truly, it's one of my favorite foods – I'm going to say it: A potato baked in Stella's oven puts all others to shame. It's changed my potato-eating-life.
I've reached nirvana.
Happy Saturday.