In the early evening, I sometimes stand just inside the kitchen door and look at the buds on the morning glory, trying to figure out how many are far enough along to bloom the next morning. Last night, I think I came up with twelve.
There are fifteen flowers this morning.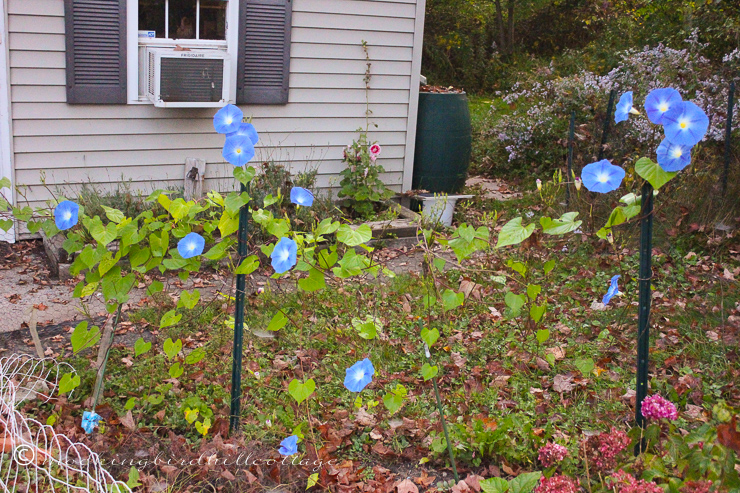 It's a foggy morning, so this is the best I can do. All that loveliness!
And the other planting, in the chicken wire fence garden, has a bloom.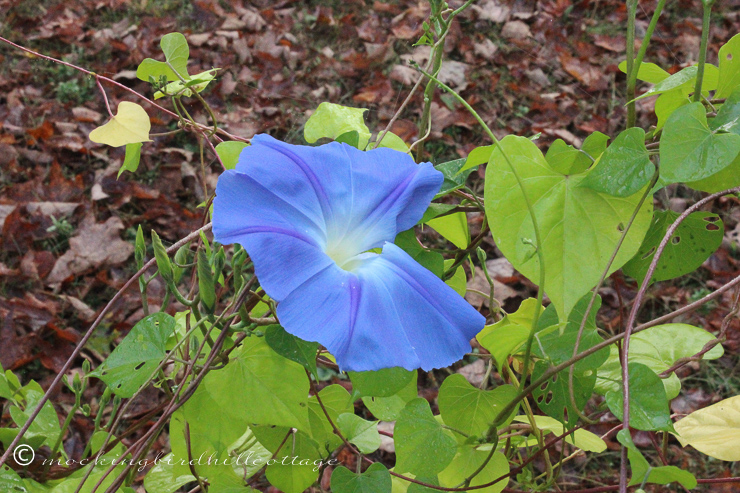 And a lot of buds.
Then there's the other batch of morning glories, the petite version, that have been blooming all summer and continue to do so.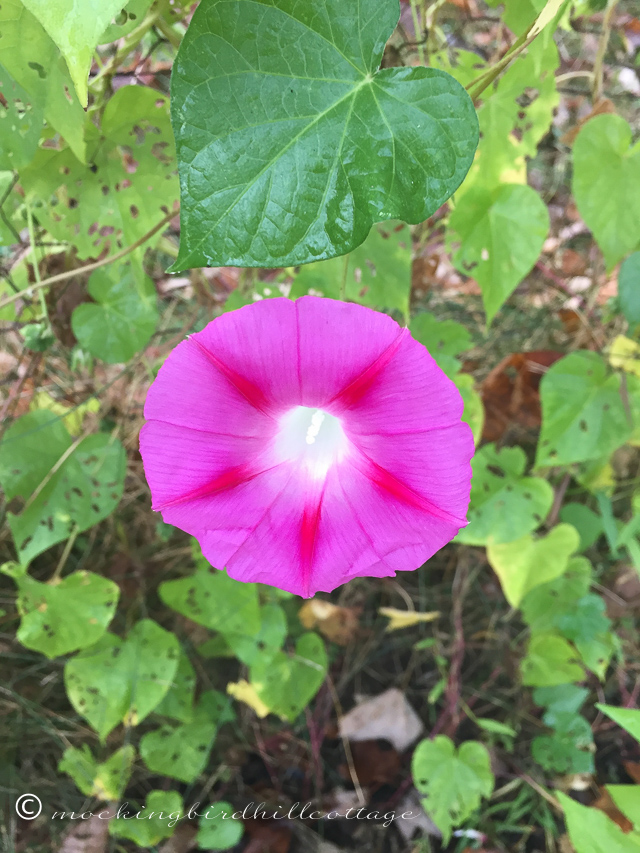 And the ever wonderful zinnias, late summer/early fall beauties.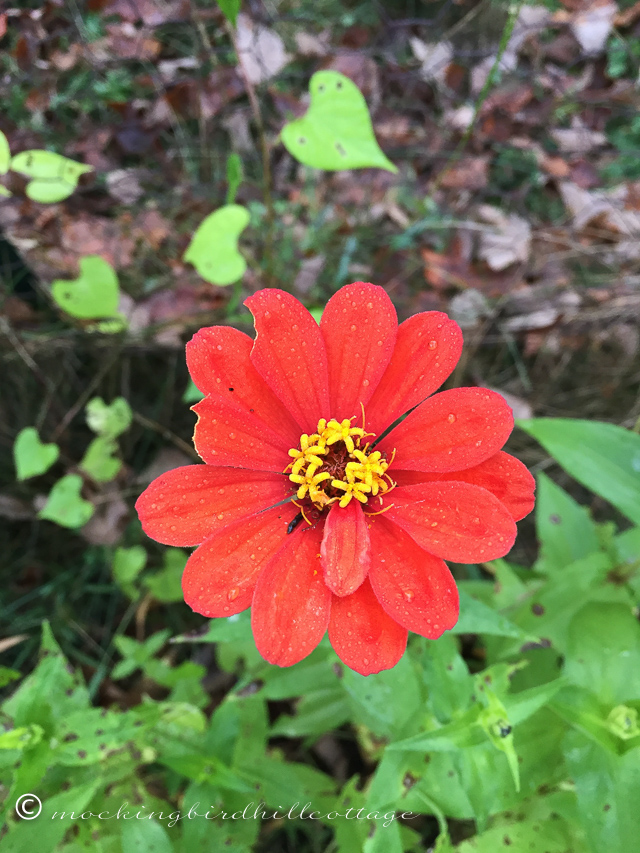 As all of these flowers happen to be planted in the memorial garden and chicken wire fence garden – right outside the kitchen window – I am blessed with their beauty throughout the day.
I've been so scattered lately, what with working in Hartford and driving home on my days off, going into NYC here and there to coach, along with Don being away and coming home on his days off. It's been hard to concentrate on any one thing, including the latest Louise Penny, which I've been reading in bits and pieces.
This morning, I said, "Enough!"
This is one of my very favorite authors, as you well know. She deserves more of my time. So I've been reading since 6:30 am. I finally took a break to write this post, only because I don't want to be getting close to the ending only to have to stop to take care of business.
She's a stunningly talented writer, which is an understatement. More on that later. I'm going to close now and get back to the book and the rest of my coffee.
Don is going to finally get to see the Broadway version of Anastasia  tonight. Yay!
Happy Wednesday.