First. I don't know what to say – there are so many tragedies playing out right now. The earthquake in Mexico which is gut-wrenching in its devastation, another hurricane barreling down on the Caribbean with Puerto Rico in its sights, and name-calling and taunting on the floor of the United Nations that is taking us to the brink of nuclear war. And once again, they're trying to take health care away from millions and millions of Americans, including the Medicaid that my nephew depends on.
My heart breaks for those who have lost loved ones and homes in Mexico – a country that has generously offered us aid again and again in the face of our tragedies. My heart breaks for everyone, everywhere. We are living with such uncertainty, such constant stress, and it is taking a toll.
I have no wisdom to share. I just wanted to take a moment, a quiet moment, in the midst of pretty pictures.
Prayers.
Moving on.
I mowed yesterday. I raked piles of leaves. And it's really hot and humid around here for September. It's going to be 86 degrees tomorrow! Anyway, I was drenched. But I did do something I haven't had time to do lately. I walked around the property and took some pictures.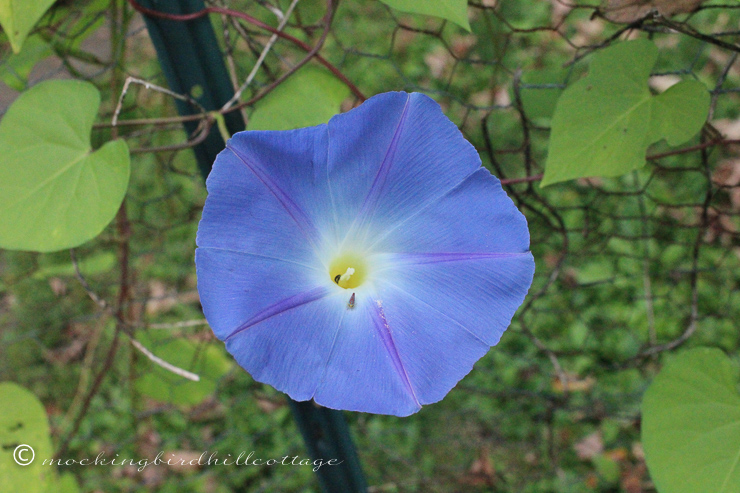 Yesterday's morning glory.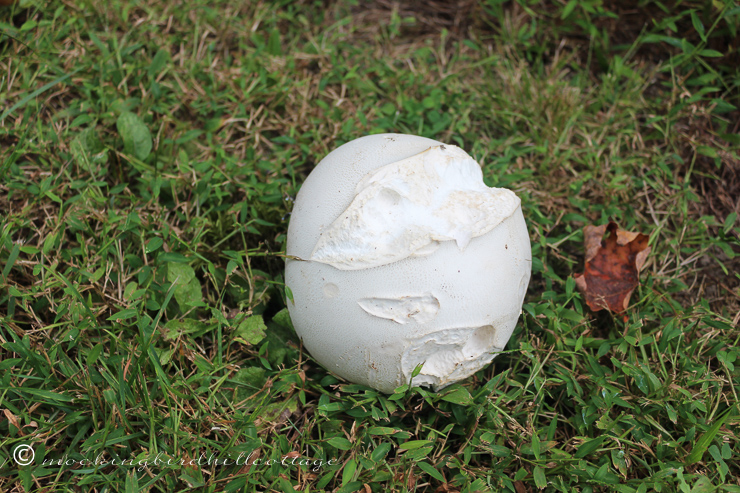 This mushroom/fungi is about the size of two baseballs. It's on the edge of the lawn near the woods. This shows you how wet it's been here. I'm letting it stay because I want to see how big it gets!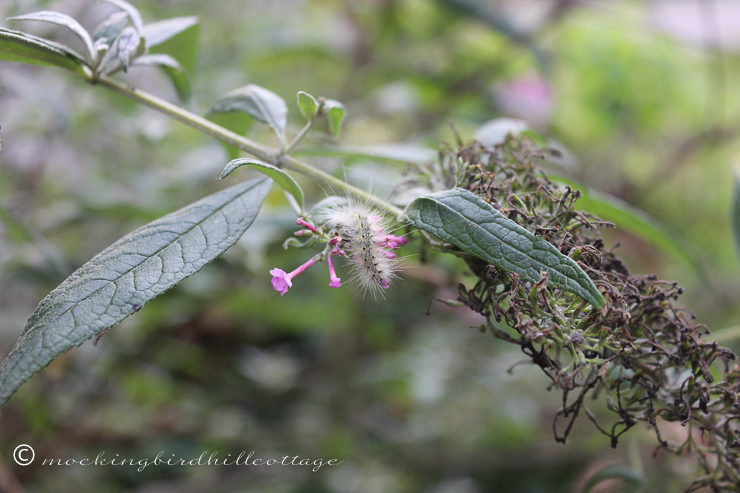 In the butterfly bush, this beauty.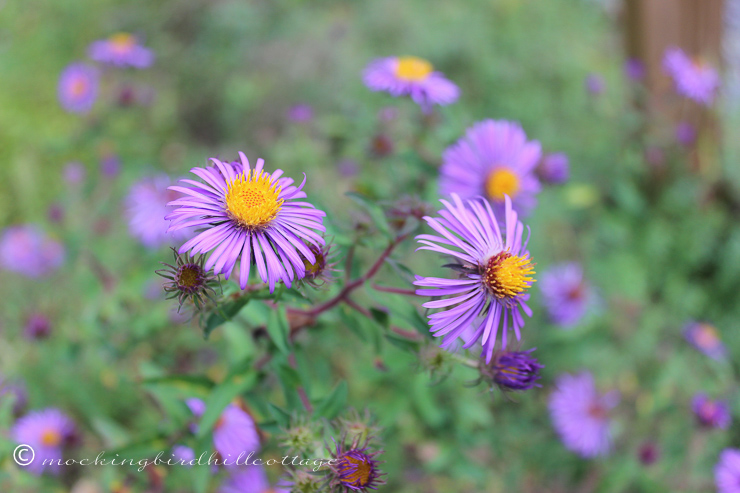 Around here, autumn brings the most beautiful wildflowers, like this New England Aster.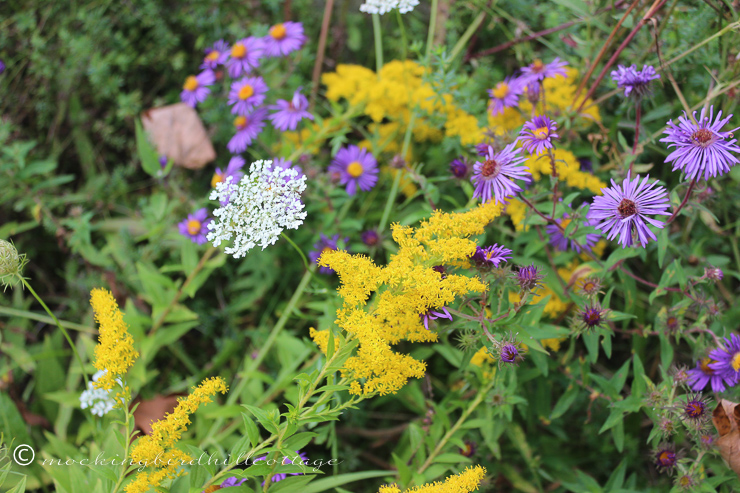 And these: queen anne's lace, goldenrod, and more asters. These are surrounding our mailbox at the moment. Nature's color palette is more beautiful than anything I could come up with.
Today, the repairman is coming to put a new timer in our washer/dryer. Tomorrow, I head into Manhattan for a quick bit of coaching. Saturday? I think I'm going to go to a Miniature Show.
Happy Wednesday.