I'm slowly…slowly…getting the itch to play with miniatures again. For several months, gosh, it may be a year, I haven't been able to drum up even a little excitement. I tend to be that way. I'll be really into something like quilting or crochet and then I'll tire of it. Same with minis, I guess!
Anyway, the other day I turned my dollhouse around so I could see the inside and sort of fell in love again. I've been given some miniatures by lovely readers/friends during the past few months and I'm slowly adding them to Hummingbird Cottage.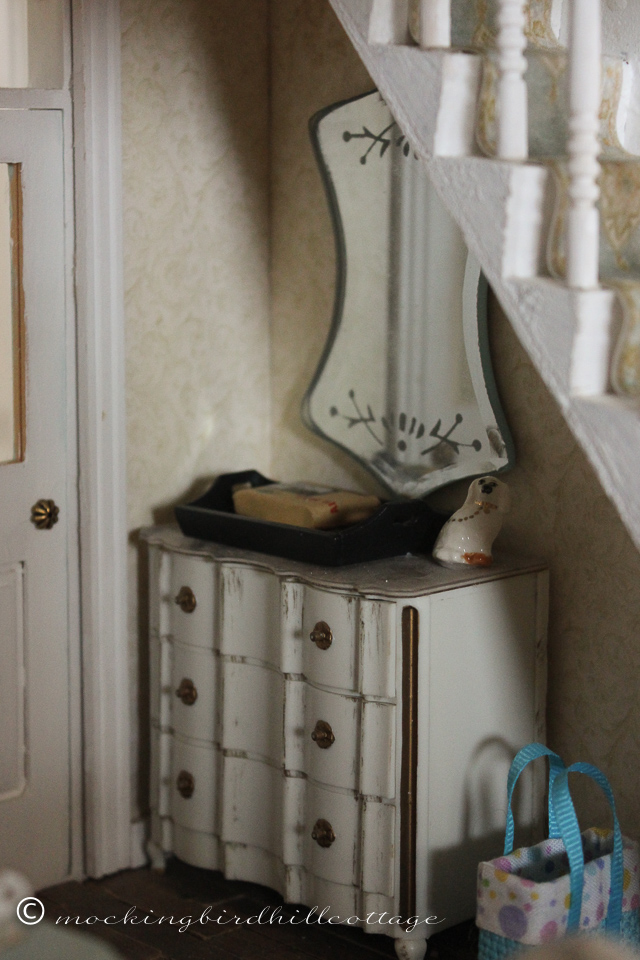 The beautiful black wooden tray was a gift from Barbara. It's now holding mail on the table in the entry.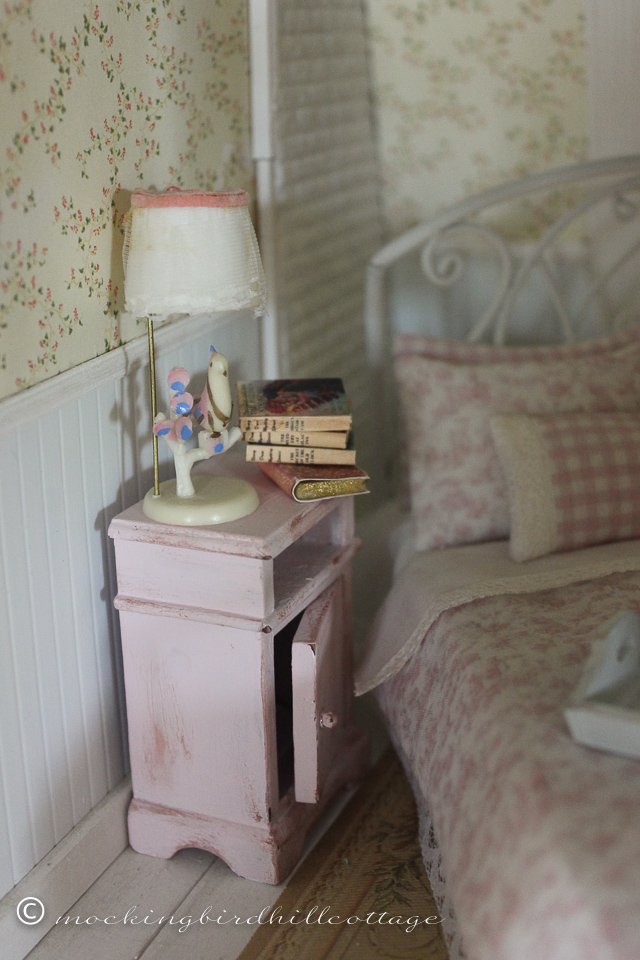 Nancy Drews, from Barbara, are on the bedside table, waiting to be read.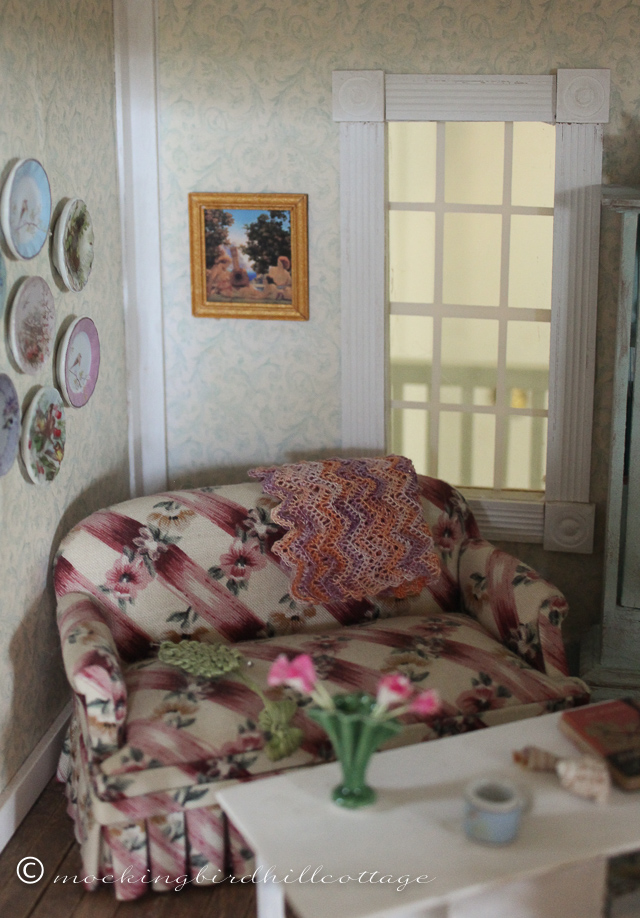 A Maxfield Parrish is hanging in the den. (From Barbara)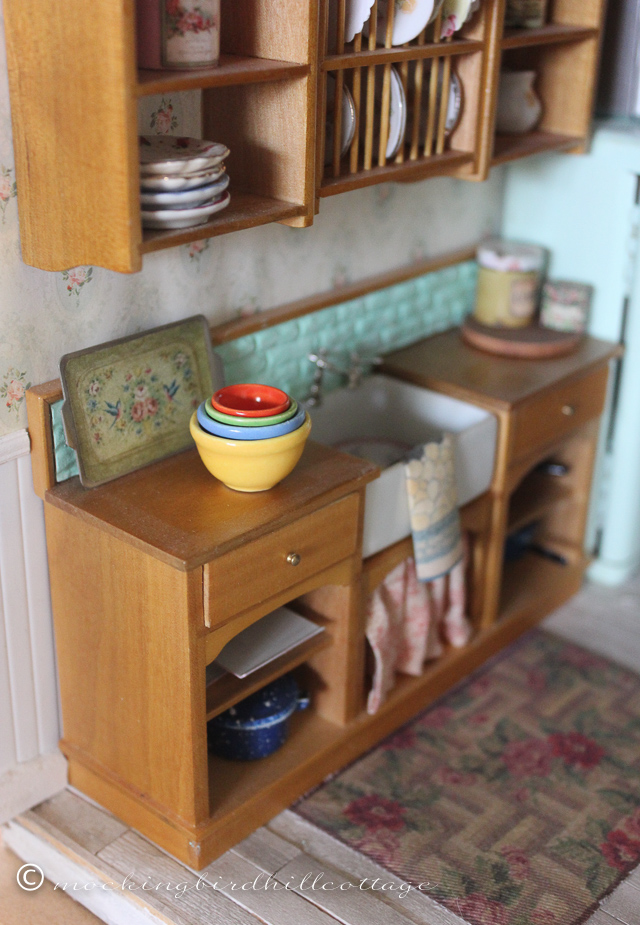 And brightly colored Fiesta-like bowls (from Victoria) are on the kitchen counter.
One thing that has ramped up my excitement about miniatures came in the mail yesterday. I don't know if you remember this, but I wrote about these dollhouses a while back. They're made by Elaine Shaw, who lives in London. They're called MiPads; four different floors in a very modern style that can be used in any combination. They're pricey for yours truly, so I held off. Elaine and I had a little correspondence going and a while back she wrote to say that she was going to take one final order for the MiPads because they were getting more expensive to make and ship. I thought: This is my last chance to get one! So I ordered one floor.
Here it is. (Not the best time of day to take a photograph and I had to resort to the landing under the skylight.)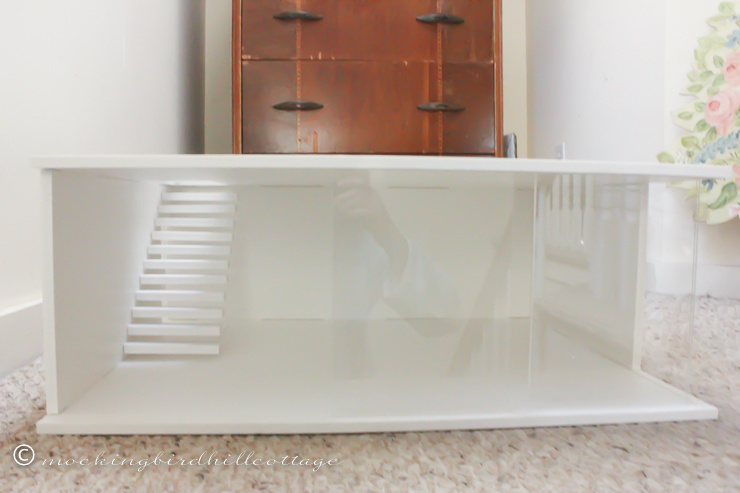 This is floor number two. It comes in pieces but it's so well designed that I put it all together in about twenty minutes. Those are acrylic sliding windows at the front. The design allows one to take it apart easily and put it back together again just as easily.
It's really big – bigger than I had realized. It's 24 inches wide, 20 inches deep.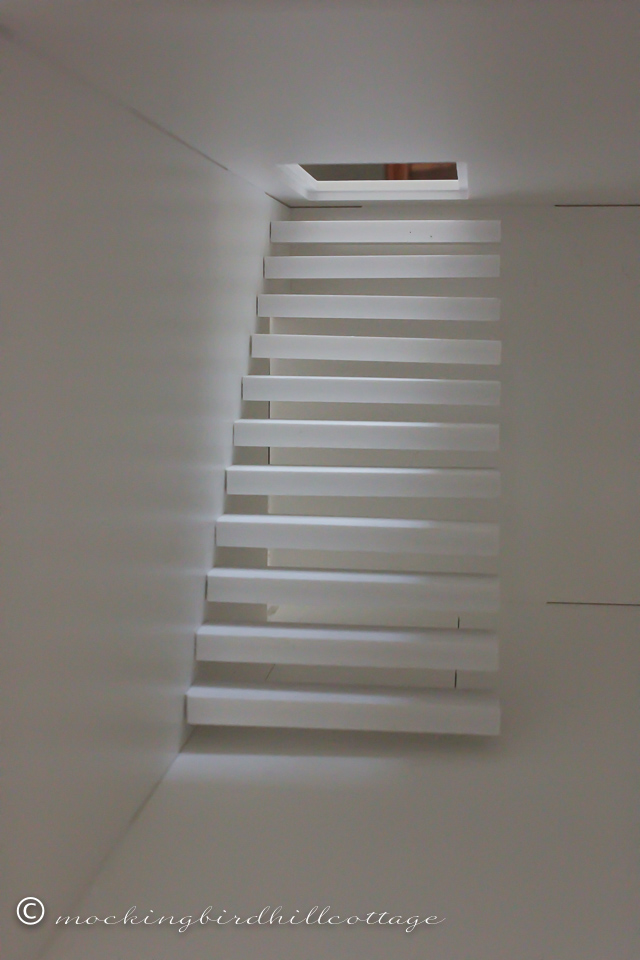 I love these stairs.
I love that the MiPads are modern, yet a blank canvas. There are so many possibilities. I'm inspired to buy some more modern furniture and have at it! At the same time, I'm not limited to any one design style.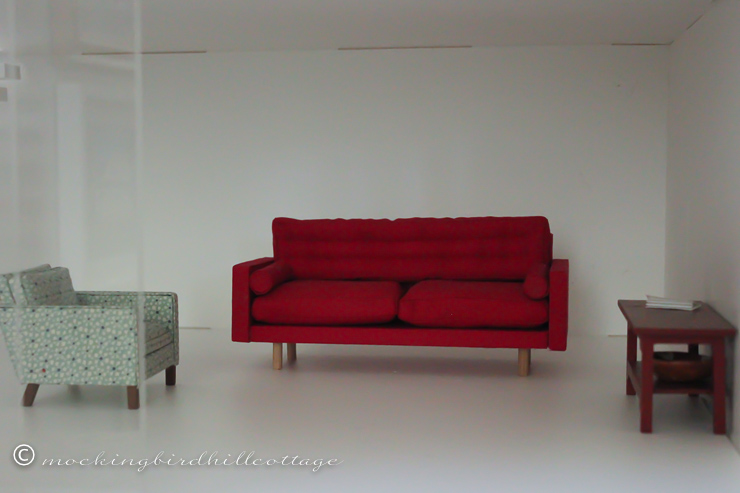 I put some of my furniture in there to show scale.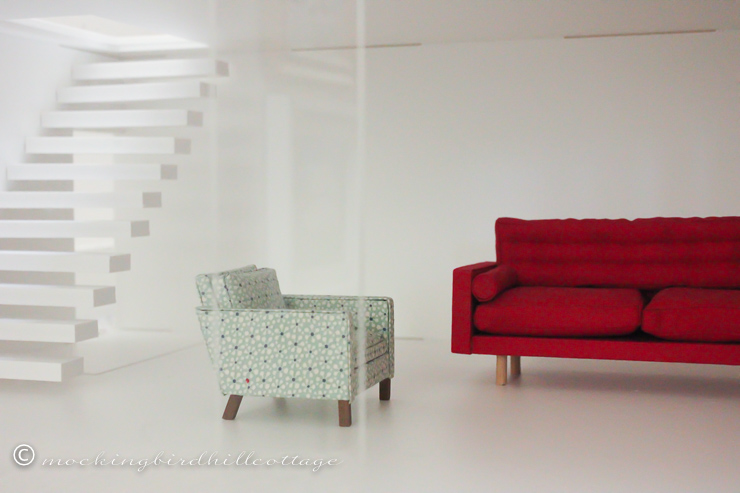 Whoo hoo! I'm excited! So much so that I wrote Elaine and asked her if she had any floors available that, for some reason, didn't sell. She does. So I'm going to add one more floor. Now, where to put this??? That's always the question here at the cottage. Where in the heck do I put it?
I'm also heartened to hear that Elaine has decided to continue making the MiPads. She is redesigning the next batch and they'll be a bit smaller. I'm glad I'm in on the original design.
Tomorrow I'm going to a miniature show run by the IGMA – the guild of miniature artisans. It's right outside Hartford. I've never been to a miniature show so I'm really looking forward to it.
Don was surprised and delighted by the biscuits and cookies. He shared some of the cookies with his fellow cast mates and they got a rave, so I'm happy.
He comes home tomorrow night for his day off.
Forgot to add this – last night's glorious sunset: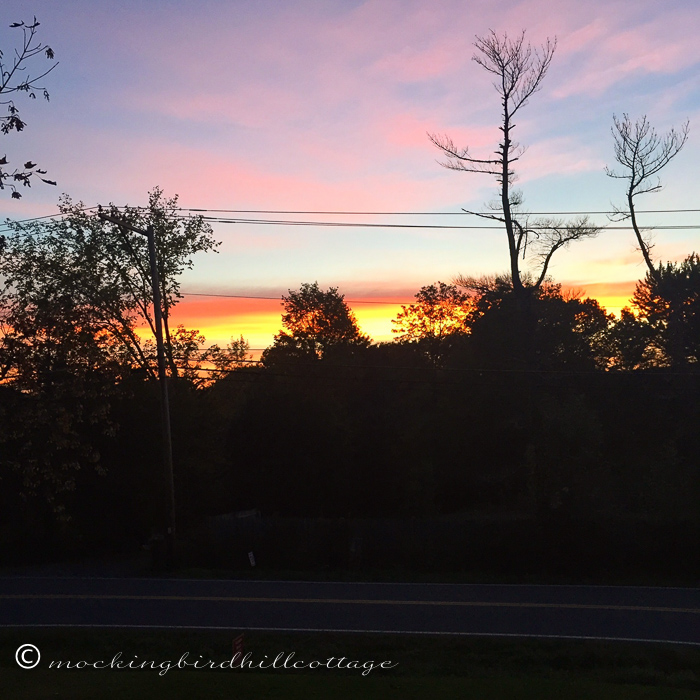 Happy Friday.