Another wonderful day in New Orleans. An incredibly humid day where, once again, I had to take a break and go back to the hotel to get out of the humidity. It was also the day of the big Halloween parade. I was at the show, so I didn't see it, but masses and masses of people were in town to watch it and celebrate. If I've learned anything here, it's that New Orleans loves a party.
More wonderful buildings: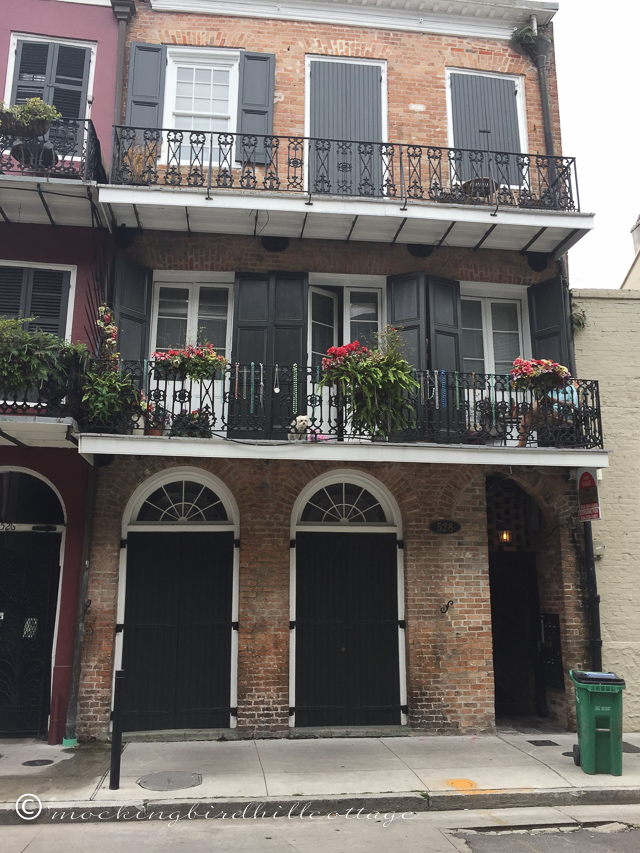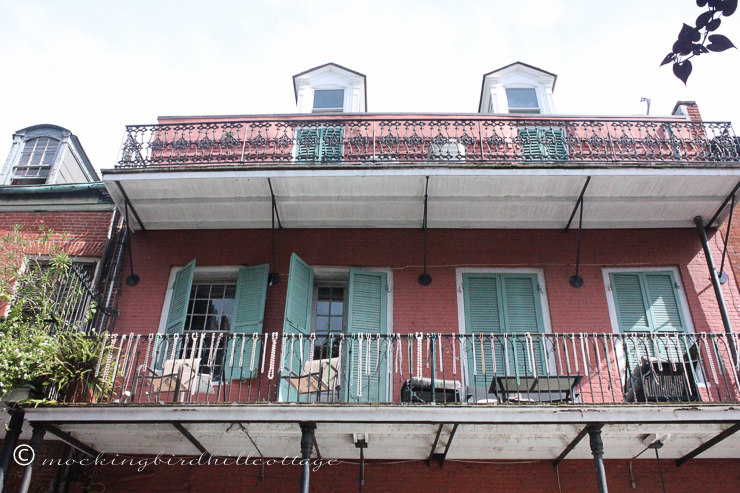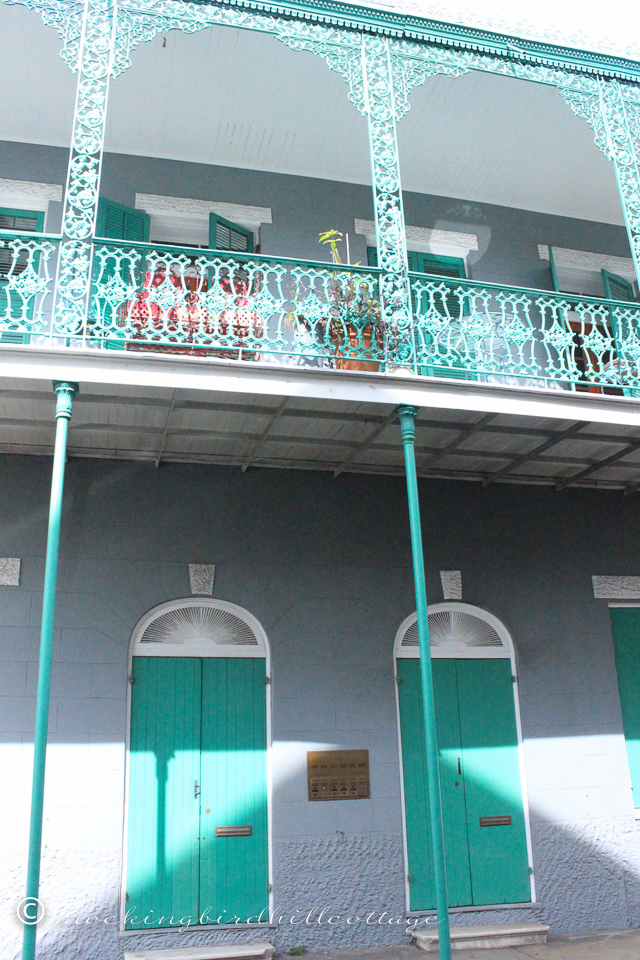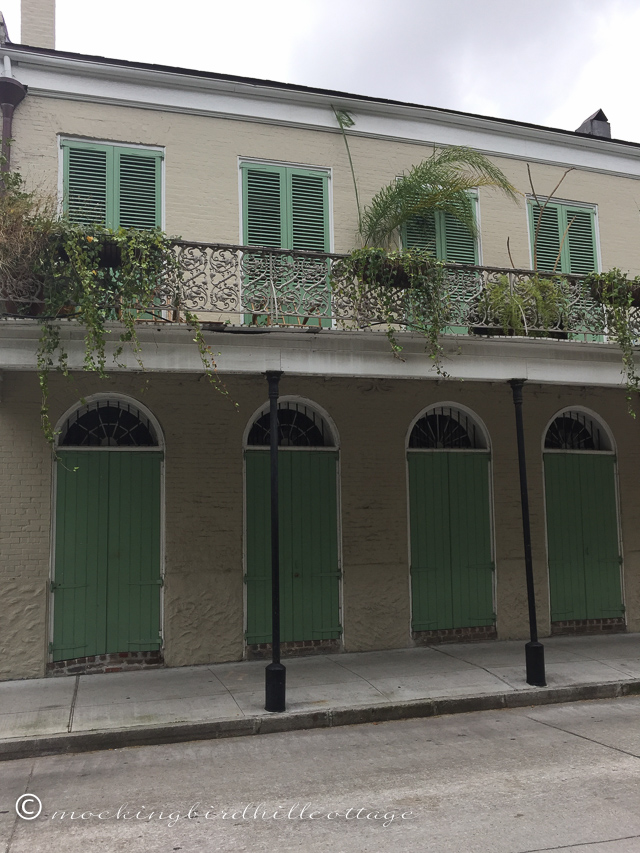 And hidden beauty: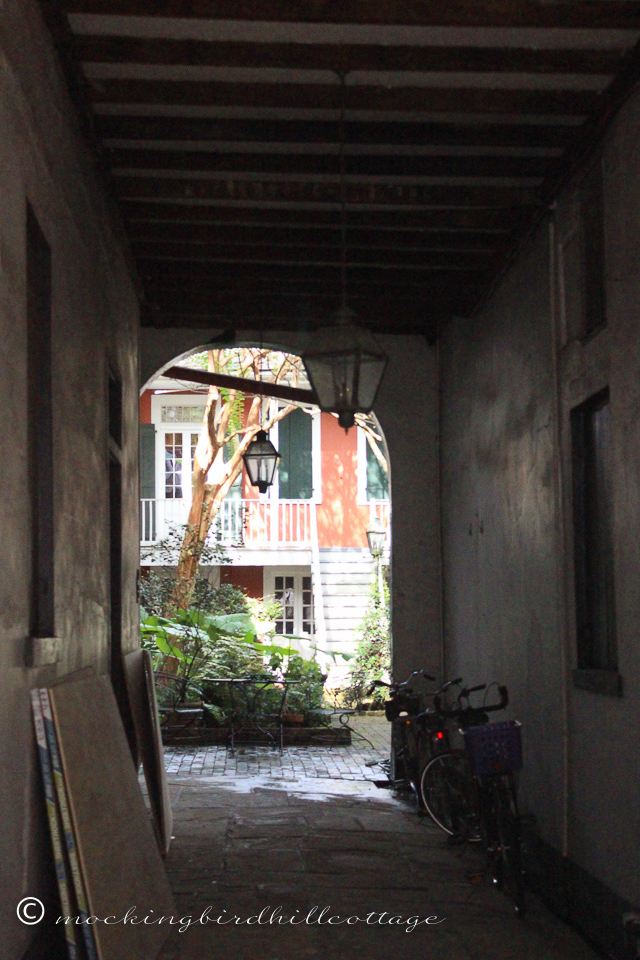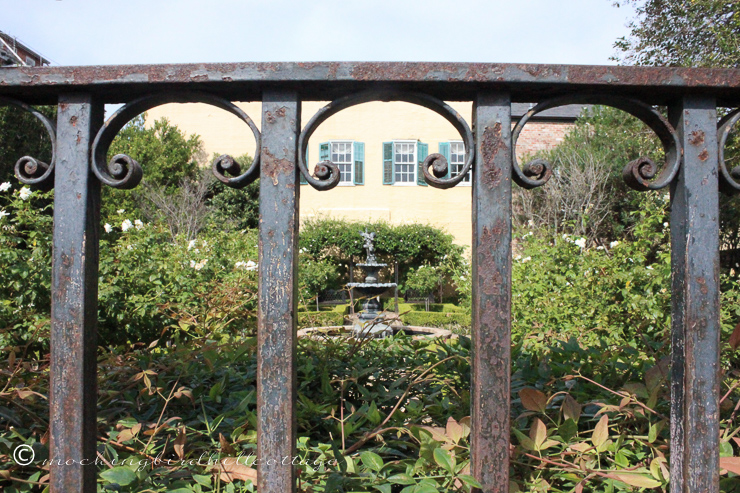 Amazing wrought iron: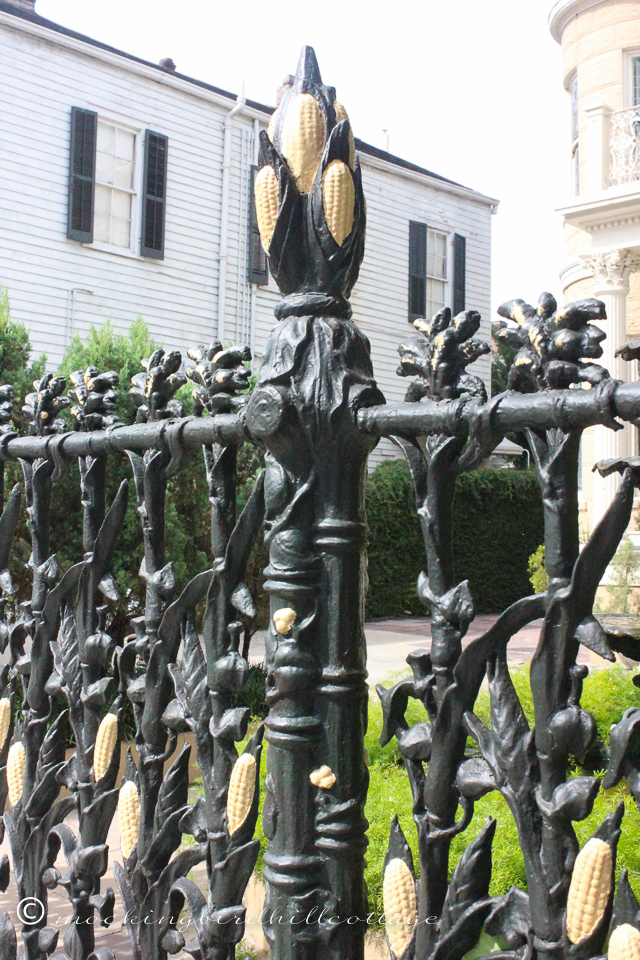 Old advertising: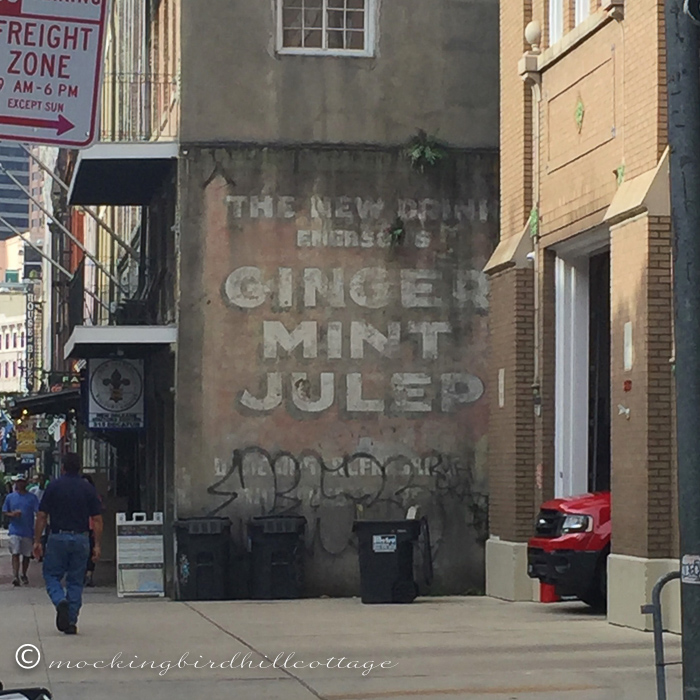 Poets for hire (these guys had manual typewriters and would write a poem for you.)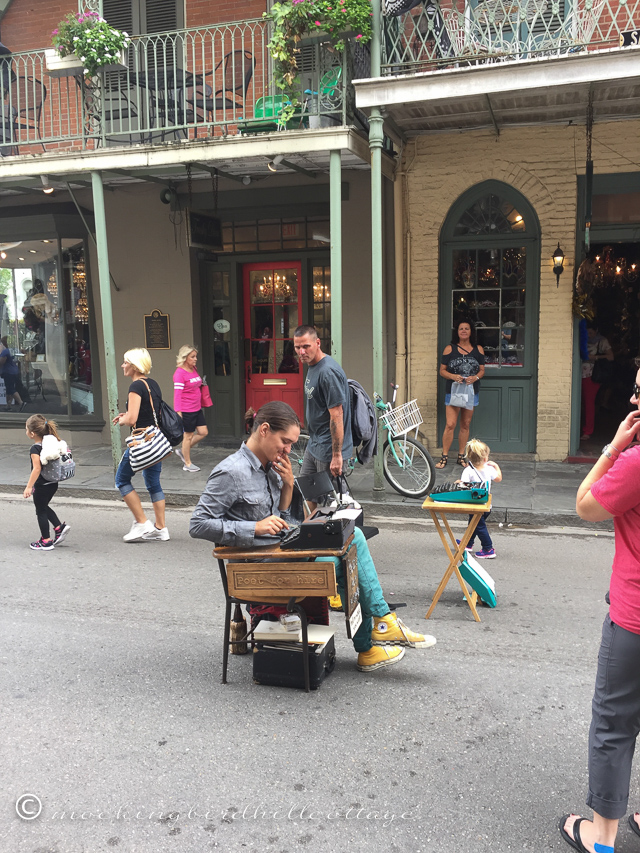 Full service occult: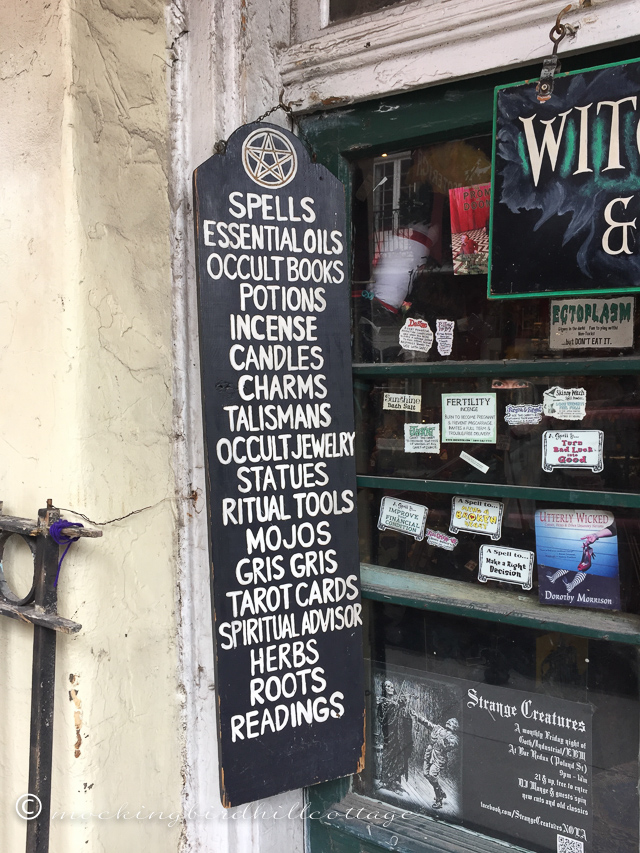 Music everywhere: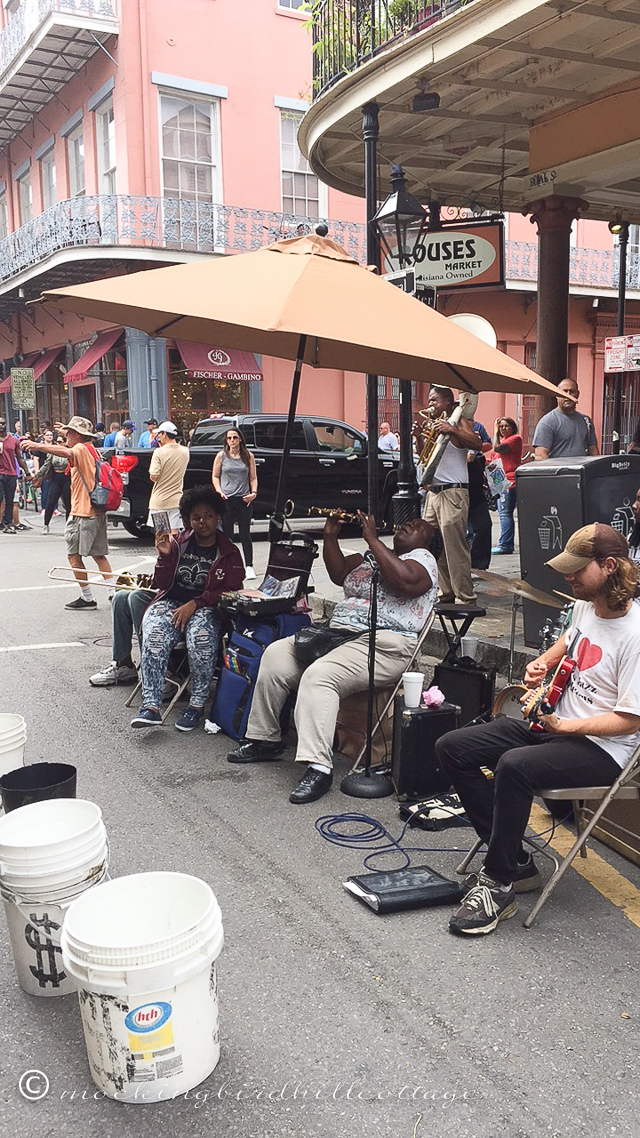 I need to stop for a moment and talk about this woman and her fellow musicians. In addition to their incredible talent, they bring that gift to the streets of the French Quarter. There were many people gathered around listening to the beautiful music – including Don and me. When she sang What a Wonderful World, I looked around at everyone – all ethnicities, from all over the world – smiling, nodding, completely entranced, and I thought "This is what matters. This is who we are. This is what I believe, what we believe." I had tears in my eyes and a woman who stopped and talked to me after the song said she cried as well.
It was a soul healing experience.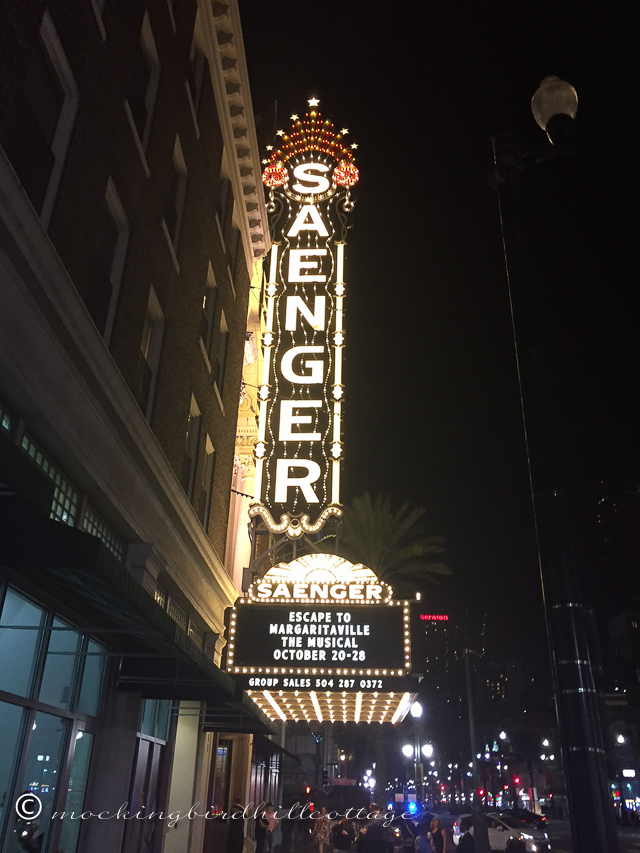 I went to see the show last night and it was great. Lots of changes, but all for the better, I think. The Saenger is GORGEOUS. More on that later.
I found a bookstore that has risen to number 1 in my favorite bookstores list. I'll write about that tomorrow.
And tonight, after Don's show, we're going here.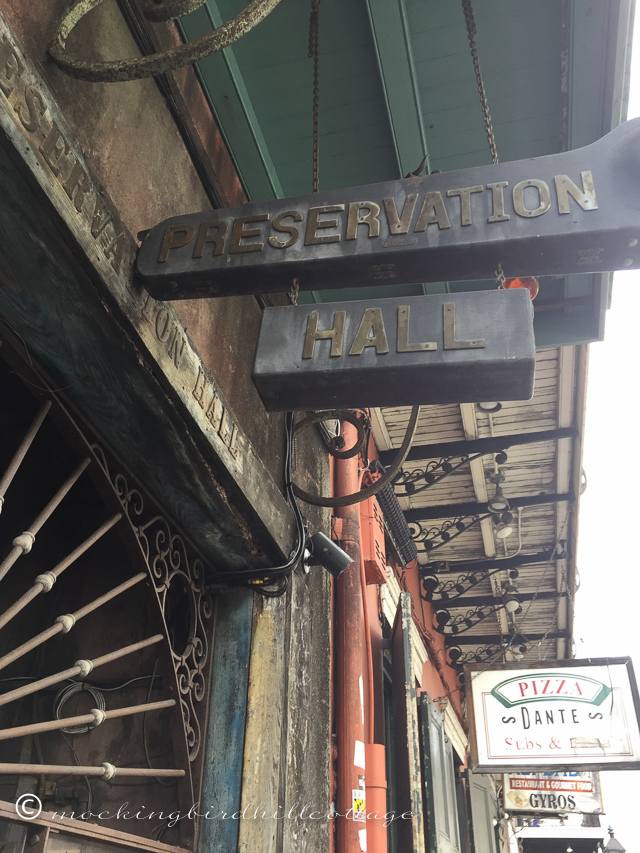 I've wanted to hear jazz here for years.
Can't wait!
More tomorrow. I have so many photos!
Happy Sunday.