The WiFi connection here at the hotel – or my server – is awfully slow today and I have to shower and get breakfast, so I'll make this post rather concise. We had a lovely day off together yesterday, just taking it slow. Don is very, very tired – as is the rest of the cast – so we went for a mellow and easy-going Monday.
(I had to stop writing this post for a while to wait for the server to be fixed.)
I had no sooner read a comment from Martha recommending The Old Coffee Pot for breakfast when, I'm not kidding you, Don said, "Here's a place where we should eat breakfast this morning. It's called The Old Coffee Pot."
There you have it. We had to go.
Let me be frank – this may have been the best breakfast I've ever had.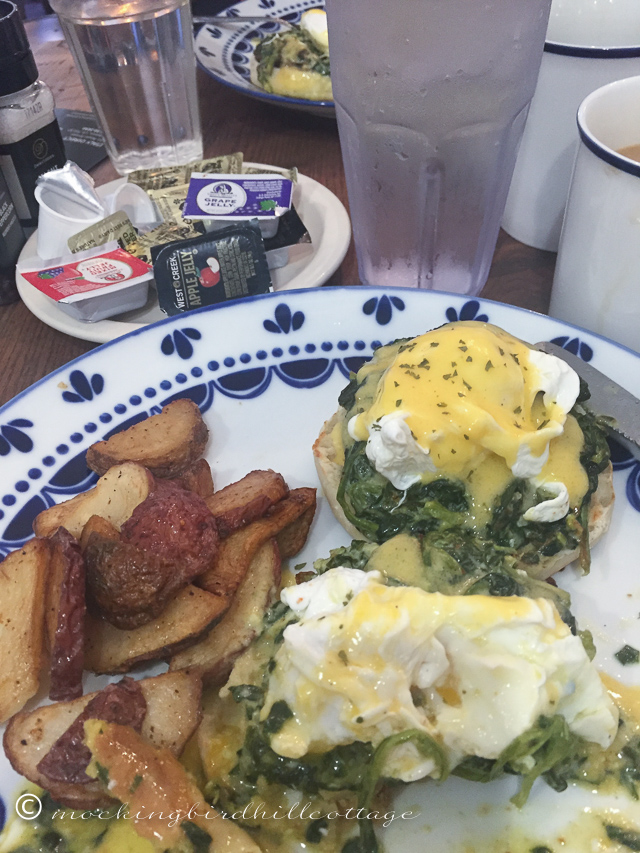 Eggs Sardou. Eggs on an English muffin, hollandaise sauce and herbed spinach. As I said on Instagram, close to orgasmic. And the potatoes – oh my god.
Then we had Calas, which Martha also recommended. Made with leftover rice and cinnamon and other things, topped – of course – with powdered sugar. Oh my heavens! Delicious!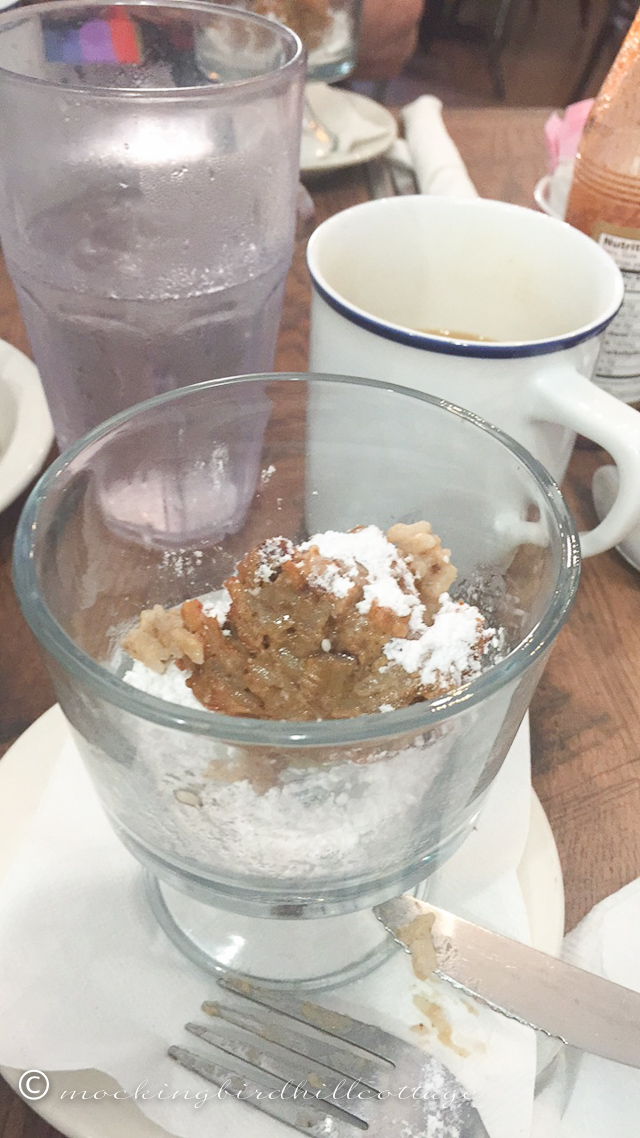 We kept moaning out loud because everything was so good.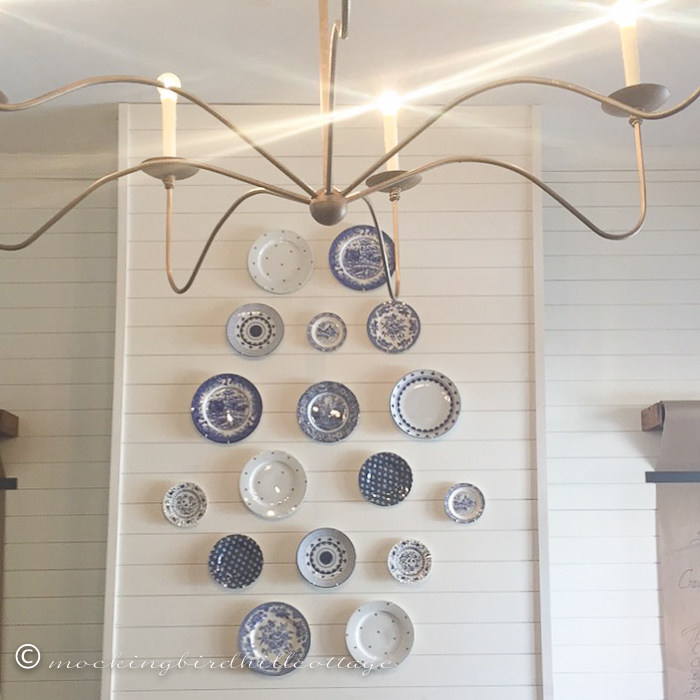 The fireplace in the restaurant. Shiplap everywhere. It's lovely.
Then we walked around the French Quarter. I took Don to Faulkner House Books and he was almost as entranced as I. The owner was there and he and Don had a great chat and he signed a book for Don. The owner has a rare book collection – many of which are first editions – and we talked about what happens when you buy your first rare book. He said that he said to himself : "I guess I'm a book collector!"
Anyway. I've been there 3 times now! And I'll probably go back one more time. I cannot say enough about this bookshop.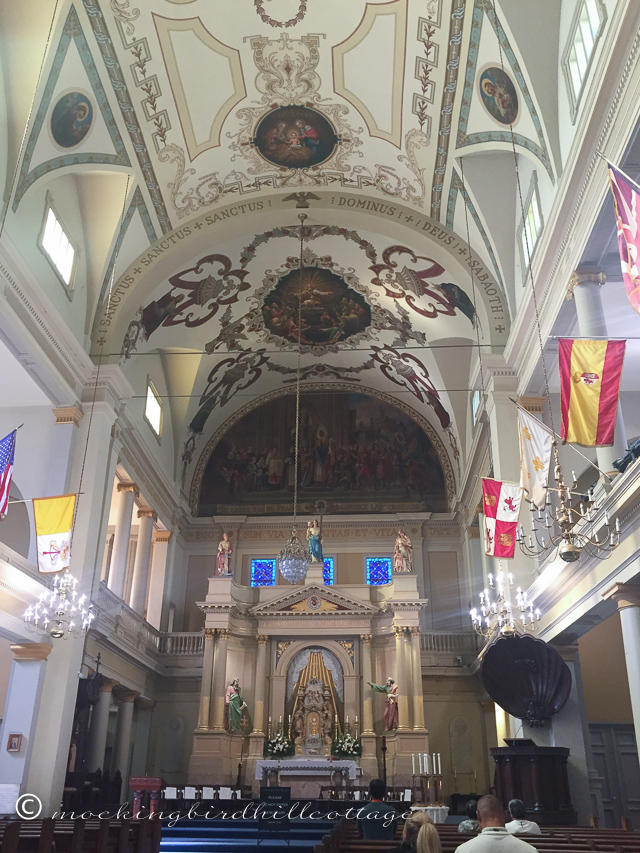 The interior of St. Louis Cathedral on Jackson Square. It's simply stunning.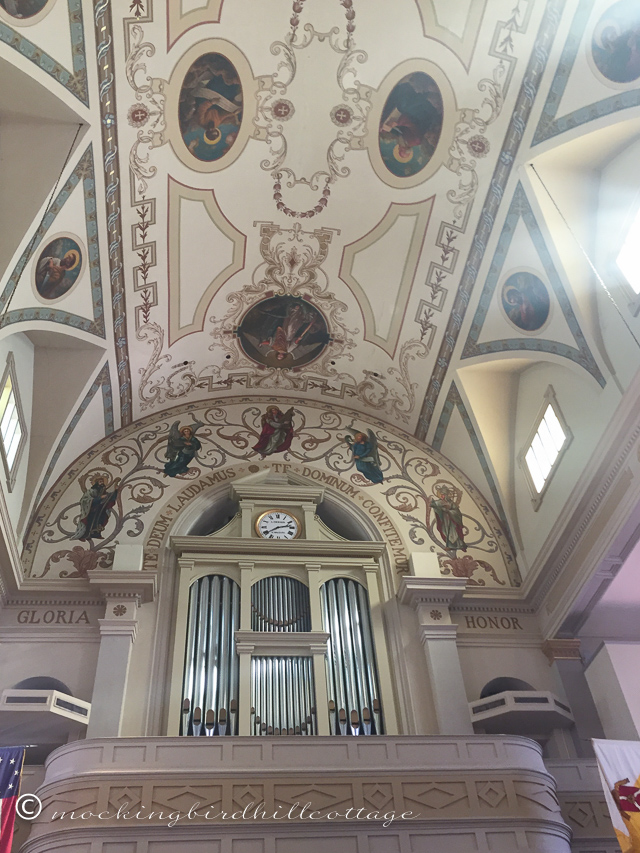 And the interior of the Saenger theater.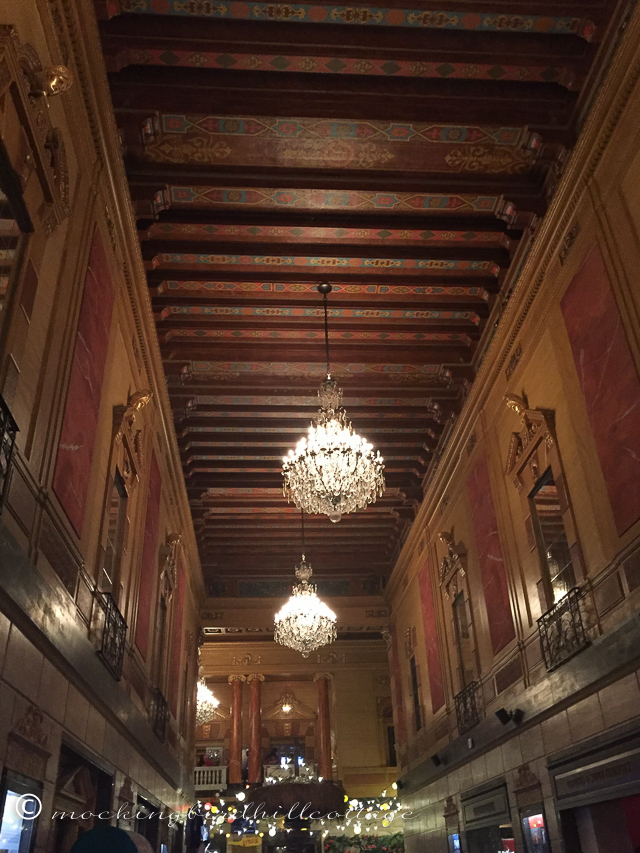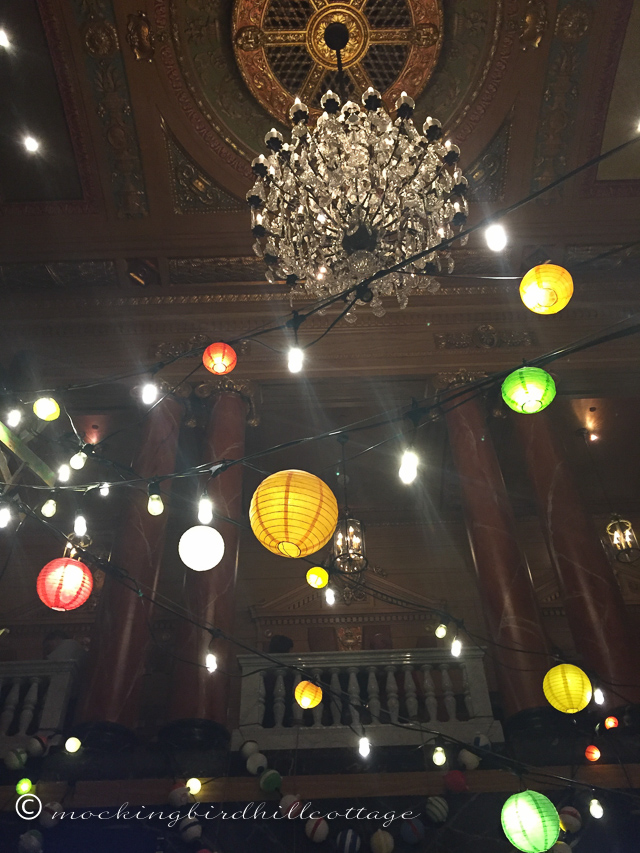 The gorgeous chandeliers mixed with Margaritaville paper lanterns.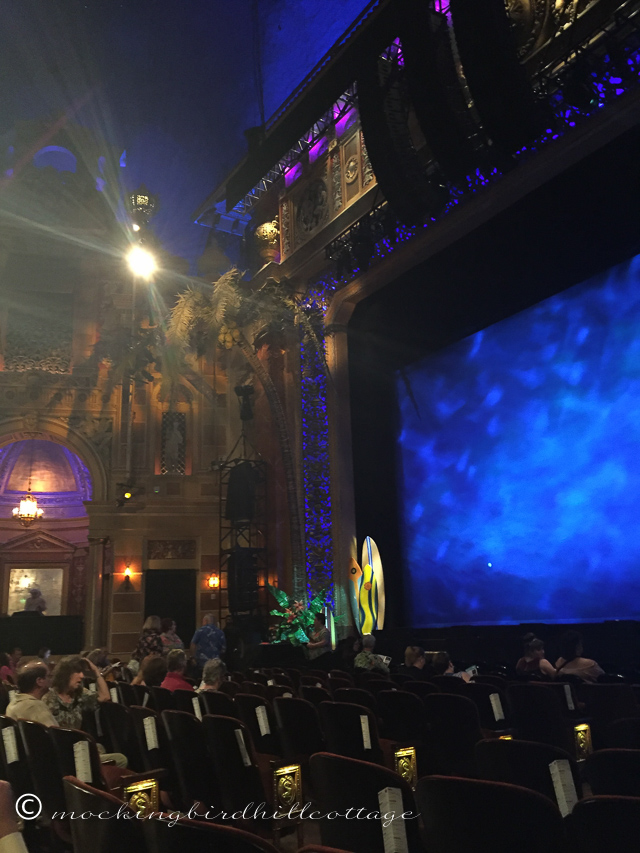 From my seat in the house the other night, pre-show.
Don has already been recognized on the street. And he ran into a bar the other day to use the bathroom and a guy was talking about having seen the show the night before and how much he liked the character J.D. and it took him a few moments to realized that Don was J. D. Then he asked Don to lead them in a song from the show and Don, never shy, did.
This morning, as we were having breakfast, the waitress brought a guy over to the table. He and his wife had flown down to New Orleans from New York to see the show before it moved to Broadway. He said he'll see it on Broadway as well.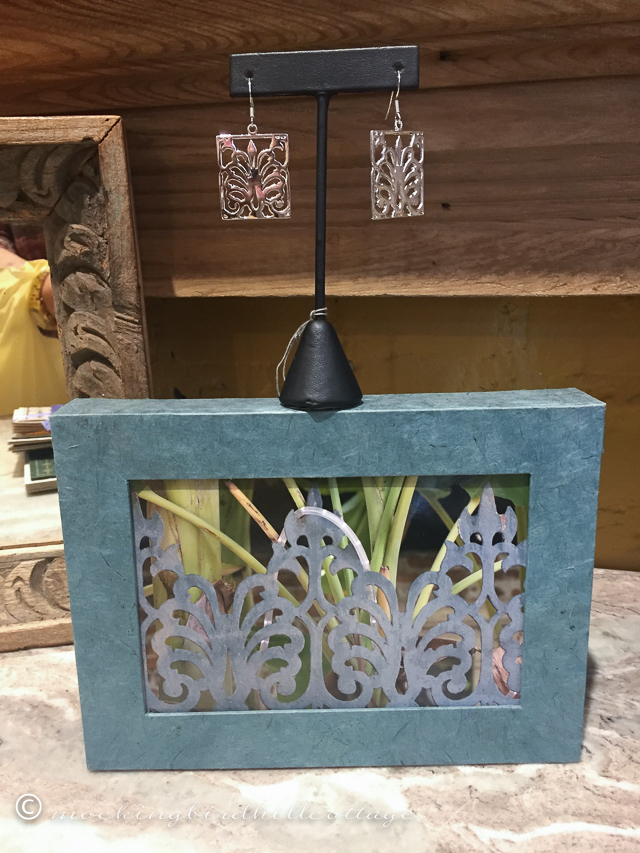 These are the earrings I bought the other day. The woman who designs these bases them on architectural elements she sees in the city. Right below the earrings is a picture of the design she adapted. I love these earrings and I've had them on ever since!
Okay. I flew back up to the room to see if the server issues were fixed and I guess they are because I'm getting this out just under the wire.
Happy Tuesday.