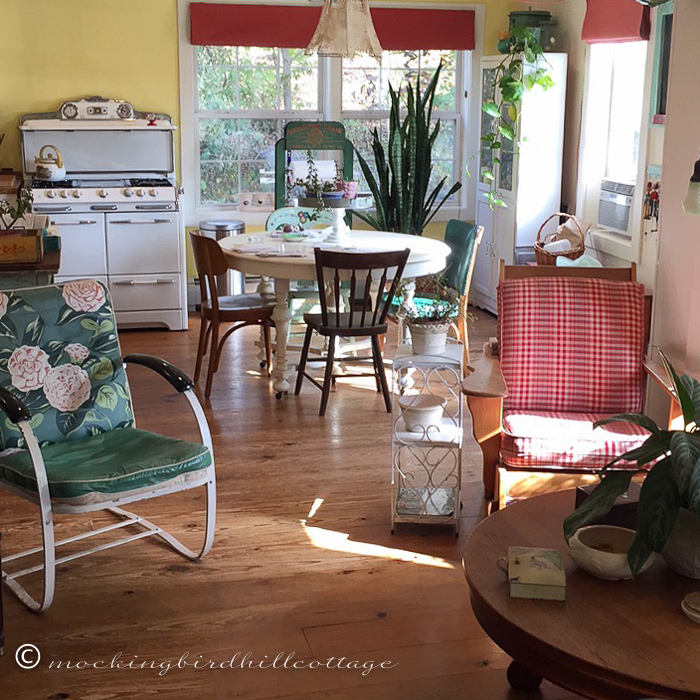 Yesterday afternoon with the sun shining and splashes of sunlight throughout the living room and kitchen. Today, on the other hand, it's raining. But that's okay. We could use some rain. There will be more raking to do, of course, as the rain brings brings the leaves down. Also okay.
I'm enjoying this rainy morning, sipping on my coffee, reading the newest Jan Karon.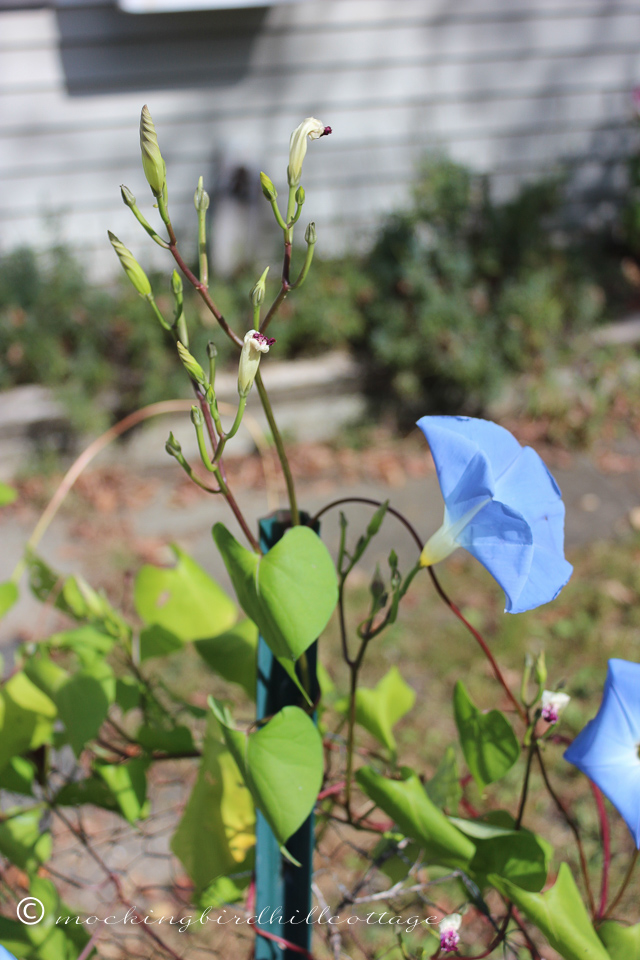 I counted 34 morning glory blooms this morning when I went out to get the New York Times  from the driveway. When I first get up and it's barely light, they look rather other-worldly and mysterious. I'm grateful. Winter is coming and I'm trying to wrest every ounce of gratitude and satisfaction out of this beautiful autumn.
Don's flying in a private plane this afternoon! No check-in at the airport. Just a car picking him up, delivering him to Teterboro Airport in NJ, and then…off to New Orleans. I must admit, I'm impressed. I'll miss knowing that he was in NYC, just a bus ride away, but New Orleans will be exciting.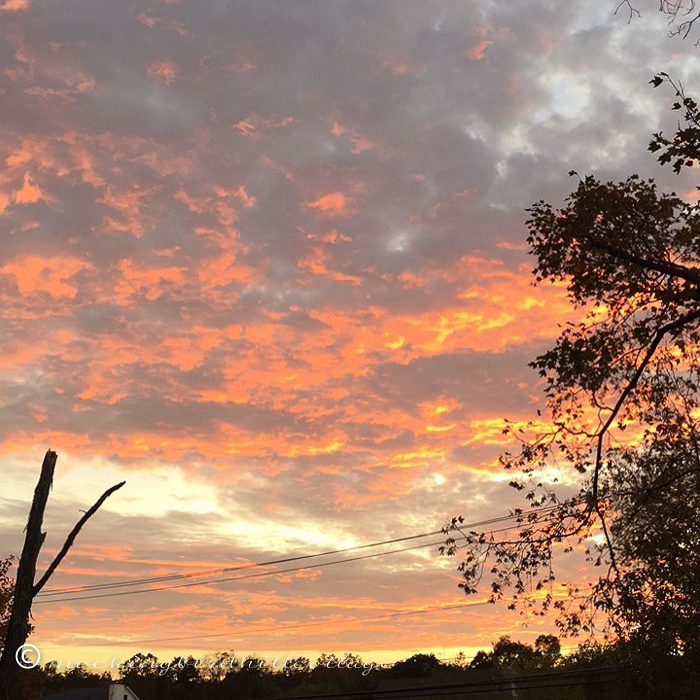 Last night's sunset was truly spectacular. I was just about to close the blinds in the den when I saw it. In the nick of time. I threw on my Birkenstocks and ran out to the porch to get some pictures.
It's that time of year. I'm hearing the honking of Canada Geese as I write this. I love that sound.
Today will be a lazy sort of day. Reading, maybe some organizing and sorting (my desk needs some serious attention.)
Happy Sunday.